We've updated our Privacy Policy.
By continuing to use this site, you are agreeing to the new Privacy Policy.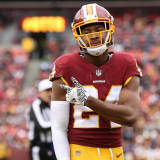 It sure looks like Washington cornerback Josh Norman is preparing for life after football. While his team came nowhere near reaching Super Bowl LII in 2017, Norman will be at the big game as part of the Sky Sports broadcast team. Norman has already gotten his feet wet as a member of the media. He was a regular on the FOX Sports broadcast during the 2016 season and seems to have designs...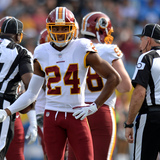 The Washington Redskins were one of the worst defensive teams in football in 2017, and star cornerback Josh Norman thinks the team's issues on that side of the ball go beyond preparation and scheming.At the start of the season, Norman decided to invite all of the members of Washington's defense to his home every Thursday for activities that included card games, shuffleboard, watching...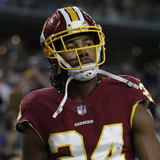 Like many big-time players that have endured the chaos in D.C., Josh Norman seems to have finally had enough of the Washington Redskins.Following an embarrassing loss to the Los Angeles Rams in Week 14 — a game that was over by halftime — Norman ripped into his team and hinted he's ready to move on."I came here to win a championship," Norman said after Sunday's 30-13 loss, via Kimberly...
LIKE WHAT YOU SEE?
GET THE DAILY NEWSLETTER: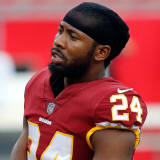 The rivalry between the Cowboys and Redskins has been appearing to lose some of its luster in recent years, with Dallas getting the better of its NFC East foe in the majority of the matchups between the two.The Cowboys have won five of their last six games against the Redskins, and even when Dallas appears to be in poor form, it somehow finds a way to rise up and beat its rival.Dallas...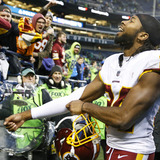 Redskins cornerback Josh Norman came through with a great gesture before Sunday's game against the Vikings.Norman was seen wearing a customized pair of cleats in honor of Veterans Day during pregame warmups, but he didn't rock them for long. The Redskins cornerback removed his cleats and autographed them, then gave them to Commandant of the Marine Corps General Robert B. Neller....
Washington Redskins cornerback Josh Norman knows all about trash talking on the field. He's also an expert in shutting down opposing team's top receivers.So when Oakland Raiders receiver Michael Crabtree apparently told Norman he'd put up 200 yards in Sunday's game against the Redskins, Norman took note.In the end, Washington absolutely dominated Oakland to the tune of 27-10. It...
The NFL has made it clear that the bow-and-arrow celebration Josh Norman used last year will still result in a penalty under the new, relaxed league guidelines on celebrations.The reason for this, according to the NFL, is that it is a violent gesture pantomiming a weapon. Norman isn't happy about this. Not one bit. In fact, he feels the NFL is targeting him personally."You're just...
Josh Norman had the best season of his career in 2016.Just ask him.Although he went from four interceptions to three interceptions and wasn't a Pro Bowler or an All-Pro like he was with the Panthers in 2015, Norman told ESPN.com that he proved more in his first year with the Redskins. He says he showed that he can do more than just play press coverage."By far for me that was the...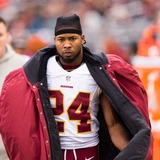 The Washington Redskins will be putting cornerback Josh Norman on the opponent's star receiver in 2017.Defensive coordinator Greg Manusky confirmed that Norman would have more freedom to shadow opposing No. 1 receivers after the tactic was shunned at times by former defensive coordinator Joe Barry."It's hard for them to travel at times, but will we do that? Yeah," Manusky said, via...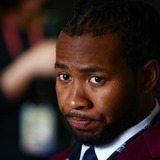 Kyle O'Quinn is 6-foot-10 and plays center for the New York Knicks. Josh Norman is an even 6-foot and plays cornerback for the Washington Redskins. Needless to say, any one-on-one showdown on the court would provide a wildly unfair advantage for O'Quinn.And it did.During the Bam Bam's Spring Jam Annual Celebrity Basketball Game held in Virginia on Saturday, O'Quinn and Norman found...
MORE STORIES >>
Redskins News

Delivered to your inbox

You'll also receive Yardbarker's daily Top 10, featuring the best sports stories from around the web. Customize your newsletter to get articles on your favorite sports and teams. And the best part? It's free!