We've updated our Privacy Policy.
By continuing to use this site, you are agreeing to the new Privacy Policy.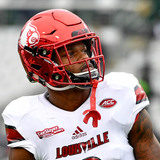 Former NFL quarterback Michael Vick was one of the most dynamic dual-threat signal-callers to ever play in the league, and he sees a bit of himself in an NFL Draft hopeful.Louisville product Lamar Jackson, who, like Vick, has a strong arm and also possesses great instincts which make him dangerous as a runner, is set to enter the draft. What round he goes in remains to be seen, as...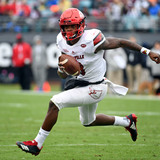 Imagine what the narrative would have been surrounding former No. 1 pick Michael Vick had he entered the NFL in the social media age. We're talking hot take after hot take. As the first player off the board to the Atlanta Falcons back in 2001, Vick transcended the quarterback position. He was the first of a new breed of athletic signal callers who could do as much damage with their...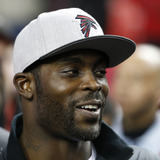 Michael Vick owed $17.6 million after filing for bankruptcy back in 2008, and now he can reportedly put the entire thing behind him.According to ESPN's Darren Rovell, Vick made a $1.5 million payment to creditors on Thursday, marking the final installment on that mammoth pile of debt. Per Rovell, the payment has been confirmed by Joseph Luzinski, an executive at the management consultancy...
LIKE WHAT YOU SEE?
GET THE DAILY NEWSLETTER: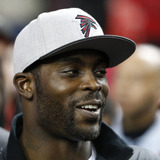 Michael Vick said after he announced his retirement from football that he wants to get into coaching, and Andy Reid is giving him an opportunity to get started on that goal.As ESPN's Adam Schefter noted, Vick is working this summer as a coaching intern for Reid and the Kansas City Chiefs. Vick, who played for Reid in Philadelphia for four seasons, was spotted working with the Chiefs...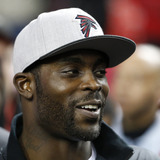 Michael Vick may have jumped the gun when he said that he was in talks to retire as a Falcon.Vick was interviewed on Friday and asked about retiring with the Falcons, and the retired quarterback said the idea was "in discussion." But when pressed about the matter further by another reporter on Sunday, Vick somewhat backtracked."Well, I haven't talked to anybody about it specifically...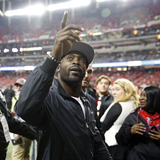 Free agent quarterback Michael Vick said earlier this year that he has officially retired from the NFL. The quarterback even threw a retirement party at the Super Bowl.Now that the 36-year-old is retiring, Vick says he's talking with the Atlanta Falcons about signing one of those one-day deals in order to retire as a member of the team. He talked about it during an interview with...
It's overtime in Minnesota. It's 2nd-and-8 on Minnesota's 46-yard line, and Michael Vick takes the snap from under center. There is a play-action to running back T.J. Duckett, who is filling in for the injured-in-the-second-quarter Warrick Dunn. The play action fools no Vikings defenders. Vick is looking right as he completes his five-step drop. As soon as his foot is planted on...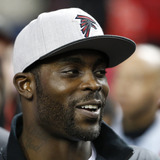 Making the decision to retire from the NFL can sprout from many different circumstances, and oftentimes it takes a series of events to unfold before a veteran is ready to make that call. In the case of Michael Vick, who announced his retirement Friday ahead of Super Bowl LI, one pivotal moment solidified his resolve.That moment occurred when the Minnesota Vikings didn't reach out...
Michael Vick went through the entire 2016 season without being signed by an NFL team, and it appears the 36-year-old has come to the realization that there was a reason for that.A representative for Headliner Market Group told TMZ that Vick is cohosting his official retirement party in Houston — along with rapper Gucci Mane — during Super Bowl week. The party will be held at Grooves...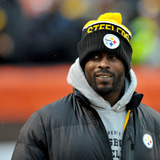 The Golden State Warriors could definitely use a backup shooting guard after seeing both Leandro Barbosa and Brandon Rush depart in free agency. It's the price you pay for adding one of the top players in the modern history of the NBA in Kevin Durant. Looking to potentially help out in that area, unemployed NFL quarterback Michael Vick has seemingly thrown his hat into the ring...
MORE STORIES >>
NFL News

Delivered to your inbox

You'll also receive Yardbarker's daily Top 10, featuring the best sports stories from around the web. Customize your newsletter to get articles on your favorite sports and teams. And the best part? It's free!