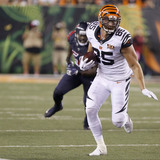 Bengals tight end Tyler Eifert has missed 41 of 80 potential regular season games due to concussions, stingers, an elbow injury, a torn labrum, ankle surgery, disc repairs, and a knee issue. As he approaches free agency, he tells Jim Owczarski of the Cincinnati Enquirer that "everything is fixed." Teams, of course, will be taking a thorough medical look at Eifert before extending...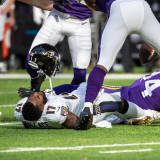 Baltimore Ravens wide receiver Mike Wallace was knocked out of Sunday's game against the Minnesota Vikings and has been ruled out with a concussion. The Ravens really cannot catch a break. Injuries have ravaged their roster the past couple of seasons perhaps more than any other team.Wallace had caught the only pass that came his way Sunday before exiting the contest. For the season...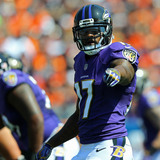 Baltimore Ravens wideout Mike Wallace has seen a grand total of four targets through his first two games in 2017, and that clearly doesn't sit well with him.Speaking with reporters Wednesday, Wallace addressed his limited workload."Of course," said the former Pro Bowler when asked if there was a level of frustration, per Jamison Hensley of ESPN. "I play wide receiver. I don't play...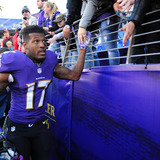 The Baltimore Ravens do not need to worry about filling former wide receiver Steve Smith's shoes in the trash-talking department. Thankfully, wideout Mike Wallace has volunteered to take on that duty."I just have to curse a couple more people out, choke a couple more people out," Wallace said, via Jamison Hensley of ESPN. "I was telling (wide receivers coach) Bobby (Engram) last...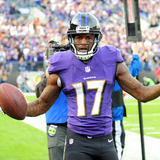 Mike Wallace is having one of the best seasons of his career with the Baltimore Ravens this year, and some might wonder if that has left him regretting the three down seasons he had before that in Miami and Minnesota. But, as the star receiver said on Wednesday, it's hard to regret an experience that pays you that much money. With the Ravens set to host the Dolphins this weekend...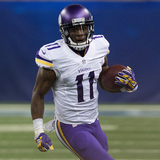 The Baltimore Ravens secured a deep threat in their passing game on Tuesday when they agreed to a deal with free agent wide receiver Mike Wallace. The team announced the signing on Twitter: WR Mike Wallace is in the building and is expected to agree to a contract this afternoon. He's with Coach Harbaugh right now. — Baltimore Ravens (@Ravens) March 15, 2016 After tying a career...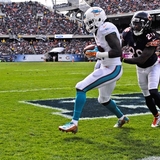 There is no doubt Minnesota Vikings wide receiver Mike Wallace is one of the fastest pass catchers in the NFL. This is why he thrived when playing with the Pittsburgh Steelers, averaging 17.5 yards per reception over the course of his first four seasons. Wallace's stats earned him a major paycheck when he signed on with the Miami Dolphins in 2013. However, during his two seasons...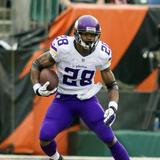 The Minnesota Vikings have been confronted with some foreseeable, yet highly debated bits of information regarding Adrian Peterson, his agent Ben Dogra, and Peterson's future with the franchise. Over the past few months, Ben Dogra has expressed a desire on Adrian's behalf to play for a different team next season. Apparently, this is because the Vikings failed to "stand by him" during...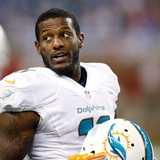 By Vincent Frank New Minnesota Vikings wide receiver Mike Wallace isn't lacking confidence less than two months after being exiled from the Miami Dolphins. The 28-year-old receiver, who wore out his welcome in South Beach, had these words to say recently about who he the fastest player in the NFL is right now. "Without a doubt, I'm the fastest player in the NFL," Wallace told...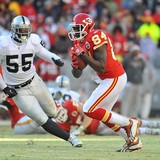 The NFL free agency period is now in full effect. With many notable players having already signed new contracts, the challenge becomes finding undervalued players worth signing that can still contribute to the team. This year the Minnesota Vikings haven't done much in free agency, aside from signing backup quarterback Shaun Hill, and trading for Miami Dolphins wide receiver, Mike...
MORE STORIES >>
Ravens News

Delivered to your inbox

You'll also receive Yardbarker's daily Top 10, featuring the best sports stories from around the web. Customize your newsletter to get articles on your favorite sports and teams. And the best part? It's free!