We've updated our Privacy Policy.
By continuing to use this site, you are agreeing to the new Privacy Policy.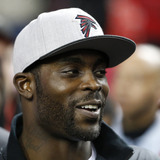 All that talk from Michael Vick about retiring with the Atlanta Falcons apparently was no lie.The Falcons announced on Friday that the franchise will hold a retirement ceremony Monday to recognize and celebrate the accomplishments both Vick and Roddy White had for the franchise."We consider all former Falcons to be Falcons for life, and part of our family," Falcons owner Arthur Blank...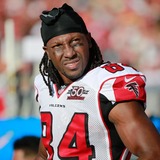 Longtime Atlanta Falcons wide receiver Roddy White officially announced his retirement from the NFL on Friday in a series of tweets. White did not play football last season after being released by the Falcons, but had not officially retired until now. He finishes his career with a franchise-record 10,863 receiving yards and 808 receptions — over 200 more than Terance Mathis, who...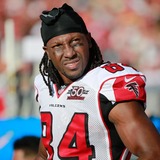 Former Falcons receiver Roddy White, who was released last year, threw under the ol' Greyhound one of the people who helped make the decision to release him.White became the latest to pile the blame on former Falcons offensive coordinator Kyle Shanahan for the epic meltdown against the Patriots in Super Bowl LI.Matt Ryan's 27-yard pass to Julio Jones gave the Falcons a first down...
LIKE WHAT YOU SEE?
GET THE DAILY NEWSLETTER: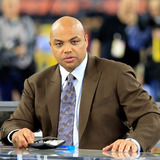 The Atlanta Falcons broke the hearts of their fans by somehow blowing a 25-point lead in Super Bowl LI, but they did more than that to the gamblers. Of course, Charles Barkley was among those who supposedly placed a sizable wager on the game.In an appearance on the "We Never Played the Game" podcast with Jeff Schultz and Zach Klein this week, former Falcons wide receiver Roddy White...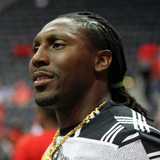 Roddy White played 11 seasons in the NFL, all with the Atlanta Falcons. He earned four trips to the Pro Bowl and was seen as a tremendous influence in the local community. Never in trouble with the law during his playing days, White's recent Tweet storm suggests that he was a victim of racial profiling by a police officer in Georgia. White, who just recently retired from the NFL...
Former first-round pick Roddy White spent 11 seasons with the Atlanta Falcons before his release following the 2015 season. While the four-time Pro Bowl receiver had pleasant memories during his long stint in Atlanta, he recently discussed the major disconnect he experienced with the team this past season. "Being released wasn't a bad thing for me, because I wasn't going to be...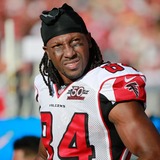 Free agent Roddy White has narrowed his future down to two very specific options. The 34-year-old receiver says he'll either sign with a Super Bowl contender or retire from the NFL altogether. Not other scenario interests a player with over 800 catches and 10,000 receiving yards. "When my agent and I went down the list and I saw the teams that really needed wide receivers, I was...
After the Atlanta Falcons gave him his release, Roddy White did not hold back his opinions about the team's offense in 2015. White spoke to ESPN's Vaughn McClure at the UAB alumni football game on Saturday and he did not pull any punches when it came to his feelings about offensive coordinator Kyle Shanahan, saying that he had an inkling that the team didn't want him during the...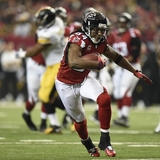 The Atlanta Falcons have released longtime wide receiver Roddy White, the team announced Wednesday. White, 34, had two years remaining on his contract. A four-time Pro Bowler and 2005 first-round draft pick, White played 11 seasons with the Falcons and is the franchise's all-time leading receiver with 808 receptions, 10,863 receiving yards and 63 receiving touchdowns. "Roddy is one...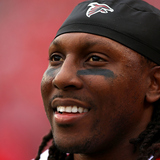 The 11-year relationship between wide receiver Roddy White and the Atlanta Falcons has officially come to an end. Atlanta announced on Wednesday afternoon that it has released the four-time Pro Bowler and franchise's all-time leader in receptions, receiving yards and receiving touchdowns. In making the announcement, Falcons owner Arthur Blank had this to say: "It is always a...
MORE STORIES >>
NFL News

Delivered to your inbox

You'll also receive Yardbarker's daily Top 10, featuring the best sports stories from around the web. Customize your newsletter to get articles on your favorite sports and teams. And the best part? It's free!