We've updated our Privacy Policy.
By continuing to use this site, you are agreeing to the new Privacy Policy.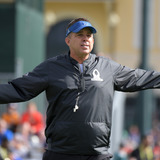 Saints head coach Sean Payton is not a fan of fake news, apparently.Payton, rather than one of the Saints' official spokespeople, made sure to directly address the rumors of Eric Decker visiting with the team.The Denver Post's Nicki Jhabvala reported it on Tuesday morning. It didn't take long for Payton to shoot the report down, which he did by replying to Jhabvala's tweet. Payton...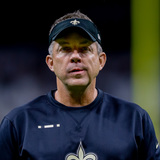 On Tuesday, there were more than a few NFL insiders reporting that Eric Decker would be visiting the New Orleans Saints. One of those people reporting on this development was Nicki Jhabvala of The Denver Post, who got a rather blunt response from none other than Sean Payton, head coach of the Saints. Now, it's worth pointing out that some local Saints beat writers started reporting...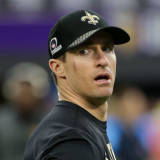 Drew Brees on Tuesday agreed to terms on a new contract with the New Orleans Saints that likely will keep him with the team until retirement.It was widely expected the parties would be able to ultimately hammer out a deal. While there was some semblance of uncertainty in recent days, Brees and the Saints put the finishing touches on a two-year $50 million deal, which includes $27...
LIKE WHAT YOU SEE?
GET THE DAILY NEWSLETTER: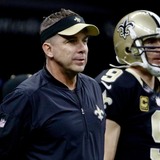 Speaking from the NFL Scouting Combine where his New Orleans Saints are looking at potential successors for Drew Brees, head coach Sean Payton touched on the future Hall of Famer's contract situation. In doing so, he pretty much mirrored what has been the Saints' talking point since the 2017 season ended. While both Payton and Brees seem to be confident that a new deal will get done...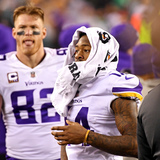 The New Orleans Saints lost a playoff game in brutal fashion last week, but at least some of their players have shaken it off to the point where they feel they can troll the opponent who drove a spike through their hearts.After they were dismantled by the Philadelphia Eagles in the NFC Championship Game, the Minnesota Vikings will not be playing in the Super Bowl in front of their...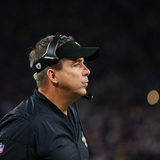 New Orleans Saints coach Sean Payton has a sense of humor about his team's playoff disaster against the Minnesota Vikings.A Minnesota furniture store made a show of offering Payton a free couch so he could be comfortable when watching the Vikings play in the NFC Championship. The Saints coach would have been well within his rights to simply ignore the trolling, but he responded ...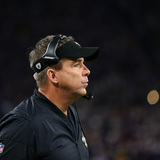 A Minnesota furniture store took direct aim at New Orleans Saints head coach Sean Payton in an advertisement as a clever way to take a shot at the coach and drum up business at the same time. #MinneapolisMiracle#ouryearpic.twitter.com/h6YE4MDldY— International Design (@IDC_MN) January 19, 2018 Of course, this was in direct response to Payton mocking the team's "SKOL" chant just before...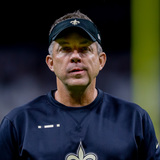 Sean Payton on Tuesday downplayed the significance of how he taunted Minnesota Vikings fans with their team chant during Sunday's game … just before the New Orleans Saints lost in stunning fashion by a score of 29-24 on Stefon Diggs's 61-yard miracle touchdown as time expired.Word of Sean Payton's now-regrettable taunt was first brought to light by Ben Leber, who serves as a sideline...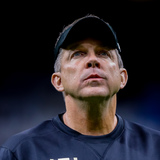 The New Orleans Saints found themselves in a major dog fight against the Minnesota Vikings in the NFC Divisional Playoffs on Sunday. Down 17-0 at the half, New Orleans scored two unanswered touchdowns to make it 17-14 early in the fourth.That's when Saints head coach Sean Payton got challenge happy at the worst possible time. The first came when Vikings quarterback Case Keenum hit...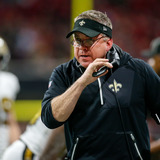 Sean Payton did not hide the fact that he was disgusted with the officiating in his team's loss to the Atlanta Falcons Thursday night, but did the New Orleans Saints coach go too far in expressing his frustration?Payton was furious with a number of calls throughout the game. The icing on the cake came late in the fourth quarter with the Saints trailing 20-17, when Payton called a...
MORE STORIES >>
Saints News

Delivered to your inbox

You'll also receive Yardbarker's daily Top 10, featuring the best sports stories from around the web. Customize your newsletter to get articles on your favorite sports and teams. And the best part? It's free!