We've updated our Privacy Policy.
By continuing to use this site, you are agreeing to the new Privacy Policy.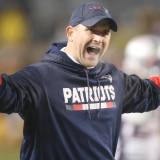 Other teams besides the Colts were interested in adding Patriots special teams coach Joe Judge, Mike Reiss of ESPN.com reports, but Judge and the Pats are finalizing a deal that will keep him in New England. The 36-year-old assistant will be the team's special teams coordinator for a fourth season. The sides are ironing out minor details, but Reiss reports the deal to retain Judge...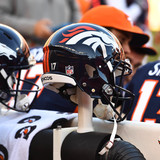 Two seasons removed from playing in the NFL, former Pro Bowl wide receiver Wes Welker was apparently looking at returning to the Denver Broncos as the team's wide receivers coach.Currently an offensive assistant with the Houston Texans, it now looks like that won't be coming to fruition. Denver had requested permission to interview Welker, but said request was denied by the Texans...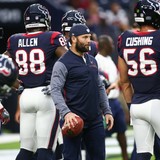 The Denver Broncos were apparently blocked from attempting to hire one of their former players recently.Mike Klis of KUSA 9News reported on Saturday that the Houston Texans denied the Broncos permission to interview the retired five-time Pro Bowler to be their wide receivers coach. Welker is currently an offensive assistant for the Texans. As a result, Denver hired Zach Azzanni as...
LIKE WHAT YOU SEE?
GET THE DAILY NEWSLETTER: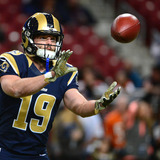 Wes Welker is reportedly going to be joining the Houston Texans for the upcoming season, though not in a capacity we are used to seeing him in.According to John McCain of the Houston Chronicle, the Texans are expected to hire Welker to join their coaching staff as an offensive assistant. There had been speculation that Welker wanted to get into coaching since he was spotted hanging...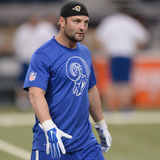 Ever so reluctantly it would appear that free agent wide receiver Wes Welker is beginning to accept his fate as an eventual retiree in the NFL. Although, if another opportunity came knocking, he might just answer the door. "I'm more on the side of retirement than I am on playing, but I haven't shut the door," Wes Welker told @JoeRoseShow about retirement. — Omar Kelly (@OmarKelly...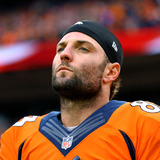 Wes Welker is about to suit up and play professional football again. How does that make you feel? The 34-year-old wideout signed with the St. Louis Rams Monday afternoon after the team concluded a desperate search for another receiver following the suspension of Stedman Bailey. Now, Welker has had a fine career: 12 years in the NFL, 890 receptions, 9,822 yards, and 50 touchdowns...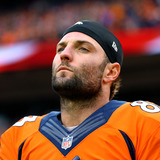 My only question for Wes Welker: Why? Welker, who is returning to the NFL with the St. Louis Rams, spoke publicly Tuesday for the first time since signing his deal with the team. And while he predictably batted aside questions about his extensive concussion history, he wasn't able to clarify for me why exactly this is a worthwhile risk for a successful family man with so much still...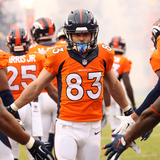 Free agent wide receiver Wes Welker has signed with the St. Louis Rams, the team confirmed Monday evening. Welker had worked out for the Rams earlier in the day and has apparently done enough to prove he is healthy and can still contribute. Over the weekend, Welker expressed a desire to continue his NFL career and said he is frustrated that no teams have given him a chance. Perhaps...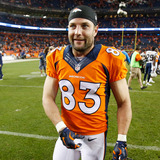 There was once a time when free agent NFL wide receiver Wes Welker spent his Sundays and Mondays catching passes for some of the best teams in the AFC. Times have certainly changed for the 34-year-old, but at least he has a sense of humor about it. Welker's wife, Anna Burns Welker, recently gave birth to twins. On Monday night, Welker sent a hilarious tweet that summarized how different...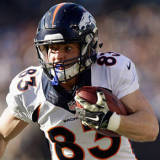 By Jesse Reed Wes Welker is officially back on the NFL's free agent market after being cleared to play by leading concussion expert Dr. Stanley Herring, per Mike Klis of 9News in Denver. Welker's career had been in doubt after the scrappy slot specialist suffered a handful of concussions the past couple of years. Now that he has a clean bill of health, Welker is ready for action...
MORE STORIES >>
NFL News

Delivered to your inbox

You'll also receive Yardbarker's daily Top 10, featuring the best sports stories from around the web. Customize your newsletter to get articles on your favorite sports and teams. And the best part? It's free!