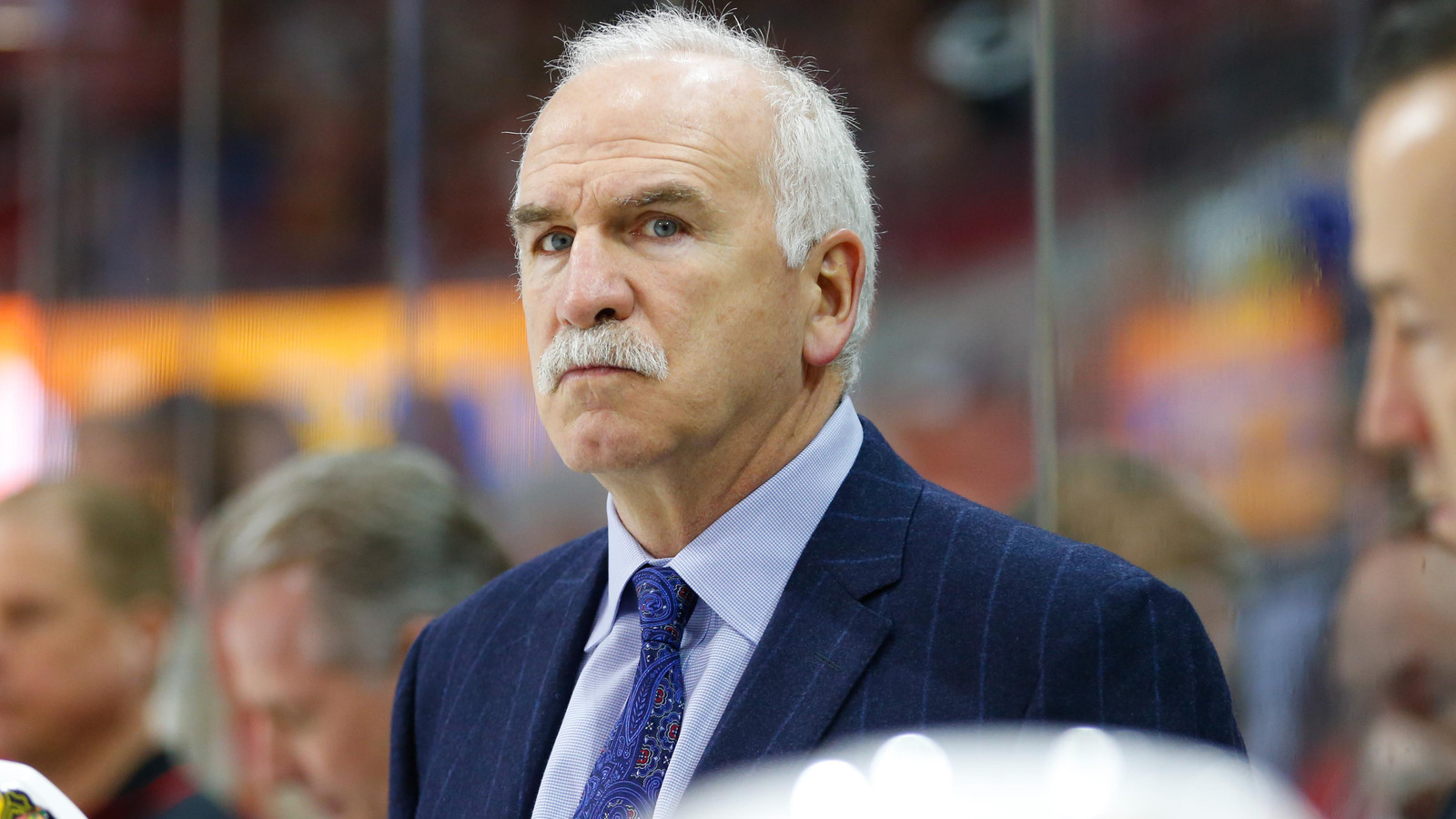 Chicago Blackhawks coach Joel Quenneville would like a do-over of his first pitch at a White Sox game.
James Guillory-USA TODAY Sports
Chicago Blackhawks head coach Joel Quenneville became the latest victim to join the annals of disappointing ceremonial first pitch performers. And even Quenneville, despite evidence arguably indicating otherwise, believes his first pitch was "brutal" and "awful."
Wednesday night marked "Chicago Blackhawks Night" at Guaranteed Rate Field as the Chicago White Sox hosted the Minnesota Twins.
Quenneville, regaled in a ChiSox jersey, admirably threw his fist pitch off the mound. He may have ultimately regretted the decision, as Coach Q uncorked a pitch that short-hopped the plate got past Derek Holland.
In the grand scheme of things, Quenneville's first pitch effort without question is not among the worst of all time. Just ask 50 Cent, among countless others.
Still, Quenneville engaged in some serious self-flagellation afterward, even if the case can be made his pitch wasn't half-bad.
"I was a little nervous. I hadn't thrown a baseball in a while. But that was brutal. That was an awful one," Quenneville told the Chicago Tribune, via Puck Daddy. "You could say that was a bad, bad shot or like a fan on a shot. You could just say that was embarrassing almost."
Quenneville added he didn't really practice for the pressure-packed moment but insisted "it would not have made much of a difference."
Perhaps so.
He reiterated that he hadn't practiced at all. "Not that it would have made much of a difference," he said.
MORE FROM YARDBARKER:
QUIZ: Name the 17 players on both the 2012-13 and 2014-15 Stanley Cup winning Chicago Blackhawks
17 players were on both the 2012-13 and 2014-15 Stanley Cup-winning Chicago Blackhawks. How many of these NHL players can you name?
Clue: Number/Position
MORE FROM YARDBARKER
Blackhawks News

Delivered to your inbox

You'll also receive Yardbarker's daily Top 10, featuring the best sports stories from around the web. Customize your newsletter to get articles on your favorite sports and teams. And the best part? It's free!