(Andrew Theodorakis/New York Daily News) This is definitely going to be an interesting season covering NYR's x's and o's, as coaching changes always bring about new looks and different styles of play. And while I was indeed a pro-Torts guy, I'm looking forward to seeing what AV and his staff have up their sleeves. Today we're just going to cover even strength play, since I know these tactic posts can get a little lengthy and I always prefer brevity over anything robust. Next week I'll focus on the power play and the kill. With that said, make no mistake. Although it has been communicated that AV isn't overhauling the system, he is. It's going to take a while for everything to come together, so…hold fast. Offensive Zone Strategy If Tortorella hockey could be summarized into one sentence, it would be described as skating intensive and physical. AV hockey on the other hand is really about two things: passing and overloading. Although the execution has been inconsistent and sporadic in the early goings here, he definitely wants his guys making crisp passes and for them to be positionally out numbering the opposition on one side of the ice. If you look at the picture above, the Rangers first worked a moderately aggressive 1-2-2 forecheck. Also notice how all five Rangers are to the left of center ice (the drawn redline). The idea is to limit the opponent's time with the puck and hopefully generate a turnover. Ultimately if a turnover can be created, it'll likely be an odd man situation since their aim is to out number the enemy at all times. The flaw in this setup is that you leave the weakside of the ice exposed. If the opposition is able to get a cross-ice pass through, it can lead to odd man rushes in your goalie's direction, which is what we've been seeing since preseason began. However, everything just hasn't clicked yet. This is a slightly different way to pursue the puck than Torts' 2-1-2 spread forecheck, which was a very aggressive strategy. However, the 2-1-2 spread is more taxing physically since 2 or 3 guys are hunting the puck below the dots and needed to make a hit to cause the turnover. With the 1-2-2 that AV deploys you only have one guy down low stirring it up, so the majority of the forecheck takes place a little higher in the zone. Although we'll still see the 2-1-2 deployed on occasion under AV (depending on personnel and game situation), it will likely be more of an overload/stacked 2-1-2 (first 2 forwards in forecheck the same lane) rather than the traditional spread formation (first 2 forwards in approach from opposite wings). Defensive Zone Strategy Different zone, same strategy. Count how many Rangers are on the strong side of the ice. Yes, that's all five guys again. This is the defensive zone overload, which follows the same concept as our offensive zone strategy: outnumber the enemy. This too is a risky system because you have half your team playing man on man coverage and half your team playing more of a tight zone defense. With the amount of switching of roles that goes on in today's NHL, it's easy to get confused with who should be where. Also, if the opposition is able to hit that cross ice pass to the weakside, then you're likely giving up a quality chance to the enemy point man. The key here is the weakside forward (in this case Rick Nash). He has to be able to get back to the middle to defend the slot if his teammates lose possession cleanly. The good thing about the overload defense though is that once you recover the puck, you're in a good position to breakout with short, quick passing plays. You can also easily roll this formation into a more passive low zone collapse to protect the slot if the puck ends up below your goal line, which is what most teams do in that situation. Defensemen Joining The Play The one similarity between Torts and AV is that they both want to activate their defensemen in offensive situations. Both want their blueliners to be good skaters and looking to join the play. I think our d-men will join the rush a little bit more under AV than they were under Torts. However, it seems this new system won't need the defense getting in on the forecheck as much. The biggest difference I see with the d-men is the outlet pass. It seems AV wants these guys to make quick passes up ice, rather than controlled breakout plays starting from behind our own net. Obviously opposition forechecking pressure usually influences whether or not you're looking for a controlled breakout, but from the early goings the quick pass/give-and-go seems preferred over soft chips, D-to D reverses, or even lugging the puck up ice. Playing with the lead Unfortunately, we haven't seen what the Rangers do with the lead just yet and I'll be sure to update this post once we do. However, it should be noted I'm not a fan of falling back into neutral zone traps once you go up by a goal or two. This is something many Canucks fans complained about AV's system in Vancouver and I would agree with them. I don't like traps at any point in a game, so hopefully AV changes it up here and always encourages puck pursuit. Overall, most of these systems are a bit different from the previous regime. There's been a lot of mental mistakes thus far since the boys definitely have to make reads and count enemy jerseys a bit more, but they'll get it eventually. And while I certainly wouldn't classify any of this as "wide open hockey" —which MSG Network keeps propagating for some reason—I do think most of this roster has the ability to adapt to a different style of play. Keep the faith, we'll get there. Tweet
Original Story:
http://www.blueseatblogs.com/2013/10/...
MORE FROM YARDBARKER
Rangers News

Delivered to your inbox

You'll also receive Yardbarker's daily Top 10, featuring the best sports stories from around the web. Customize your newsletter to get articles on your favorite sports and teams. And the best part? It's free!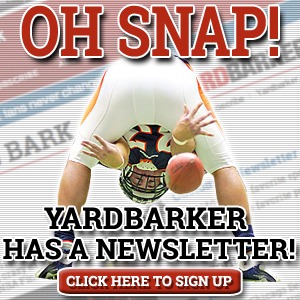 Latest Rumors
Best of Yardbarker

Today's Best Stuff

For Bloggers

Join the Yardbarker Network for more promotion, traffic, and money.

Company Info

Help

What is Yardbarker?

Yardbarker is the largest network of sports blogs and pro athlete blogs on the web. This site is the hub of the Yardbarker Network, where our editors and algorithms curate the best sports content from our network and beyond.