For the third time in recent history, Wigan defeated Manchester City in the FA Cup. The small team who hasn't been in the Premier League since 2013 has been the English giant's kryptonite as they even defeated Man City in the FA Cup Final in that same year they were relegated. On Monday, Manchester City lost 1-0 to Wigan in the FA Cup Round of 16 despite dominating throughout. A...
As the fight to avoid relegation wages on, Paul Mariner and Ross Dyer take a look at the bottom half of the Premier League after week 27. Crystal Palace are poised to sign former Liverpool goalkeeper Diego Cavalieri on a free transfer, sources close to the club have told ESPN FC. Palace boss Roy Hodgson is looking to add to his goalkeeping options after losing Julian Speroni for...
Stevie Nicol doesn't believe movement is on the horizon for Toni Kroos or Christian Pulisic, but feels Alexandre Lacazette's future with Arsenal is in question.
Manchester City striker Sergio Aguero will not be punished by the Football Association following an altercation with a fan after Monday's FA Cup defeat by Wigan.
Zinedine Zidane suggests that Cristiano Ronaldo needs a break ahead of Real's La Liga game at Leganes.
Orlando City SC is now splashing the cash to improve its backline.
Monday, Wigan would do the unthinkable by beating Manchester City 1-0 to advance in the FA Cup. And while world class striker Sergio Agüero isn't happy about it, he's much more upset about other events that reportedly transpired.According to The Guardian's Jamie Jackson:"Sergio Agüero believes he was told to suck my d--k' and was spat at in his ear by the Wigan supporter who confronted...
Ashley Young says you don't enter a competition not to win it as United return to Champions League action. The post Young bullish about European prospects appeared first on TheSoccerDaily.com.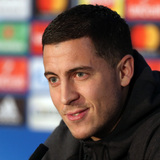 Eden Hazard is no stranger to the bright lights. After all, he's a two-time Premier League winner. Hazard also boasts a Europa League title. But it's the comparisons to both Lionel Messi and Cristiano Ronaldo that drive him most. And he knows there's plenty of work yet to be done."It's good to be compared with the greatest ever, Messi or Ronaldo. I try to do my job and try to reach...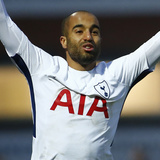 Tottenham Hotspur certainly aren't the biggest fish in the UCL pond, but that's not stopping newcomer Lucas Moura from thinking big.As it stands, the English side holds an advantage over Juve ahead of their return leg at Wembley. That is, despite being level on aggregate (2-2). That's because Tottenham would escape Turn with not just one, but two away goals. And Lucas thinks there...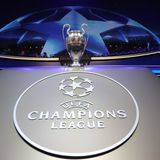 The eight Champions League teams who have yet to square off in the Round of 16 have enjoyed a long break, which spanned roughly two months, but they're set to get back to action this week when CL play resumes.  With elimination looming for half the competing teams, let's take a closer look at who will advance to the quarterfinals.FC Bayern Munich vs. Besiktas JKCurrent form: It's...
MORE STORIES >>
Soccer News

Delivered to your inbox

You'll also receive Yardbarker's daily Top 10, featuring the best sports stories from around the web. Customize your newsletter to get articles on your favorite sports and teams. And the best part? It's free!