Jonny Evans was stripped of his captaincy by a "furious" Alan Pardew.
The defender Jordi Alba felt victory at Eibar was vital to their La Liga title bid but also added a personal touch to his goa
Craig Burley recaps all the results from Saturday's action in the 5th round of the FA Cup.
Romelu Lukaku was voted Man of the Match by supporters on Twitter. The post Lukaku is Man of the Match appeared first on TheSoccerDaily.com.
Jose Mourinho says VAR still needs some work after Manchester United had a goal ruled out in their FA Cup fifth-round win at Huddersfield.
A controversial VAR decision didn't stop Manchester United from reaching the FA Cup quarterfinals, as Romelu Lukaku scored twice to see them past Huddersfield Town. Man United's Juan Mata talks all sides of his first encounter with 'Mr. VAR' after his goal was questionably ruled out against Huddersfield. Jose Mourinho reflects on Man United's overall performance...
Eibar Barcelona 0 2 FT Game Details Live football odds with bet365. Bet Now » GameCast Lineups and Stats Barcelona opened a 10-point lead in La Liga with a 2-0 win away to Eibar...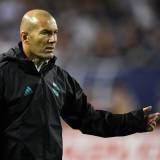 Zinedine Zidane knows it won't be easy in Real Madrid's return leg against Paris Saint-Germain. In fact, he believes they will 'suffer' in Paris following their 3-1 win in their home leg."We can afford to have a bit of euphoria tonight. We have to be satisfied, and enjoy this."But he doesn't stop there. What follows, of course, is classic manager speak. However, he's not wrong even...
Alexis Sánchez is no longer with Arsenal. Of course, we know that by now. And his former teammate, Héctor Bellerín, is definitely going to miss the Chilean superstar. But he's not going to miss everything about him. Well, sort of."Alexis is an amazing player, for me one of the best players in the Premier League for sure. But he's a player who always wants to win. He demands from...
When it comes Real Madrid's whole operation, midfielder Toni Kroos is very important. But the Spanish giants will be without him for a while."Following tests carried out on Toni Kroos … he has been diagnosed with a sprain to the exterior lateral ligament in the left knee. His recovery will continue to be assessed."Vague? Yes. But it's certainly not great news. Not right now, especially...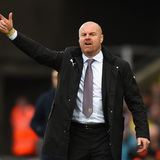 It was easy to overlook Burnley's 2-0 win over Swansea last November. Not only was it a seemingly cut and dry match between two sides predicted to fight relegation, it also landed on the same day as the North London derby. And the 2-0 score line would otherwise be nondescript except that it represents Sean Dyche's sides biggest margin of victory this season. They finished the day...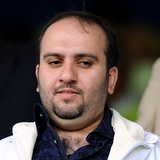 In 2009, Sulaiman Al Fahim stole five million pounds from his wife to help fund his purchase of the English soccer club, Portsmouth.On Thursday, he received his sentence."The man who owned Portsmouth for six weeks during an ill-fated spell in 2009 has been sentenced to five years in a United Arab Emirates jail for stealing £5m from his wife to fund the purchase," the BBC reported...
MORE STORIES >>
Soccer News

Delivered to your inbox

You'll also receive Yardbarker's daily Top 10, featuring the best sports stories from around the web. Customize your newsletter to get articles on your favorite sports and teams. And the best part? It's free!