BUFFALO – Considering the heavyweight Nashville Predators roared into town on a 14-game point streak, the Sabres fared pretty well against the NHL's best team Monday, falling 4-0 after allowing two late goals. On paper, it was an epic mismatch. Having earned only 58 points through 72 games, the last-place Sabres have been eliminated from the playoffs. Meanwhile, the Predators, thanks...
The Sabres fell to the Predators 4-0 in a game that was closer than score indicates The Buffalo Sabres welcomed one of the top teams in the NHL in the Nashville Predators to KeyBank Center. It may not have gone their way on the scoreboard, but the Sabres held their own tonight. Both clubs had their opportunities in the first period, but neither was able to get one into the back...
BUFFALO – When Sabres coach Phil Housley said last week he planned to give goalie Linus Ullmark some starts, you figured he might ease the prospect in early. Remember, while Ullmark has played 22 NHL contests, 20 of his appearances came as a rookie in 2015-16. The Swede has spent most of the last two seasons in the AHL. But Housley will throw Ullmark, 24, into the fray against the...
Olofsson had a breakout year leading the SHL in goals this season. Victor Olofsson was selected in the seventh round (181 overall) of the 2014 NHL Draft by the Buffalo Sabres. We haven't seen a lot of late round diamond in the rough selections come through the Sabres prospect pipeline. They may finally have one on their hands with Olofsson. The 22-year-old Swede led the Swedish...
BUFFALO – By about 2013, Phil Housley knew it was time to take a crack at the NHL. When Housley retired from his 21-year career as a defenseman in 2003, he went home to Minnesota and enjoyed life as a husband and father while coaching the boy's team at Stillwater High School. After so many years moving around North America, Housley, who now coaches the Sabres, wanted to settle down...
Hope is on the horizon. The Sabres have a number of exciting players that are already in their system. There is a definite group of players ready for NHL play. And there is a distinct group that is close but, realistically, at least a year away. One never knows exactly how a teenager or young twenty-something will adjust to living in a new city, perhaps responsible for himself for...
BUFFALO, N.Y. (AP) — Nicholas Baptiste scored two goals in the third period to lead the Buffalo Sabres to a 5-3 win over the Chicago Blackhawks on Saturday. Baptiste scored the game-winner with 1:56 remaining on a deflection. Following a faceoff win in the Chicago end, Marco Scandella's shot from the point was deflected by Baptiste in the slot for the forward's second goal of the...
Two in the Mailbox, the weekly mailbag on the Sabres, goalie stuff, Buffalo and anything in between, is back. You can submit to the mailbag using #2ITBmailbag on Twitter or emailing 2intheboxbuffalo@gmail.com. Matt/@matt_hervan – Which Casey signs a contract first, Mittelstadt or Nelson? This is a good one. There's been some chatter that Mittelstadt will return to Minnestoa for another...
On the laundry list of issues the Buffalo Sabres are facing, goaltending ranks relatively low. A slow roster with some problematic contracts all while dropping from first to worst (technically 27th as of today) has far bigger issues to address than goaltender. Although it may rank low on the larger list of issues facing Jason Botterill and company, it is indeed a problem area that...
It's the worst time of year for Sabres fans isn't it? The team is once again miles away from anything resembling a playoff conversation and fans don't even have the trade deadline to look forward to anymore. Despite what continues to be a bleak situation in Western New York, there are several interesting storylines to follow as the 2017-18 season comes to a merciful conclusion. Let...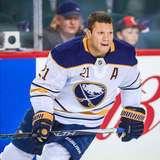 Already in the midst of a tough season, the news just got worse for Sabres winger Kyle Okposo.  The team announced today that he has been diagnosed with a concussion following a collision with Ottawa winger Bobby Ryan on Thursday and will be out indefinitely.Okposo is no stranger to concussion troubles recently as he sustained one late last season that resulted in him being in intensive...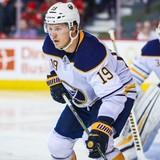 The Buffalo Sabres will be without Jake McCabe for the rest of the 2017-18 season, as he'll undergo shoulder surgery that will keep him out for four to six months. According to GM Jason Botterill, McCabe had been dealing with the problem for a while:Jake has been progressing well in his recovery from his previous injury, but we decided that this was a good opportunity to take care...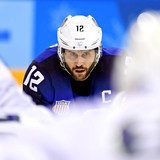 39-year old Brian Gionta didn't want to uproot his family and chase a contract somewhere around the NHL last offseason, and instead pursued another Olympic medal as captain of Team USA. Now, as Gionta tries to bounce back after an early upset in the tournament, his agent is still working the phones for his next opportunity. Pierre LeBrun of The Athletic (subscription required) spoke...
MORE STORIES >>
Sabres News

Delivered to your inbox

You'll also receive Yardbarker's daily Top 10, featuring the best sports stories from around the web. Customize your newsletter to get articles on your favorite sports and teams. And the best part? It's free!