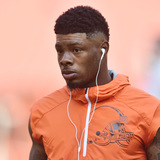 In an expected move, the Cleveland Browns have placed second-year wide receiver Corey Coleman on injured reserve after he suffered a broken hand in Sunday's loss to the Baltimore Ravens. The team made the announcement on Tuesday, making sure to note that it comes with an eligible to return designation. Coleman will be able to return for live-game action in eight weeks. Until then...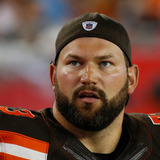 Future Hall of Fame Cleveland Browns offensive tackle Joe Thomas is one of the greatest players at his position in NFL history. He's also proven to be a true iron man in every sense of the word for the long downtrodden franchise. On Sunday against the Baltimore Ravens, Joe Thomas played his 10,000th consecutive snap. It's a streak that dates back to his NFL debut with the team...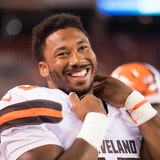 Myles Garrett seems to be making progress in his return from an ankle injury. The Cleveland Browns said on Twitter Monday that head coach Hue Jackson is not ruling Garrett out for Week 3 yet. Garrett, who was the No. 1 pick in the draft, suffered a high ankle sprain days before the team's first regular season game. He has been rehabbing since in an effort to get back on the field...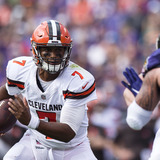 Cleveland Browns rookie quarterback DeShone Kizer had his NFL wake-up call in a major way Sunday against the Baltimore Ravens. Thanks in large part to some big mistakes by him, the Browns were beaten by the score of 24-10, and it really wasn't as close as that score would indicate. On Monday, Kizer bemoaned his Week 2 performance. All told, Kizer finished having completed less...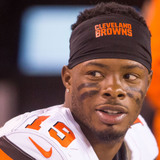 Cleveland Browns wide receiver Corey Coleman is set to miss significant time with his broken hand requiring surgery.A source confirmed to Mary Kay Cabot of Cleveland.com that Coleman has a fracture in his right hand that will require surgery, unlike the injury he suffered last season. Coach Hue Jackson could not confirm a recovery timetable, but it figures to be longer than the six...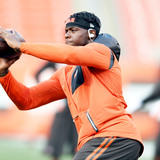 Browns receiver Josh Gordon has been in rehab, but he'll soon complete the program, and he hopes to get one last shot to play in the NFL again.Gordon has been being mentored by former Olympic track star Tim Montgomery, who told Mary Kay Cabot of Cleveland.com that he'll be completing his 90-day program on Sept. 21.The Browns receiver last played in the NFL in 2014, and has been...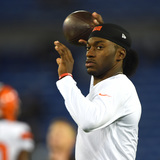 It's unclear if former quarterback Robert Griffin III will ever play in the NFL again.RG3 has been enjoying married life, and didn't seem to be all that interested in working out for an NFL team this summer. There didn't appear to be much interest, but RG3 wasn't adamant about getting back on the field — unlike Johnny Manziel.But he's still staying active, and dominating...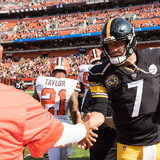 DeShone Kizer has a new fan in light of his impressive NFL debut: Fellow quarterback and Ohio native Ben Roethlisberger. The Pittsburgh Steelers as usual came out on top in a showdown with division-rival Cleveland Browns on Sunday, winning by a score of 21-18. And as the margin of victory suggests, the Browns gave it their all in a bid for an upset. Some of the credit for the Browns...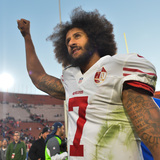 As the story goes, Paul Brown considered it logical, not virtuous, to sign black players to his new team, the Cleveland Browns. In 1997, Brown's son Mike told the New York Times, "His comment to me was that 'This wasn't anything I did to advance a cause. All I was trying to do was get the best football players; I thought these were the best football players and they should...
MORE STORIES >>
Browns News

Delivered to your inbox

You'll also receive Yardbarker's daily Top 10, featuring the best sports stories from around the web. Customize your newsletter to get articles on your favorite sports and teams. And the best part? It's free!