ZURICH (AP) Usain Bolt has decided to end his injury-plagued season early, having competed in just three races in 2014. Organizers for Thursday's Diamond League meeting in Zurich said Sunday that Bolt had withdrawn from the event's 100-meter race and will not compete again this season. The decision comes a day after Bolt won a 100 race in Warsaw, Poland, clocking 9.98 seconds...
Justin Gatlin hasn't felt this lean or this quick or even this hungry - he's cut way back on cheeseburgers and chocolate - in quite some time. Using a shorter, more compact stride, the American sprinter is off to an 11-0 start in 100-meter races this season, although none have been against a certain person named Usain Bolt. Yet, no matter how many events Gatlin wins or how...
Olympian Lolo Jones has put an early end to her track-and-field season.  The 32-year-old hurdler and bobsled star announced on her Facebook page that her Winter Olympics stint as a bobsledder had left her "emotionally drained" and that she would skip her last three hurdling races in Europe.  Jones became one of just a handful of athletes who have competed at both the...
I think Usain Bolt's ability to stay loose before races has been the key to his dominance in track and field aside from his physical gifts of course. The guy never looks as nervous as his opponents before a race, actually more times than not he's doing something downright silly and then he proceeds to blow the competition out of the water. Never fails. Before his 4x 100m relay...
Oscar Pistorius was involved in an altercation with another man at a bar in South Africa over the weekend. According to Pistorius, clothing company big wig Jared Mortimer aggressively accosted him and started the dust-up. Mortimer claims Pistorius was drunk and sparked the exchange by insulting his friends and South African President Jacob Zuma. As […]
Alysia Montano is the defending national champion in the 800-meter women's race. Unfortunately, the speedster came in last at the 2014 USA Outdoor Track and Field Championships on Thursday. Although, she did have a pretty decent excuse. Montano ran the 800-meter race on Thursday while eight months pregnant. With that in mind, you should probably […]
Five-time national champion Alysia Montano, 34-weeks pregnant, ran the 800 meters race on  Thursday in the U.S. Track and Field Championships, finishing in 2 minutes, 32.13 seconds – only 35 seconds slower than her personal best of 1:57.34 in 2010, reports the AP, via USA TODAY Sports. I guess we should say it's a good thing she didn't win a close race, which spares us a potential...
Meb Keflezighi made history in becoming the first American man to win the Boston Marathon in 31 years. Now, he's looking to pull off another feat in the country's largest race. He will be the last runner to start Atlanta's Peachtree Road Race on July 4 and attempt to pass as many of the 60,000 participants as possible -- with a goal of 22,500 -- all to raise money for...
The Oscar Pistorius murder trial took an interesting turn on Wednesday when the six-time Paralympic gold medalist testified that he accidentally fired the shots that killed his girlfriend Reeva Steenkamp. Pistorius' defense all along has been that he mistook Steenkamp for an intruder, but not that the actual gunfire was a mistake. Pistorius was being […]
Lolo Jones' experience at the Olympics in Sochi are not off to a much better start than the Summer Games in London a couple of years ago. Jones and her teammate Jazmine Fenlator had a poor finish in the early heats of the two-woman bobsled event, as they stand 11th our of 19 places. This […]Continue reading...
Madison Holleran posted a picture (bottom) of downtown Philadelphia around 6pm on Friday night to her Instagram account, and an hour later, she was found dead at the bottom of a parking structure. Authorities are ruling it a suicide, but questions obviously remain as to why a beautiful 19-year-old girl from Allendale, NJ would jump […]Continue reading...
Rihanna is absolutely in the Jocks Top Ten celebrity dream girl category. Olympic sprinter Usain Bolt recently saw Ri Ri's twerking video to T-Pain's "Up Down." Of course you want to see what it looked like, right? I guess he missed her skills in the "Pour it Up" video.
MORE STORIES >>
Track and Field News

Delivered to your inbox

You'll also receive Yardbarker's daily Top 10, featuring the best sports stories from around the web. Customize your newsletter to get articles on your favorite sports and teams. And the best part? It's free!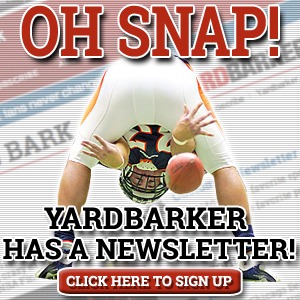 THE TRACK AND FIELD HOT 10