Found August 19, 2013 on BlackSportsOnline:
  There's no denying that Dwyane Wade, had a tough time producing at his usually high level last season due to the fact that he was basically playing on one good knee. In the end, the Miami Heat shooting guard, was able to do just enough to help the organization win its third NBA championship. He got a lot of flak along the way for not being able to pull his weight, and a lot of folks doubt whether he'll ever be able to return to his All-Star form. Well according to a story via Ira Winderman of the Sun Sentinel, Wade, says that he has a lot left. "I'm not done yet," Wade said. "I still got more in the tank. Like I said, my focus is just to make sure physically I can do the things I need to do. My skills haven't diminished by no stretch of the imagination." "You lose something as you get older, when it comes to your athleticism," he said, "but you don't lose your game, you don't lose what's up here [pointing to his head].    "My job, my whole life, I've always had that kind of doubter, people have always doubted me. And I don't know how I would succeed without it. So I welcome it, and it gives me a challenge and I will see if I can live up to my challenge." Wade says that he's still recovering from various ailments but expects to be ready come opening night.  "I'm still in my process of recovering from the bone bruises that I had, and the tendinitis in my knee," he said. "So, you know, I'm not 100 percent, but I'm getting better, and over the course of time, it will get better and better as I get strong." The Heat shooting guard is just trying to retain his unquestionable status as one of the best players in the NBA.  "My biggest thing," he said, "is when I'm healthy, I can do the things that I want to do. And I can do the things I'm accustomed to doing and what people have come accustomed to me doing. When you're not, you have to make the adjustment, so you're not the player you want to be.   "My focus is to be able to come into the season strong, and then once I'm able to accomplish that, then everything else is just the game of basketball and just going out there and being one of the best players in the game." I don't go along with the prevailing idea that Wade is finished, he showed flashes of his old self during the Heat's championship run. The key for him first and foremost is getting that knee healthy and then we'll see "Flash" again.
Original Story:
http://blacksportsonline.com/home/201...
THE BACKYARD
BEST OF MAXIM
RELATED ARTICLES
After back to back NBA titles and three straight NBA Finals appearances, the good times in South Beach have been going strong for awhile now. With the likes of LeBron James, Chris Bosh, and Dwyane Wade in tow, there would be no reason for them to stop… right? Unfortunately all good things must eventually come to an end. With opt-out clauses in all of their contracts, the Big 3...
Greg Oden and the Miami Heat decided to sign a one-year deal without a second-year option as originally planned. The deal helps Oden because of a league ruling involving injury contingency language. The Heat also would not be taxed in 14-15 if Oden suffers another major injury.
LeBron take it from me homie, just cut it off and go bald, you won't regret it. LeBron James seems to be feeling a bit more comfortable and confident about going bald, because he stepped out with the lowest and closest hair cut he's ever had. King James needs to drop the headband and embrace the baldy, me and Jordan did.
The first time I met LeBron James was not quite three years ago at the TD Garden in Boston. He was fresh off The Decision and sitting just off the court several hours before his first regular-season game as a member of the Miami Heat. A swarm of us reporters were hovering waiting wanting answers. "Man" he said as a Miami Heat employee shooed us away "I'm a fish in a fish...
The Miami-Dade Police Department says it will discipline the officer who provided a police escort to Miami Heat star LeBron James to the Justin Timberlake/Jay Z concert. In a statement released Thursday, the department says it has chosen to give the officer ''informal counseling'' after investigating the escort involving the athlete. The statement says no further...
The Internet pretty much exploded this past week when LeBron James posted a video to Instagram showing him riding in a police escort to get to the Jay-Z/Justin Timberlake concert at Sun Life Stadium in Miami on time. The video shows LeBron in the back of a car trailing a police vehicle (with its lights on) traveling on the wrong side of the road. The Miami-Dade Police Department...
It's so weird to see Lebron James in public without a headband but now he finally decided to let his barber give him the baldy. What will get talked about more: this or Beyonce?
LeBron James posted a video to his Instagram account over the weekend that may end up getting some people in trouble. James attended the Jay-Z/Justin Timberlake concert in Miami on Friday night, and he received a police escort that took him on the wrong side of the road to avoid traffic. The video had many […]
Heat News

Delivered to your inbox

You'll also receive Yardbarker's daily Top 10, featuring the best sports stories from around the web. Customize your newsletter to get articles on your favorite sports and teams. And the best part? It's free!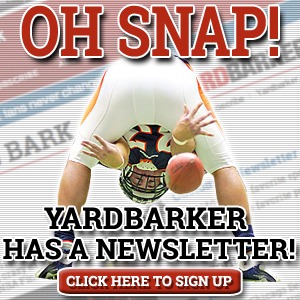 Latest Rumors
Best of Yardbarker

Today's Best Stuff

For Bloggers

Join the Yardbarker Network for more promotion, traffic, and money.

Company Info

Help

What is Yardbarker?

Yardbarker is the largest network of sports blogs and pro athlete blogs on the web. This site is the hub of the Yardbarker Network, where our editors and algorithms curate the best sports content from our network and beyond.