Found November 06, 2012 on Fox Sports West:
EL SEGUNDO, CA -- A smiling Kobe Bryant stepped outside the Laker locker room in their practice facility, looked at a pair of reporters and said "Alright, let's get this done." As the writers readied their digital audio recorders, others covering the team saw Bryant ready to talk and ran over to join the scrum. Leaving Dwight Howard sitting on a purple bench with no one left to talk to. "So that's how it is?" the Lakers' center yelled at the deserters. He was laughing, of course, but that is how it is: When Kobe Bryant wants to talk, people are always ready to listen. Bryant has become someone few ever expected to seeteam spokesperson. And he actually seems to be embracing the role, which is somewhat surprising, considering that he has made it clear many times in the past that he'd rather not talk as much as he's expected to. Now, 17 years into his brilliant Hall of Fame career, he seems to like the banter with media members, and much of the time has a mischievous look in his eye when responding to a question. For example, a national magazine reported that Bryant is considering playing for at least three more years, making him 40 years old when he hangs 'em up. In the not-so-distant past, questioning him about the story would have brought a roll of the eyes and short answers, possible even a response of "Next?" On Tuesday, he smiled and proceeded to answer the questions directlyand pleasantly. "Well," he started, "playing until I'm forty is not beyond the realm of possibility. There's always YMCA games, there's always kids on the playgrounds, so I'll probably be playing as long as I'm living. "We'll have to see how things work out, but I'm fortunate that my body is in the type of shape that could allow me to do that. Having guys like Steve (Nash) and Dwight around will probably make that more likely than not." There has been a lot of talk from head coach Mike Brown about trying to limit Kobe's minutes to preserve his health, but it really hasn't happened. He's averaging 37 minutes per game, and was on the court for 43 against the Clippers last Friday. He heard the talk and is paying absolutely no attention to it. "I do whatever's necessary," he said. "Whatever needs to get done, gets done. It's all on a game by game basis. It's tough to say there a set amount of minutes I should play every night. I'll do whatever I have to. My body's in shape to let me do that. "As a professional athlete, you have to train yourself to be able to play 48 minutes a game if you have to. I'm ready to do that, but if I don't have to, all the better." The 14-time All Star said he's made changes in the way he prepares as he gets deeper into his career. He changed his diet, eating healthier meals and dropped 16 pounds in the process. He also spends more time dealing with the aftermath of intense workouts and Brown's long practices. "It's (more about) recovery now," he said, "icing, stretching and doing things to activate different muscles to make sure you're recovering from the workout. It's really boring stuff, but it has to be done now." Not boring is talk around Los Angeles about the 1-3 start the Lakers put togetherincluding losses in the first three games. The media has been in a frenzy with some calling for Brown's ouster and others pushing to have Brown dump the Princeton offense, and their thumping of the Detroit Pistons had to relieve some of the pressure. "(Sunday) did feel good because we could see some of the hard work from practice paying off," said Bryant. "Talking about executing, then actually going out and executing for long stretches and getting us a win. Now we just have to keep moving forward." Which won't be easy when you're constantly dealing with injuries; the latest being Nash's fractured left leg. "Steve being out is naturally going to slow down our (progress)," Bryant said. "But we just have to adjust to it." Bryant later walked backed toward the locker room, stopped, turned around and told a reporter "It's just four games. We're going to be fine. I never want to lose and I don't like it. But really, we're going to be fine. We have to go to Utah and play with the same effort and intensity that we did against the Pistons. "And we will."
Original Story:
http://www.foxsportswest.com/11/06/12...
THE BACKYARD
BEST OF MAXIM
RELATED ARTICLES
Kobe Bryant may have summed up the Lakers' season under coach Mike Brown with the death stare he gave in the final minute of Wednesday night's game. Look at that classic death stare he gave Brown. I mean if looks could kill, Brown would be in a coffin. Bryant could freeze a desert with a glare that icy. That look came as the Lakers lost to the Utah Jazz 95-86 to drop to 1-4...
Los Angeles Lakers guard Kobe Bryant skipped a second consecutive practice Tuesday due to a strained right foot, but he isn't expected to miss a game. Bryant told reporters he believed he'd be at 90 percent for Wednesday's game in Utah against the Jazz. However, coach Mike Brown said he might try to limit Bryant's game action after the star averaged 37 minutes per...
In the waining seconds of Wednesday night's 86-95 loss to the Utah Jazz, Kobe Bryant gave Lakers head coach Mike Brown one of the more intense looks we've ever seen.Hope I'm never on the receiving end of Kobe's death stare.
After Kobe Bryant received his fifth ring a few years back, speculation about whether he could pass Michael Jordan on the hardwood and in the history books began to swirl.  After all, he is only one ring shy of Michael's impressive six, and statistically no one has been able to produce the way Bryant has since MJ hung it up.  Throw in the killer instinct and that alpha-dog drive...
So far, so not good for the Los Angeles Lakers. Kobe Bryant and Co. have stumbled out of the gate this season, and questions are already swirling around coach Mike Brown's job security and the ill-advised decision to institute the Princeton offense. Brown has already received a vote of confidence from Lakers brass and from Bryant, but it could be only a matter of time until something...
After years of running a triangle offense under Phil Jackson, Kobe Bryant will have to adapt to a Princeton offense.credit: blogs.ocweekly.com The NBA world is buzzing about the 1-3 Los Angeles Lakers, a roster with an unbelievable amount of talent yet is under achieving thus far. That being said, they've only played four games. They still have 78 games left to get their act together...
Based on the Los Angeles Lakers' poor start, a visit from the Golden State Warriors no longer seems like a sure victory for Kobe Bryant and his teammates. The Lakers hope to rebound from another defeat while trying for a ninth consecutive home win over the Warriors on Friday night. Even with Bryant, Dwight Howard, Steve Nash and Pau Gasol in the same uniform, Los Angeles (1...
SALT LAKE CITY -- Kobe Bryant went on one of his patented scoring tears late in the fourth quarter Wednesday night against the Utah Jazz. However, it was too little, too late for the visiting Los Angeles Lakers. Even though Bryant scored 16 in a row for the Lakers in the final moments at EnergySolutions Arena, Randy Foye's fourth-quarter offensive outburst proved to be more...
EL SEGUNDO, Calif. -- It rained Thursday in Los Angeles for the first time in many, many months. But the storm clouds were thought to be hovering over the Lakers' practice facility. Following another non-competitive lossthis one to the Jazz in Utah Wednesday nightthe Lakers fell to 1-4 and it seems as if things are actually getting worse for the team, rather than better. ...
Dwight Howard scored 28 points, Kobe Bryant had 15 points and eight assists, and the Los Angeles Lakers finally got their first victory of the season, 108-79 over the winless Detroit Pistons on Sunday night. Metta World Peace scored 18 points and Pau Gasol added 14 for the Lakers, who went 0-8 in the preseason and started the regular season 0-3 for just the fourth time in franchise...
LOS ANGELES (AP) -- Dwight Howard scored 28 points, Kobe Bryant had 15 points and eight assists, and the Los Angeles Lakers finally got their first victory of the season, 108-79 over the winless Detroit Pistons on Sunday night. Metta World Peace scored 18 points and Pau Gasol added 14 for the Lakers, who went 0-8 in the preseason and started the regular season 0-3 for just the fourth...
All Sports News

Delivered to your inbox

You'll also receive Yardbarker's daily Top 10, featuring the best sports stories from around the web. Customize your newsletter to get articles on your favorite sports and teams. And the best part? It's free!
THE HOT 10: Who's Trending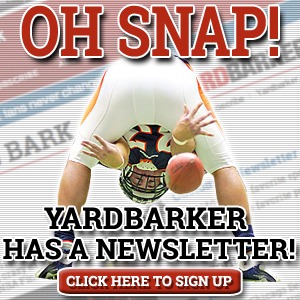 Latest Rumors
The Backyard

Today's Best Stuff

For Bloggers

Join the Yardbarker Network for more promotion, traffic, and money.

Company Info

Help

What is Yardbarker?

Yardbarker is the largest network of sports blogs and pro athlete blogs on the web. This site is the hub of the Yardbarker Network, where our editors and algorithms curate the best sports content from our network and beyond.