Found July 14, 2013 on The Other Paper:
A lot of basketball wives acknowledge the frustration of NBA groupies hanging around and worry that their man may stray a little out-of-bounds while on one of their long road trips. One player's wife has found a way to keep her husband in check — at least 364 days of the year. Masha Lopotova — the wife of new Brooklyn Nets forward Andrei Kirilenko — revealed  that she and her husband have an agreement which allows him to have sex with another woman once a year. "Male athletes in this country are extremely attractive. They get chased by women. It's hard to resist. It's the way men are by nature," she told ESPN The Magazine when her husband first hit the big time. "'If I know about it, it's not cheating," reasoned the Missus. Kirilenko, who reportedly signed a two-year deal with the Nets worth an estimated $3.18 million a year,  said he had no plans to exercise his "allowance" with his pop star wife, although he joked that girls would be lining up outside his hotel door. Since then it isn't clear if Kirilenko has ever taken advantage of the free pass, but the couple remain together and so something is clearly working. They have been married for 13 years and have two sons Fedya, age 11, and Stepan, age six. In January 2011, Andrei and Masha acquired American citizenship.  Lopatova, who goes by the stage name MaLo, is the daughter of Russian basketball player Andrei Lopatov. She met Kirilenko at a youth basketball camp in Moscow. Soon afterwards he appeared in one of her music videos. "I find that people in this country are really interested in athletes and their [families], for some reason. They don't want to know what kind of books I read, but they prefer to know what kind of underwear I wear," she told ESPN. This gives playing an away game a whole new meaning.
Original Story:
http://ihatelupica.blogspot.com/2013/...
THE BACKYARD
BEST OF MAXIM
RELATED ARTICLES
SOMETHING SEEMS FISHY
Mikeal Prokhorov's Nets were able to sign fellow Russian, Andrei Kirilenko, to a well below market deal, prompting some teams to ask for an investigation.
Brooklyn Net Andrei Kirilenko's wife Masha apparently lets her hubby cheat on her once per year. Not a different arrangement than seen in many a NBA nuptial...but the duo apparently has a good PR... Full story at Bob's Blitz ~ http://www.bobsblitz.com
Many people were in disbelief about Andrei Kirilenko's deal with the Brooklyn Nets from the moment terms of the agreement were reported on Thursday. Kirilenko, who declined a $10.2 million option to remain with the Minnesota Timberwolves, agreed to a one-year contract with the Nets for the mini mid-level exception of $3.1 million. Though the [...]
Kevin Garnett won't be donning No. 5 when he puts on his Brooklyn Nets uniform this season, but he has a pretty good reason for the change. Garnett will be wearing No. 2 as a tribute to his late friend and teammate, Malik Sealy. On May 20, 2000, the Timberwolves guard was leaving Garnett's birthday party when a drunk driver crossed into Sealy's lane and crashed head-on into...
That night in St. Louis Park still weighs heavily on Kevin Garnett's heart. For all of the pains and tribulations the Minnesota Timberwolves franchise has endured since Garnett's departure for Boston, none, of course, compare to what struck the organization early in the morning on Saturday, May 20, 2000. It was then that teammate and fan favorite swingman Malik Sealy was...
Mikhail Prokhorov was going to spend money. The rest of the NBA knew that when the Russian billionaire purchased the Nets in 2010. They were prepared for Prokhorov to go deep into his pockets to acquire top talent, such as the trade for Joe Johnson last summer and the deal for Kevin Garnett and Paul Pierce last month. The owners aren't entirely cool with being brazenly outspent...
Jason Kidd helped convince Kevin Garnett to waive his no-trade clause with the Boston Celtics. "He's a man of few words, but when he does say something, everyone listens," Kidd said of Garnett. "My thing, my pitch was to have an opportunity to win a championship again and being able to not just win a championship, but teach these guys what it takes to win." Kidd's pitch...
Photo courtesy of CelticsLife.com BROOKLYN, N.Y.—According to a report from CelticsLife.com, Brooklyn Nets forward Kevin Garnett will wear No. 2 instead of the No. 5 he wore with the Boston Celtics or the No. 21 he donned for the  Minnesota Timberwolves.  This is according to Tim Bontemps, the Brooklyn Nets beat writer for the New York Post who made this announcement via Twitter...
Mikhail Prokhorov is worth billions, and he made it living in country that, well, we don't trust. Sure, Communism has been dead in Russia for over 20 years, but hey, they're the Ruskies. It appears as if that feeling is carrying over to Prokhorov if we are reading the tea leaves correctly. A few owners and GM's spoke anonymously about the Brooklyn Nets signing of Andrei Kirilenko...
The Philadelphia 76ers defeated the Brooklyn Nets by a final score of 89-86 in Summer League play on Friday. Khalif Wyatt scored 27 points to lead the 76ers. Mason Plumlee had 23 points, five rebounds and five assists. Keith Benson had 18 points and 16 rebounds.
Did anyone learn anything from Jets head coach Rex Ryan?  During Ryan's first year with the team, he made his presence known by predicting Super Bowl nearly his first day on the job and hasn't backed down from the brash attitude since. It was good when the team was winning but Ryan's cockiness has burnt him over the last two years when he was still predicting championships...
Andrei Kirilenko's marriage contract, Chael Sonnen's contract demands, and Aaron Hernandez gets support from fellow players...
Nets News

Delivered to your inbox

You'll also receive Yardbarker's daily Top 10, featuring the best sports stories from around the web. Customize your newsletter to get articles on your favorite sports and teams. And the best part? It's free!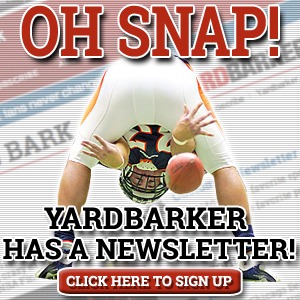 Latest Rumors
Best of Yardbarker

Today's Best Stuff

For Bloggers

Join the Yardbarker Network for more promotion, traffic, and money.

Company Info

Help

What is Yardbarker?

Yardbarker is the largest network of sports blogs and pro athlete blogs on the web. This site is the hub of the Yardbarker Network, where our editors and algorithms curate the best sports content from our network and beyond.