Sports & Politics Intersect: NBA power players continue to speak against Trump
Front Five: The top stories that shaped both sports & politics this week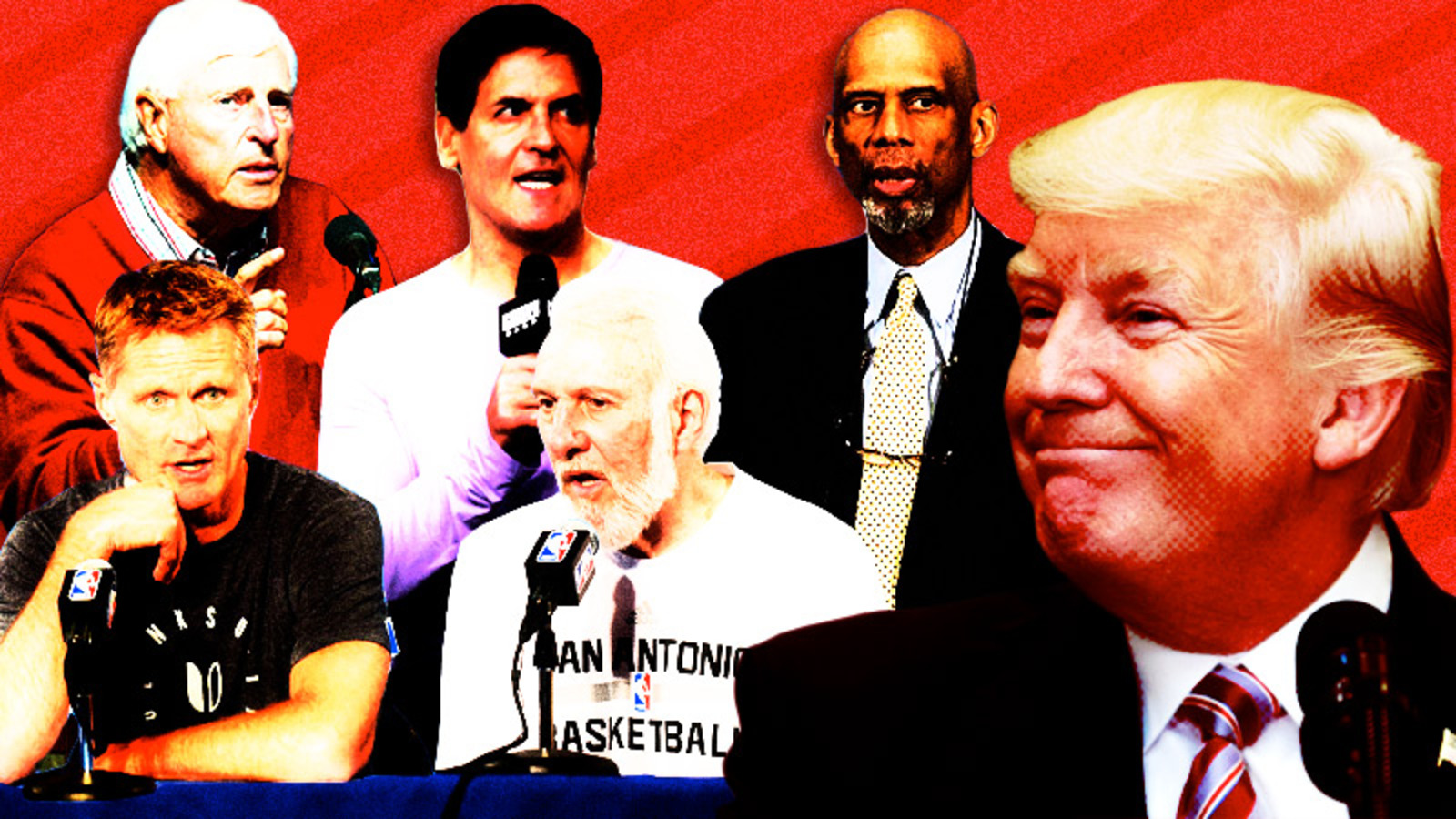 Yardbarker Illustration/Getty Images
"To this day, I feel like there's a cloud, a pall over the whole country in a paranoid, surreal sort of way." - San Antonio Spurs head coach Gregg Popovich
While May is generally the time for playoff basketball talk, coaches and owners alike did not hold back their opinions on President Donald Trump this week. Spurs coach Gregg Popovich again went in on the president's "disingenuous, cynical" behavior while Warriors coach Steve Kerr called Trump a "blowhard" who "couldn't be more ill-suited to be president." The sentiment was shared by Dallas Mavericks owner Mark Cuban who said Trump is "just an idiot."
But while current basketball power players are pushing against the presidency, long time Trump supporter Bob Knight said Trump was right to fire FBI Director James Comey, stating "It seems to me the office of the president of the United States is responsible to have the best people possible in all jobs."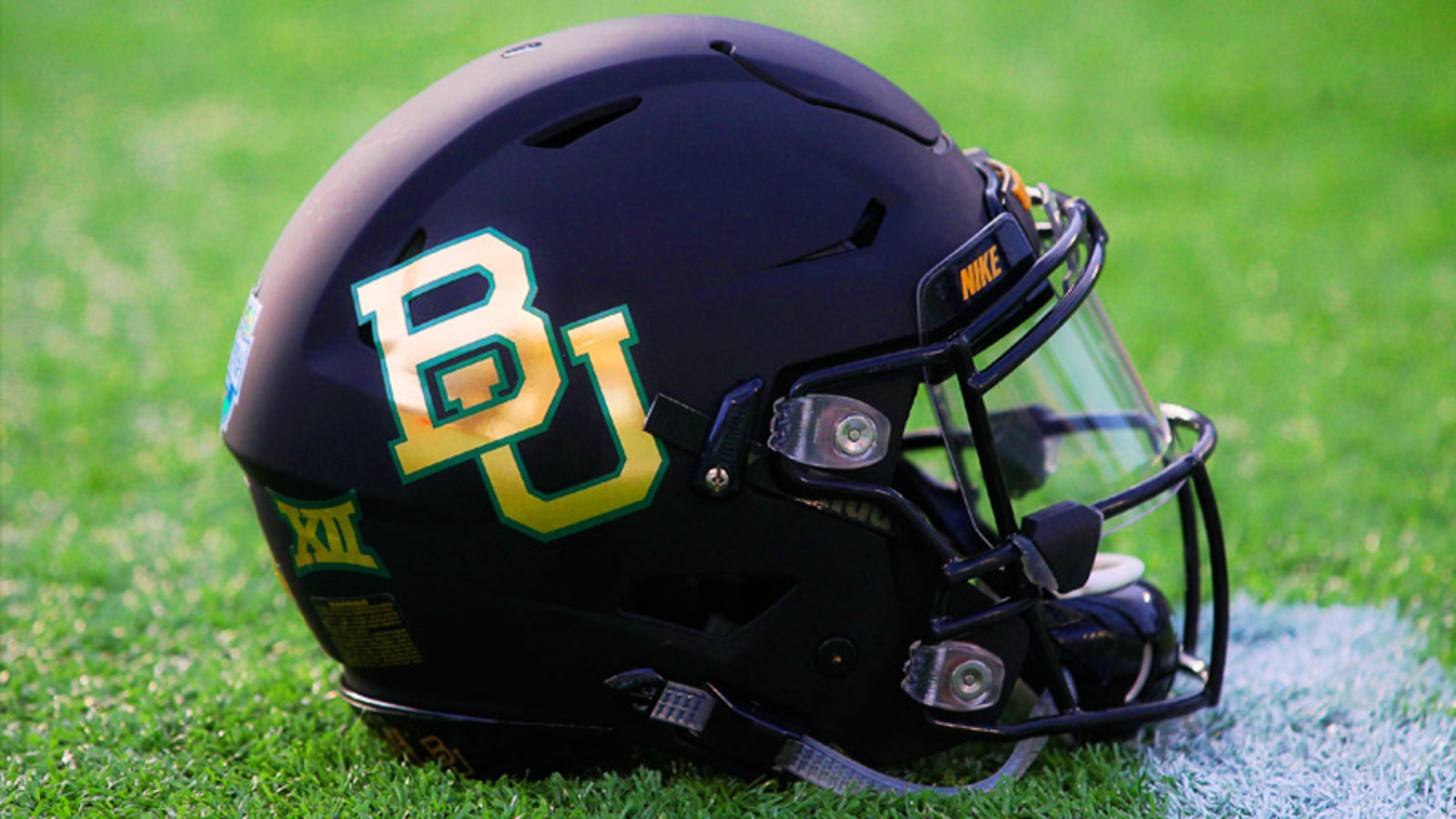 Mark LoMoglio/Icon Sportswire/Corbis via Getty Images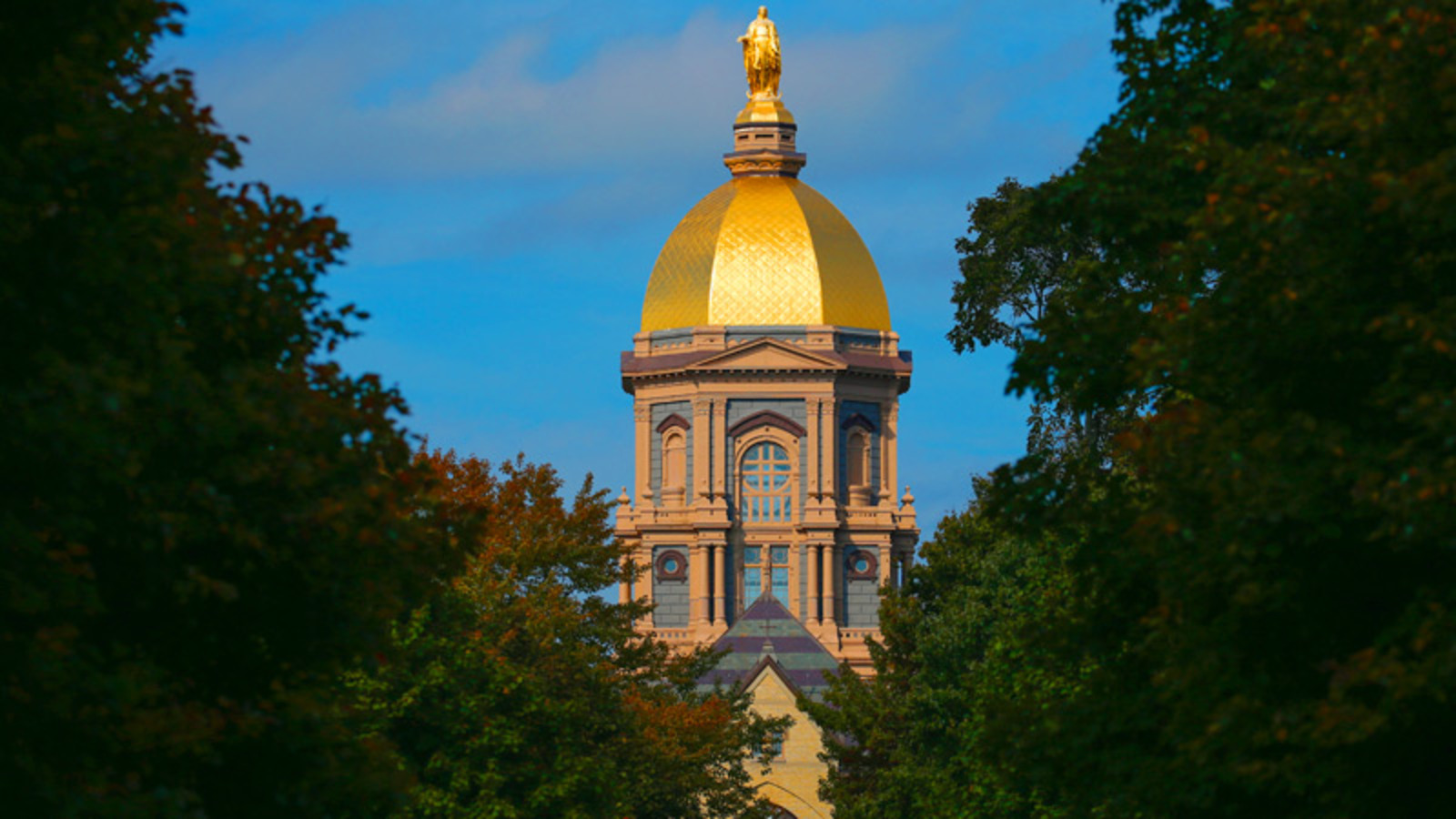 Michael Hickey/Getty Images
"I do not see a downside. The need for change is so incredibly powerful that it's hard for me to imagine that frankly any of our institutions have made all the progress that any of us would like to make."  - Jay Lemons, President, Susquehanna University
In the seven months since the NCAA announced its "Pledge and Commitment to Promoting Diversity and Gender Equity in Intercollegiate Athletics," nearly thirty percent of the 1,200 member schools still have not signed the voluntary agreement. Notable powerhouses Notre Dame and Boston College have declined to sign, citing their own policies which they believe are stronger than the NCAA's pledge, although officials in South Bend concede they are not as diverse as they aim to be yet. Currently, university athletic directors are overwhelmingly white men by nearly a three-to-one ratio.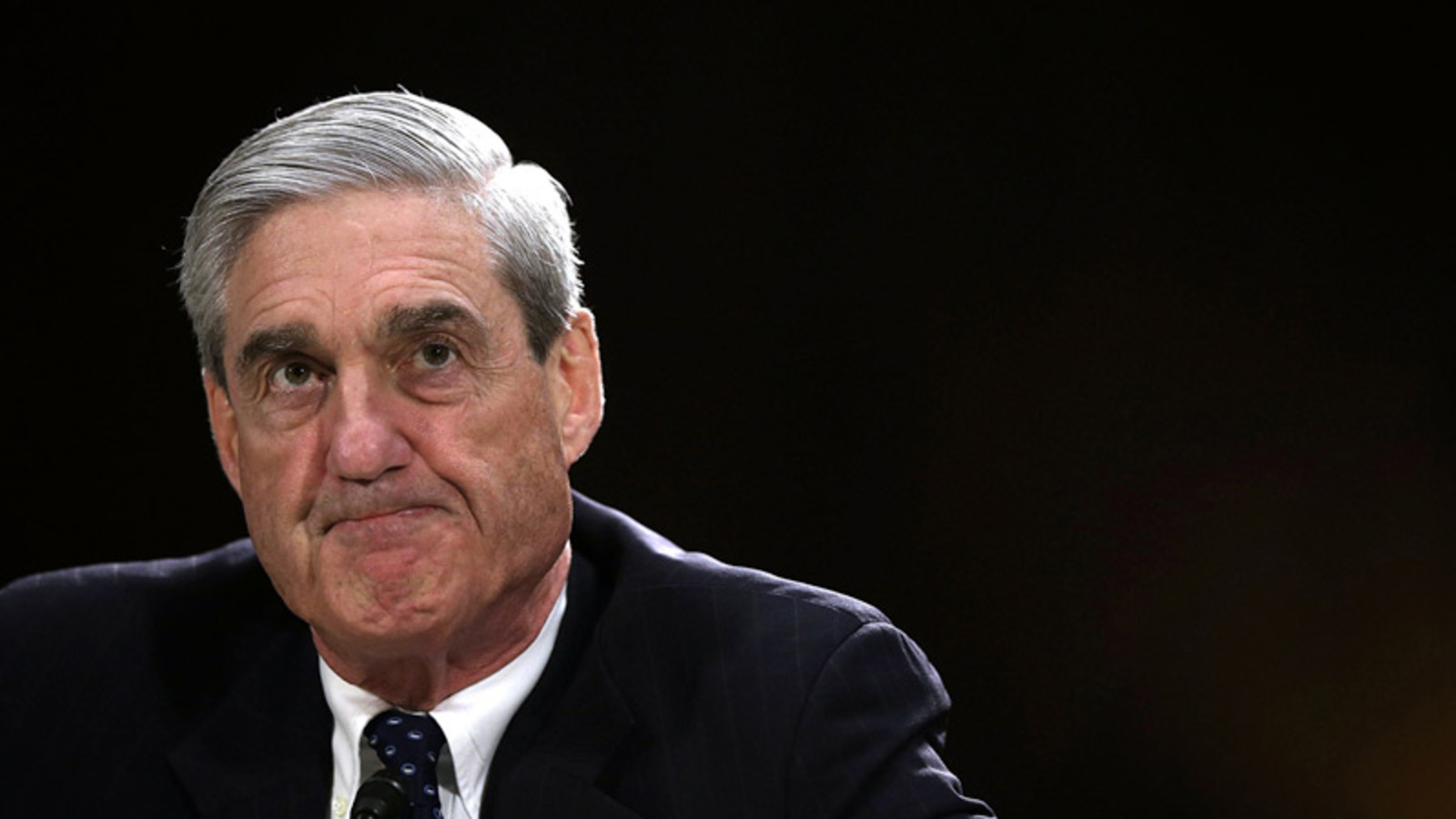 Alex Wong/Getty Images
"Mueller saved Rog Goodell's behind with his independent investigation of whether Goodell tried to cover up Ray Rice video. An institutionalist." - Dave Zirin, editor, The Nation
Department of Justice's appointment of Robert Mueller as special counsel to investigate potential ties between the Trump administration members and Russia was generally hailed as a welcome apolitical outsider on both sides of the aisle, having served under both Republican and Democrat presidents – as long as that aisle did not include football fans. Mueller is known in football circles as the outside investigator brought in during one of the NFL's biggest crises, the Ray Rice domestic abuse scandal, and came to the conclusion the league and commissioner Roger Goodell had not in fact seen the infamous elevator video before it was leaked to the press.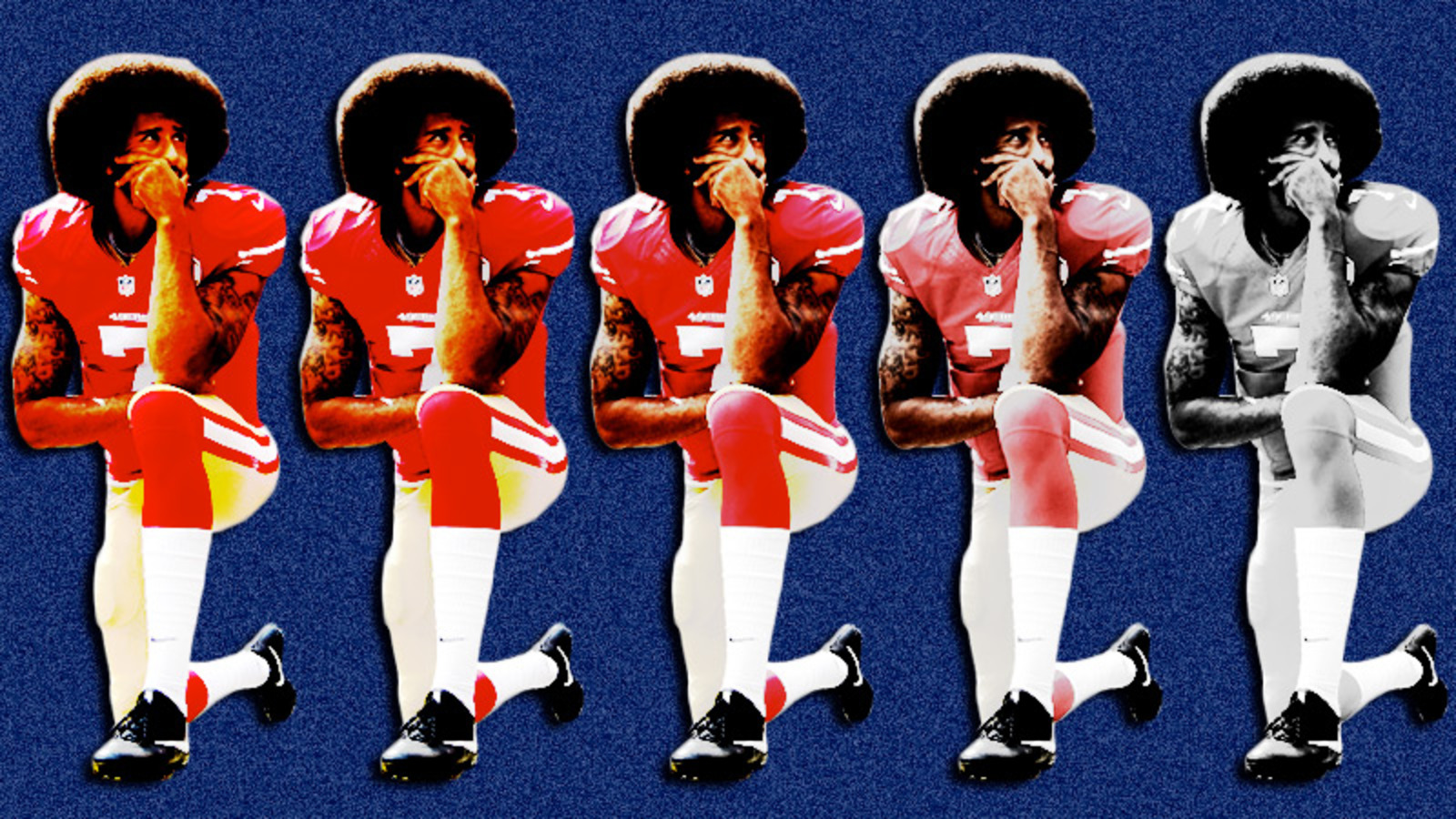 Yardbarker Illustration/Getty Images
"I think a person that's dedicating their life to creating change, why wouldn't you want that type of leadership in your locker room?" - Seattle Seahawks defensive end Michael Bennett
As training camp nears and NFL teams continue to round out their rosters, Seattle Seahawks head coach Pete Carroll said the team is considering Colin Kaepernick for a spot on their roster playing backup to starting quarterback Russell Wilson. While critics say any sort of morale stand on accepting Kaepernick on squad should no longer be hailed as progressive or enlightened, news of quarterback potentially joining the club was greeted as a positive by current players. Kaepernick for his part is keeping a low profile – aside of recently handing his out suits to recent paroles to help with job interviews –  and is said to be working out as if he were still a starter. 
It was announced earlier this week that the National Museum of African American History will display items donated from Kaepernick's days with the San Francisco 49ers citing the national conversation about race the quarterback incited last season. 
For the record books: This week in sports politics history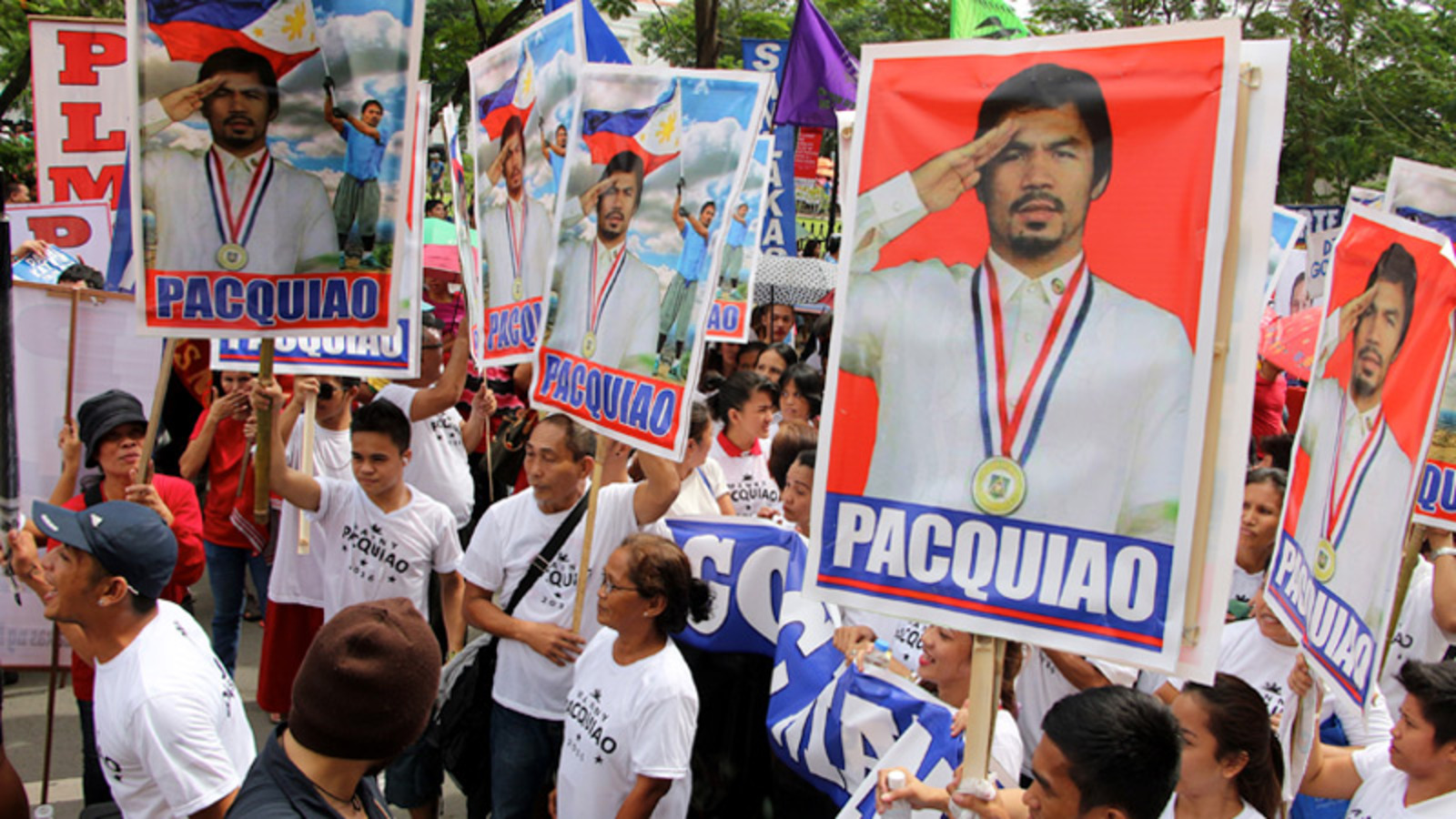 Gregorio B. Dantes Jr./Pacific Press/LightRocket via Getty Images
PLAYERS:
Gregg Popovich
,
Donald Trump
,
Steve Kerr
,
Mark Cuban
,
Pete Carroll
,
Colin Kaepernick
,
Ray Rice
,
Roger Goodell
,
Derek Jeter
,
Evander Holyfield
,
Manny Pacquiao
,
Bob Arum
,
George W Bush
TEAMS:
San Antonio Spurs
,
Golden State Warriors
,
Dallas Mavericks
,
Seattle Seahawks
,
San Francisco 49ers
,
New York Yankees
,
Miami Marlins
,
Texas Rangers
,
Boston Red Sox
,
Atlanta Braves
,
New York Mets
MORE FROM YARDBARKER
All Sports News

Delivered to your inbox

You'll also receive Yardbarker's daily Top 10, featuring the best sports stories from around the web. Customize your newsletter to get articles on your favorite sports and teams. And the best part? It's free!