Ted Leonsis continues to blog about sticking together and not making changes. Sometimes I see his blog posts as a slap to the fan, like we don't know what the real problem with the organization is — the General Manager Ernie Grunfeld. The media knows it, the bloggers know it, and most importantly the fans know it. The only person at this time who doesn't seem to know what needs to be done is unfortunately the man calling the shots. Here are links from around the internet in regards to the Grunfeld situation. Some of these are more recent, and some are from around the time it was announced the Wizards extended Grunfeld. Some are even older than that. Save the Wizards future Ted, Fire Ernie Grunfeld:   First, a couple pieces from us.: - This Wizards season is on Ted Leonsis - 3 Step Program to fixing the Wizard: Step 1, fire Ernie Grunfeld - Top 10 Ernie Grunfeld Mistakes Lakers firing Mike Brown demonstrates how NOT serious the Wizards are. [Broom On The Warpath] Grunfeld escapes being fired, again. [Sporting News] Fire Ernie shirts (from 2009….2009!!). [DC Sports Bog] In keeping Ernie Grunfeld, the Wizards pass on an opportunity to start fresh. [Bullets Forever] Ernie Grunfeld should have been next after Flip Saunders fired. [Washington Post] Jay Glassie gives up on the Wizards after Grunfeld is extended. A great read that will get your fired up. The Last Straw: [Jay Glassie] The Wizards organization described as miserable, pathetic, and uh yeah miserable. [Yahoo] 5 Things the Wizards Must Do: Step 1 – Fire Ernie Grunfeld. [Flaim's Forum] Grunfeld keeps his job….for some reason. [Krem's Sports] Fire Ernie on twitter. [#FireErnie] Ernie needs to be fired (VIDEO). [YouTube] 9 Page Countdown to the firing of Ernie Grunfeld thread. [RealGM] Re-signing Ernie Grunfeld has doomed the near future. Mayans? [Bleacher Report] Fire Ernie Campaign. [Our Forums] The People Have Spoken. **If you have more Fire Ernie Propaganda, please share in the comments section
Original Story:
http://blogsohardsports.com/wizards-2...
MORE FROM YARDBARKER
Wizards News

Delivered to your inbox

You'll also receive Yardbarker's daily Top 10, featuring the best sports stories from around the web. Customize your newsletter to get articles on your favorite sports and teams. And the best part? It's free!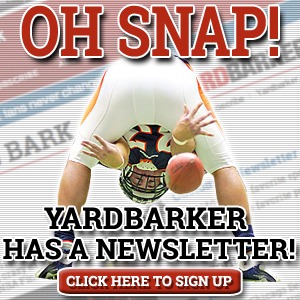 Latest Rumors
Best of Yardbarker

Today's Best Stuff

For Bloggers

Join the Yardbarker Network for more promotion, traffic, and money.

Company Info

Help

What is Yardbarker?

Yardbarker is the largest network of sports blogs and pro athlete blogs on the web. This site is the hub of the Yardbarker Network, where our editors and algorithms curate the best sports content from our network and beyond.