Olympia Development is expected to have a meeting this Thursday with the Detroit Planning Commission to hash out more details on the ground breaking of the new Red Wings Arena. Construction of the $450-million arena is expected to create roughly 1000 jobs. The Illitches made a statement in regards to the arena: Ilitch Holdings Inc. chairman Mike Ilitch said in a statement that it's...
Sunday marked a big day for Mike Ilitch and his business and sports conglomerate when the plans for the new Red Wings arena/district were made public. The $650M dollar projected project (which will be financed by roughly 60-percent of public dollars) will sit in the Cass Corridor district of Detroit stretching all the way up to the FOX Town area through Comerica Park onto Brush Street...
DETROIT -- There will be a couple of very important empty seats Thursday night when the Red Wings retire Nick Lidstrom's No. 5 jersey in a special ceremony. Owners Mike and Marian Ilitch are unable to attend. In a statement, Mike Ilitch said: "While Marian and I would love to be there, we won't be at tomorrow's jersey retirement for Nick Lidstrom. This past year...
from Christopher Botta of SportsBusiness Journal, At age 84, Ilitch is as emotionally and financially vested in his teams as ever, but he has begun to maintain a lower profile. He rarely gives interviews these days, and some of his children have assumed part of the leadership responsibilities of the teams. But on a recent morning in Boca Raton, Fla., Ilitch and his wife, Marian...
from SportsBusiness Journal, Easily the most diverse group in the five years of the honor highlights this year's class of The Champions: Pioneers & Innovators in Sports Business. The award recognizes the architects and builders of sports, and the 2014 class brings together six honorees who have done that in all corners of the industry and with very different roads in getting...
On New Year's Day, more than 100,000 people are expected to gather at America's largest football stadium to watch a hockey game. It will be a spectacle, because of the setting (Michigan Stadium), the ancient rivals (the Detroit Red Wings and Toronto Maple Leafs), the prospect of a world-record crowd, the sheer curiosity in the sports version of a hey-wouldn't-this-be...
Chris Ilitch says progress is being made on plans to build a new arena for the Detroit Red Wings. The president and CEO of Ilitch Holdings declined to make any predictions about the next steps. The son of Red Wings owner Mike Ilitch spoke to The Associated Press after Thursday's Detroit Economic Club meeting. Michigan lawmakers approved a measure allowing tax dollars collected...
Red Wings fans rejoice! HOCKEYTOWN is open for business! After a 113 day labor dispute that locked out hockey for Red Wing and NHL fans alike the sport returns to the motor city. This news also comes in light of plans revealed a month ago on the possible new home for the Detroit Red Wings which could certainly attract a new and even broader fan base. But first lets take a look at...
from Paul Egan of the Detroit Free Press, Officials from Mike Ilitch's Olympia Development Company are today outlining to state lawmakers plans for a $650 milllion-dollar mixed use development in downtown, anchored by a "new, state of the art, multi-purpose events center." Eric Larson, non-executive president of Olympia Development, told the Senate Government...
Mike Ilitch decided on a whim to add 214 million to the Detroit Tigers payroll this week. He just went out and signed Prince Fielder, saying he goes by instincts. Once they heard the news, the natural instinct of baseballs have-nots might have been to barf. While Ilitch is doling out hundreds of millions to one guy, other teams have to scrape and scratch to increase their revenue...
MORE STORIES >>
All Sports News

Delivered to your inbox

You'll also receive Yardbarker's daily Top 10, featuring the best sports stories from around the web. Customize your newsletter to get articles on your favorite sports and teams. And the best part? It's free!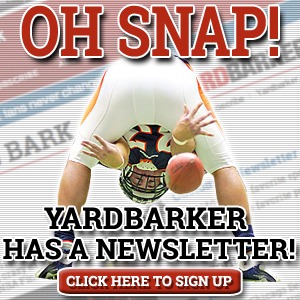 THE HOT 10: Who's Trending