1979: Paul Splittorff pitched a gem, outdoing Dennis Martinez in a pitchers' duel as the Royals got by the Orioles 4-2 at Memorial Stadium in Baltimore.Splittorff worked a complete game, holding the first-place Orioles to just four hits and two walks. The tall lefty struck out three as he earned his 12th win of the season. Martinez was very nearly as good, as he also pitched a...
As a Royals fan, I loved listening to Paul Splittorff. Heck, as a College basketball fan I loved listening to Paul Splittorff. Being that I am still fairly young, I didn't get to enjoy Paul Splittorff as long as I would've liked to, but all good things must come to an end. On this date, May 25, in 2011, Paul Splittorff lost his battle with oral cancer, and passed away. I'm...
KANSAS CITY, Mo. -- Denny and Fred. Fred and Denny. For 25 years, the radio announcing team of Fred White and Denny Matthews simply became synonymous with Royals baseball in the heartland. But now the heartland mourns the passing of half that team upon the news that Fred White, 76, died Wednesday due to complications from melanoma -- the same type of cancer that took the life...
In 1983, the late Paul Splittorff led the Kansas City Royals pitching staff in strikeouts. Through the first half of 2012, three relievers have exceeded his total for that entire season: Player Year IP PA K Aroldis Chapman 2012 ...
KANSAS CITY, Mo. Paul Splittorff worked just about every Father's Day, a streak that put Cal Ripken to shame. If it happened to fall during a Royals home stand, "Splitt" liked to round up the family, take them to church, then circle back to the park. "I'll miss his grilling," recalls Jennifer Splittorff, the eldest daughter of the late Kansas City Royals...
MORE STORIES >>
All Sports News

Delivered to your inbox

You'll also receive Yardbarker's daily Top 10, featuring the best sports stories from around the web. Customize your newsletter to get articles on your favorite sports and teams. And the best part? It's free!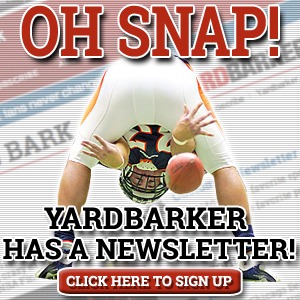 THE HOT 10: Who's Trending