10 things to expect on Selection Sunday
Selection Sunday is almost here! Schools across the country will find out not only if they got into the NCAA Tournament, but which teams they will play and where. Pundits around the land will break down each matchup and quarrel over seeding and snubs. Fans will be online printing brackets and starting their debates over who will win the national championship.

With Selection Sunday less than a week away, let's look at what we can expect when the Selection Committee unveils its bracket.
The top seeds will be Kansas, Villanova, Gonzaga and North Carolina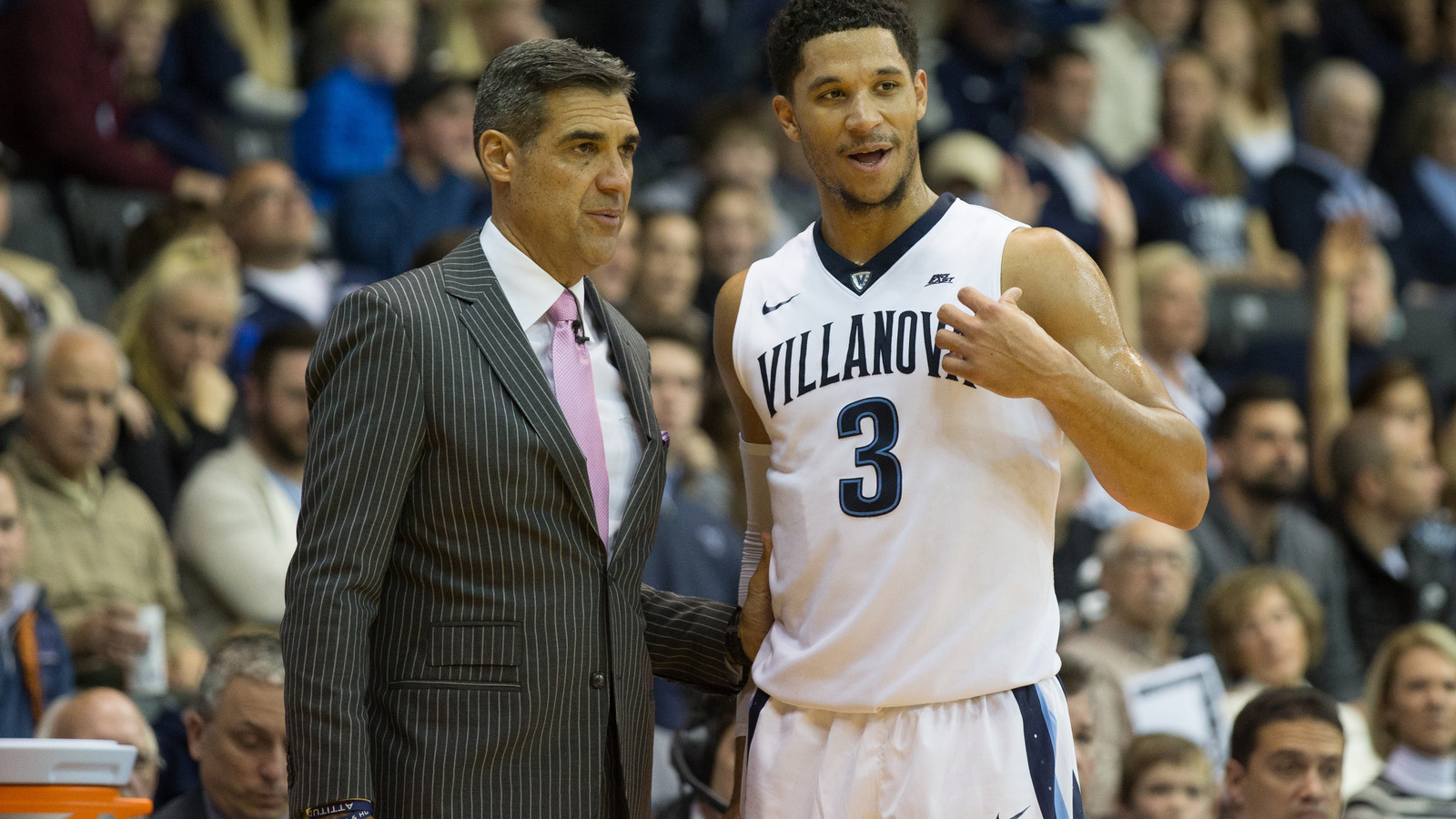 Coach Jay Wright and star Josh Hart hope to defend Villanova's 2016 title.
Bill Streicher/USA TODAY Sports
Typically, the top seeds are open for debate heading into the conference tournament week. However, this year that doesn't seem to be the case. Kansas and Villanova seem like locks to get on the top line no matter what happens this week. North Carolina, by virtue of winning the brutal ACC regular-season title by two games, seems to have a hold on one of those top seeds as well and probably just needs to win a game or two in the conference tournament to keep it. Gonzaga would need to win the WCC Tournament to keep its spot. If the Bulldogs don't, or if the Tar Heels implode, who could step into that spot?
The Pac-12 Tournament champion would most likely have a case. There are UCLA, Oregon and Arizona in range to take that spot and could do so with a convincing conference crown. Teams like Louisville, Baylor or even Kentucky could make a case if they bowl through their conference tournaments and win them. That's most likely the short list that could make it in.
The ACC will lead the way with 10 teams in the tournament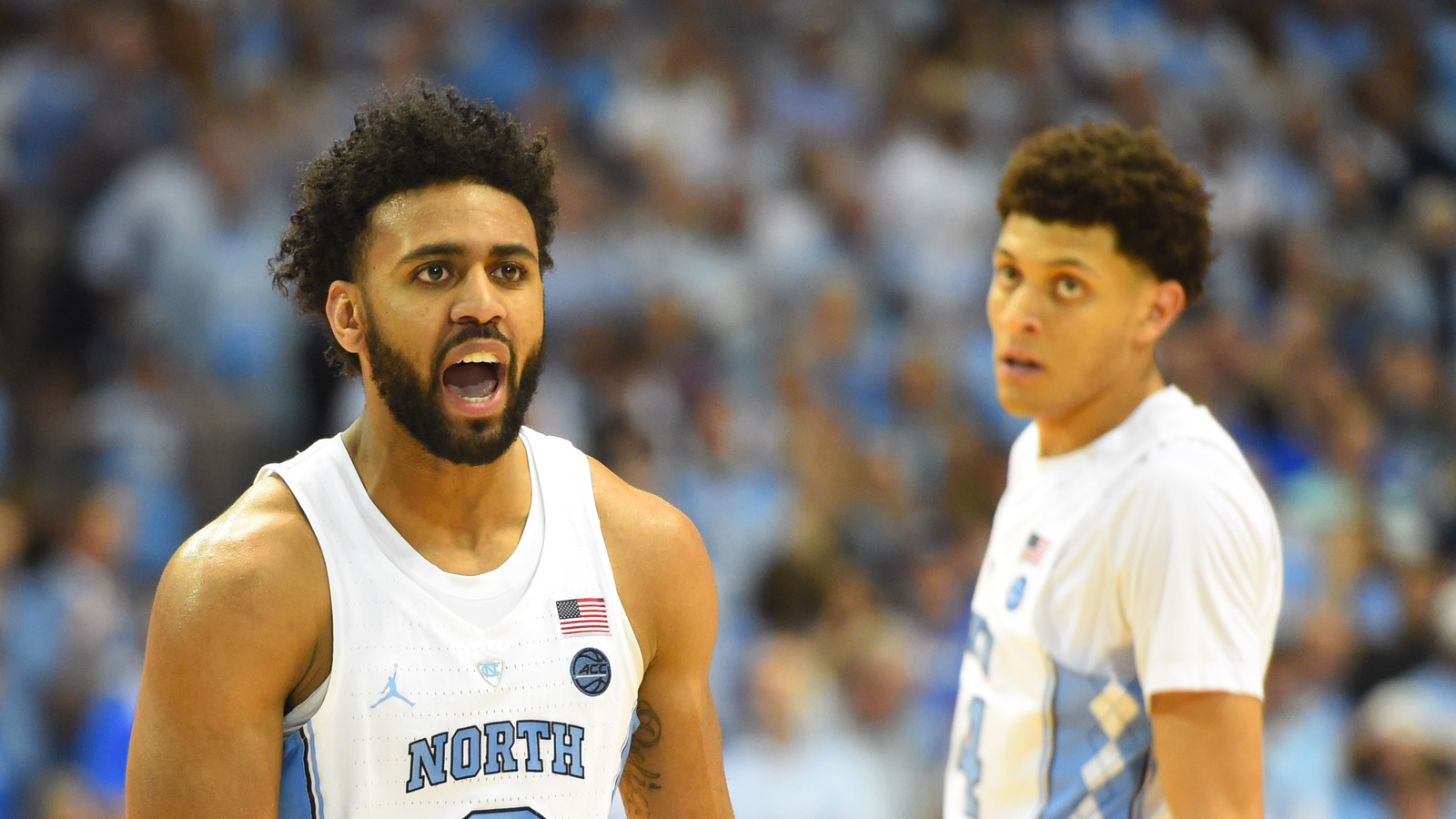 Joel Berry II and Justin Jackson helped North Carolina win the ACC regular-season crown.
Bob Donnan/USA TODAY Sports
North Carolina, Louisville, Florida State, Duke, Notre Dame, Virginia, Virginia Tech and Miami should be locks. Syracuse looks to be on the right side of the bubble to get in while Wake Forest is smack dab on the fence and will need to beat Boston College if it wants a chance at the big dance. Georgia Tech will just miss out unless it makes a deep run in the ACC Tournament. Still, the ACC will fall short of the Big East's record of 11 teams in the 2011 tournament.
The Pac-12 will be undervalued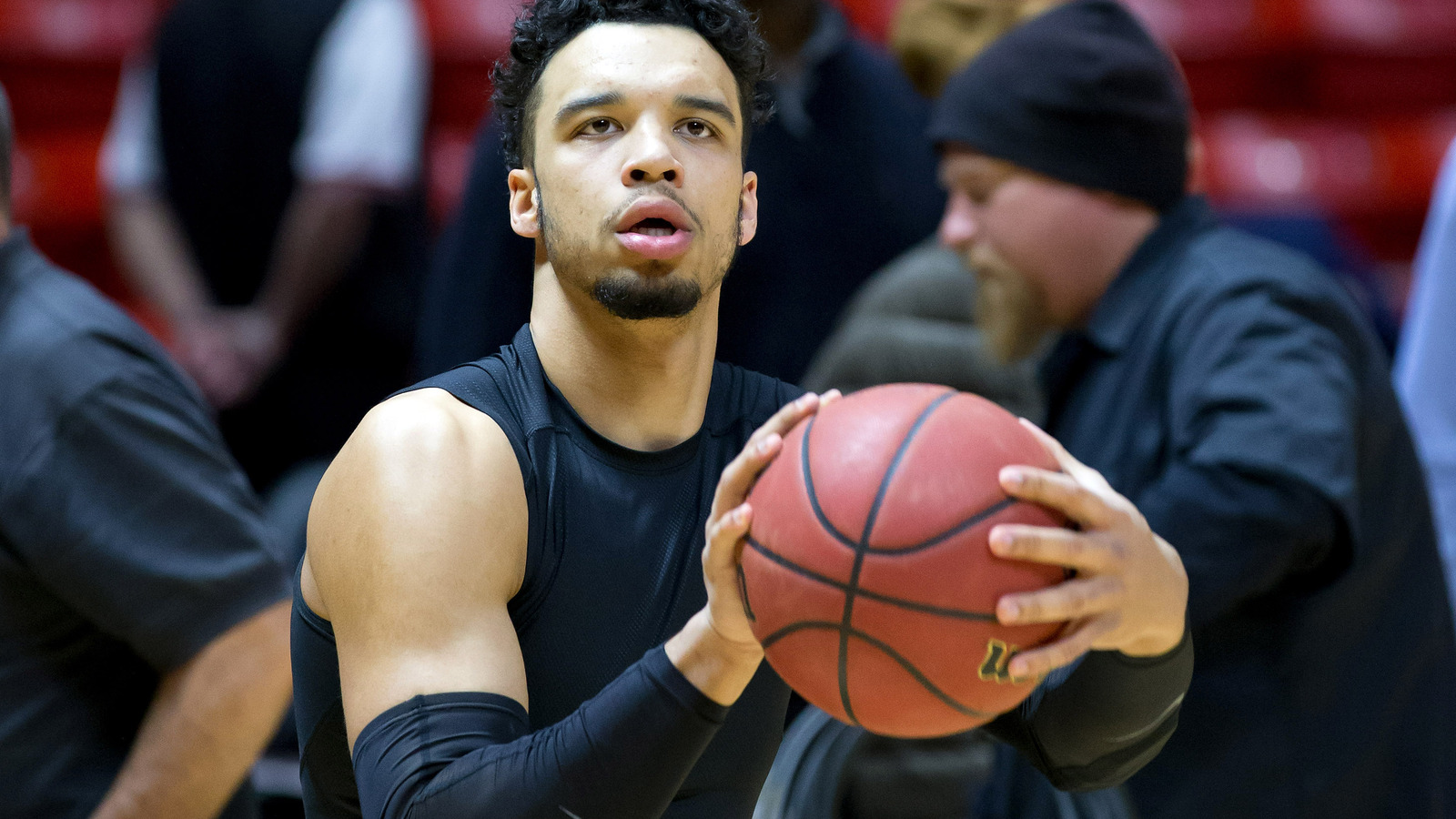 Oregon Ducks forward Dillon Brooks has the team in line for a good NCAA Tournament seed.
Russ Isabella/USA TODAY Sports
There has been a trend of late that the Pac-12 isn't viewed that favorably by the selection committee, and there may be some solid reasoning why. The Pac-12 hasn't won an NCAA Tournament since Arizona did so in 1997. The "conference of champions" has only produced two NCAA Tournament champions in the last 40 years. The league hasn't even had a team get to the Final Four since UCLA ended its three-year run in 2008 and the conference was named the Pac-10.
Last season, all seven Pac-12 teams that made the NCAA Tournament lost to teams seeded lower than them (five of the seven schools didn't even make it out of the first round). In 2012, the Pac-12 got just two teams in the tournament, and the regular-season champion, Washington, wasn't one of them. It seems as if the selection committee just doesn't have faith in the league.
Arizona, UCLA and Oregon are legit contenders to break the Final Four and championship funk, but none are getting that No. 1 seed love right now. USC and California look to get in as well, though the apparent perception of the Pac-12 in the committee's eyes could keep them out of the dance.
The Big Ten will be poorly seeded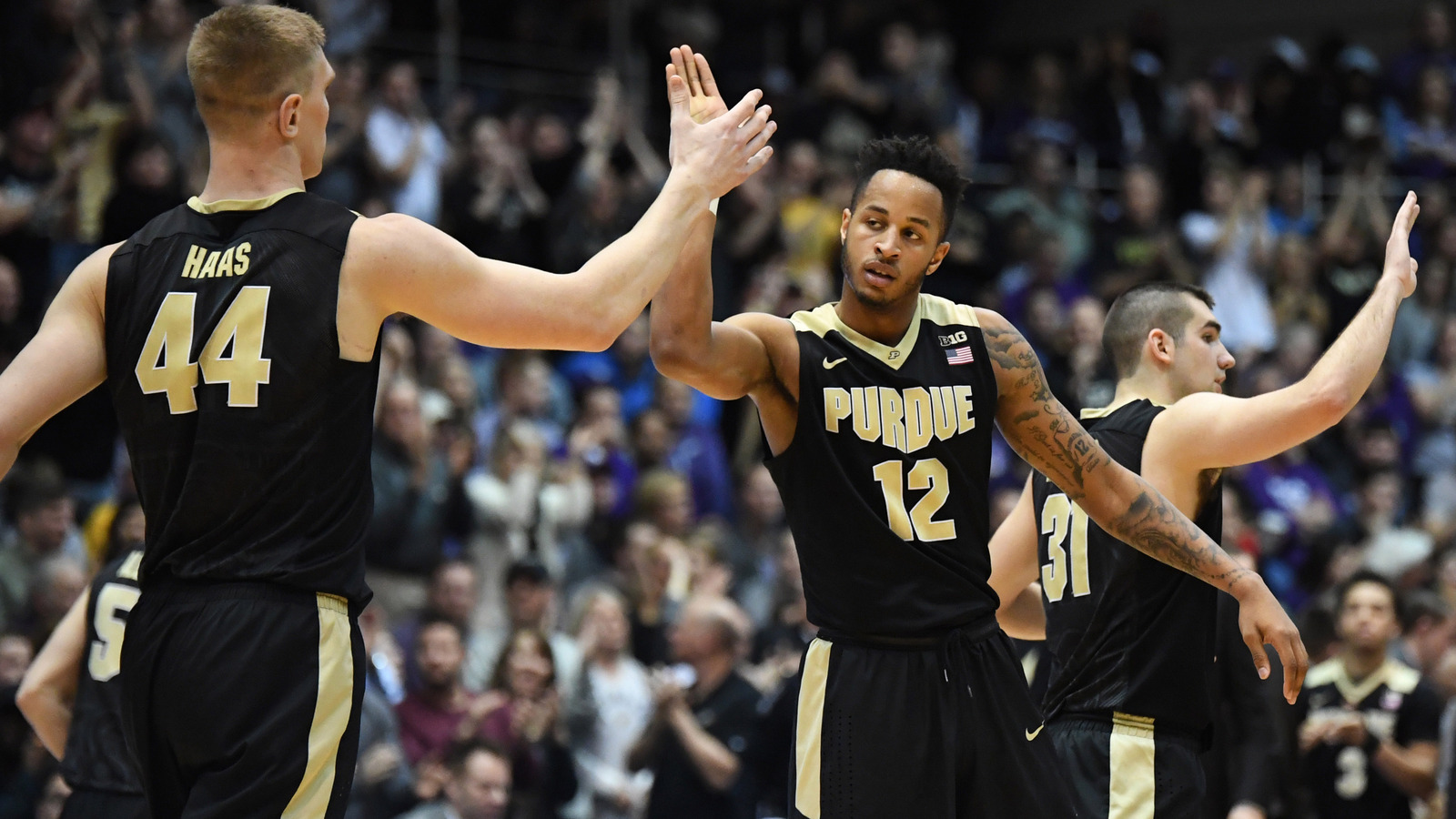 The Purdue Boilermakers paced the Big Ten this season.
Patrick Gorski/USA TODAY Sports
At least the Pac-12 should have some No. 2 or No. 3 seeds in the mix. The Big Ten's best seeding will probably be a No. 4 if Purdue wins the conference tournament, and neither of those things are a given. When the selection committee put out its pre-bracket bracket a few weeks ago showcasing the top four seeds of each region, there wasn't a Big Ten team on the list. On Sunday, that could still be the case.
There will be six or seven Big Ten teams that will make the tournament so the league will be well-represented. Purdue, Wisconsin, Minnesota, Maryland, Northwestern, Michigan and Michigan State will all get in, and they will all most likely lie in that No. 5 to No. 10 seeding range. Iowa and Illinois are barely clinging to the bubble. One of them will probably win the Big Ten Conference Tournament. None of them may get to play in the Midwestern pod cities of Milwaukee or Indianapolis.
Northwestern will make its first NCAA Tournament appearance ever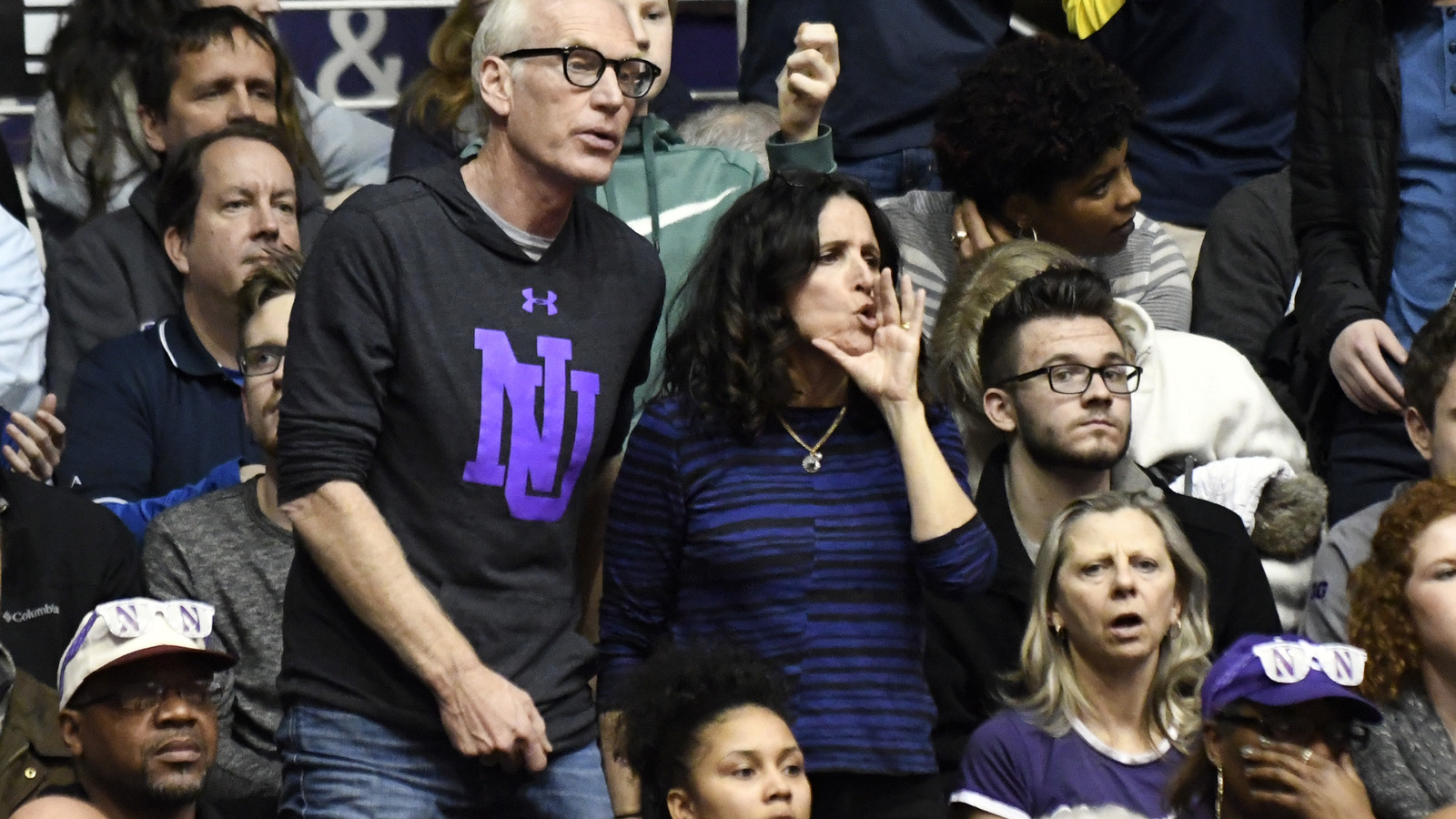 Mar 1, 2017; Evanston, IL, USA; Movie actors Brad Hall and Julia Louis-Dreyfus (center) watch the game between the Northwestern Wildcats and the Michigan Wolverines during the second half at Welsh-Ryan Arena. Their son Charlie Hall plays for Northwestern. Northwestern won 67-65.
David Banks/USA TODAY Sports
It's amazing that a member of one of the power conferences has gone this long without making the big dance. Look at the lowest number for the other five power leagues: Pac-12 (Washington State - 6), SEC (Ole Miss, Auburn - 8), Big 12 (TCU - 7), ACC (Virginia Tech, Miami - 8) and Big East (Seton Hall - 10).
Miami and Virginia are pretty much assured to get their ninth bids while Seton Hall looks good for its 11th. TCU is fighting to get in once again. Still, their histories are magical compared to Northwestern's, and the Wildcats could become the darlings of the tournament.
The mid-majors will have a tough time getting in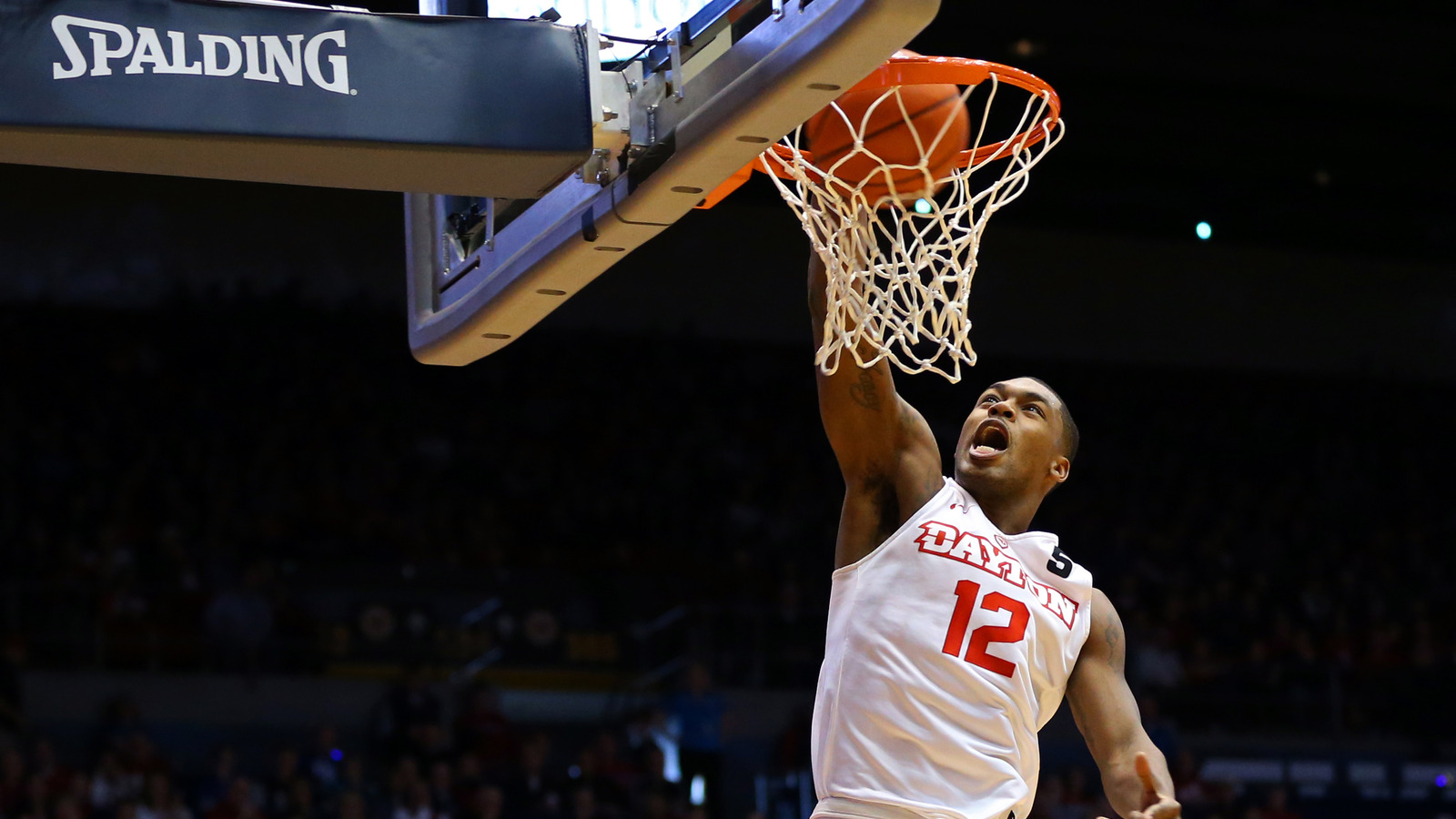 Feb 4, 2017; Dayton, OH, USA; Dayton Flyers guard Trey Landers (12) dunks the ball against the Duquesne Dukes in the second half at the University of Dayton Arena. The Flyers won 90-53.
Aaron Doster/USA TODAY Sports
There are 36 at-large bids up for grabs for this tournament, and the six power conferences (ACC, Big 12, Big East, Big Ten, Pac-12, SEC) will eat up 31 or 32 of them. That takes into account Gonzaga or Saint Mary's winning the WCC title, Cincinnati or SMU winning the American title, and VCU or Dayton winning the Atlantic 10. Wichita State won the Missouri Valley Conference title, but Illinois State could still snag an at-large bid. The other 22 conferences are strictly one-bid leagues.
This is kind of a departure of the norm but shows how soft the bubble is this year. A team like Vanderbilt (who is currently 17-14) would have no shot to get into the tournament in a typical season, but since the mid-majors — or even second-tier leagues like the Mountain West or Colonial — are just not filled with at-large worthy teams, this could be a different kind of bracket.
The selection committee's early preview of the bracket could be foreshadowing
Frank Mason III and Kansas look primed for a No. 1 seed in the NCAA Tournament.
Rob Ferguson/USA TODAY Sports
For the first time, on Feb. 11, the committee released what the top 16 seeds would look like if the season ended right then. While it was a neat peek into what the committee was thinking, it really had no real bearing on what we will see on Sunday.
Except that it will. It is a strong possibility that the 16 teams we saw that day will be the exact top 16 teams on Sunday. Oh sure, the seedings will be moved around a bit, but the same schools will most likely land on the Nos. 1, 2, 3 or 4 line. A lot will depend on what happens this week in the conference tournaments, and a team like Purdue, SMU, Cincinnati, Notre Dame or Wisconsin could make a leap to a top-four seed. But those 16 teams look pretty strong.
Home sweet home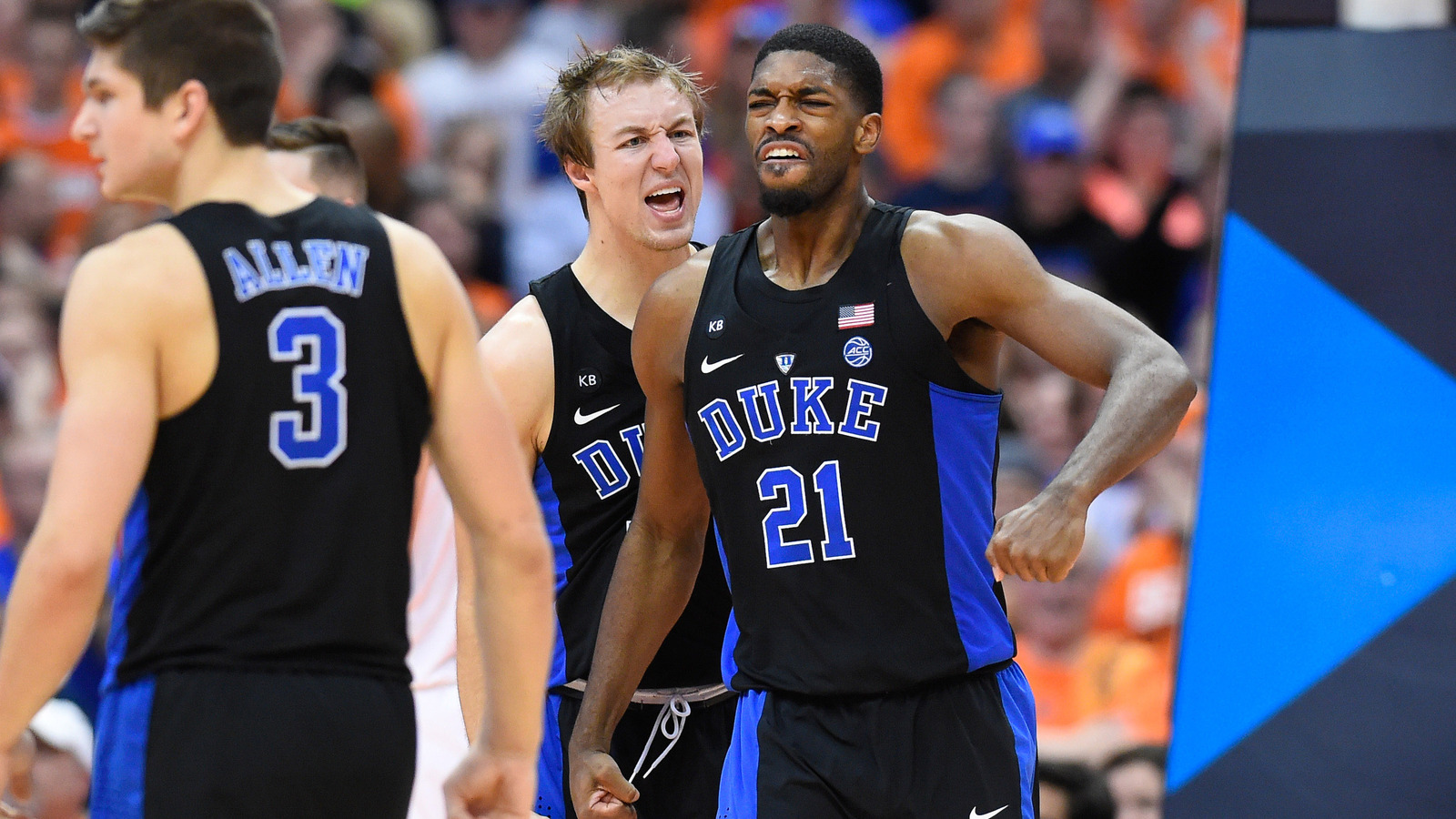 Duke should expect lots of fan support with potential NCAA Tournament games close to home.
Rich Barnes/USA TODAY Sports
There will be a lot of happy fan bases this tournament as several schools will be playing very close to home. Kansas will play the first weekend in Tulsa and should be in the Midwest Region and play the second weekend in Kansas City. North Carolina and Duke may not be able to play in Greensboro this year due to the NCAA moving the pod due to the state of North Carolina's HB2 bill, but Greenville will still see a ton of fans wearing blue there. Florida State (Orlando), Louisville (Indianapolis), Kentucky (Indianapolis), Florida (Orlando), UCLA (Sacramento) and Baylor (Tulsa) could see a huge congregation of their fans at their first-round sites while Villanova (New York) should join Kansas with a huge "home" advantage in the regional finals.
They used to be contenders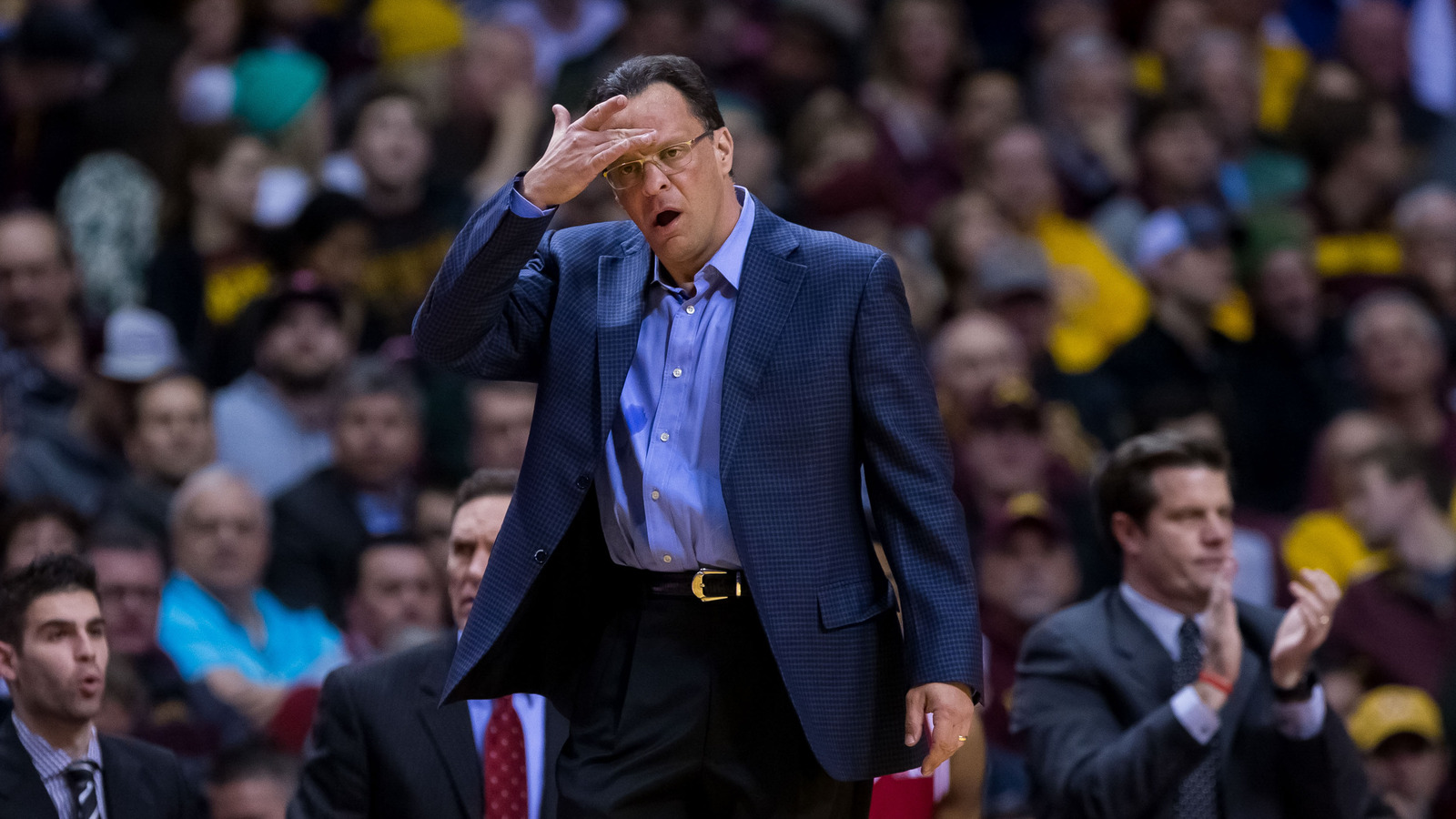 Indiana Hoosiers head coach Tom Crean watched his teams plummet down the rankings this season.
Brad Rempel/USA TODAY Sports
Indiana, UConn, Texas and Rhode Island were all ranked in the Associated Press preseason poll. Most likely all four will miss the NCAA Tournament, though at least Rhode Island is still on the bubble. Indiana was once as high as No. 3 in the AP rankings.
Possible shockers on Selection Sunday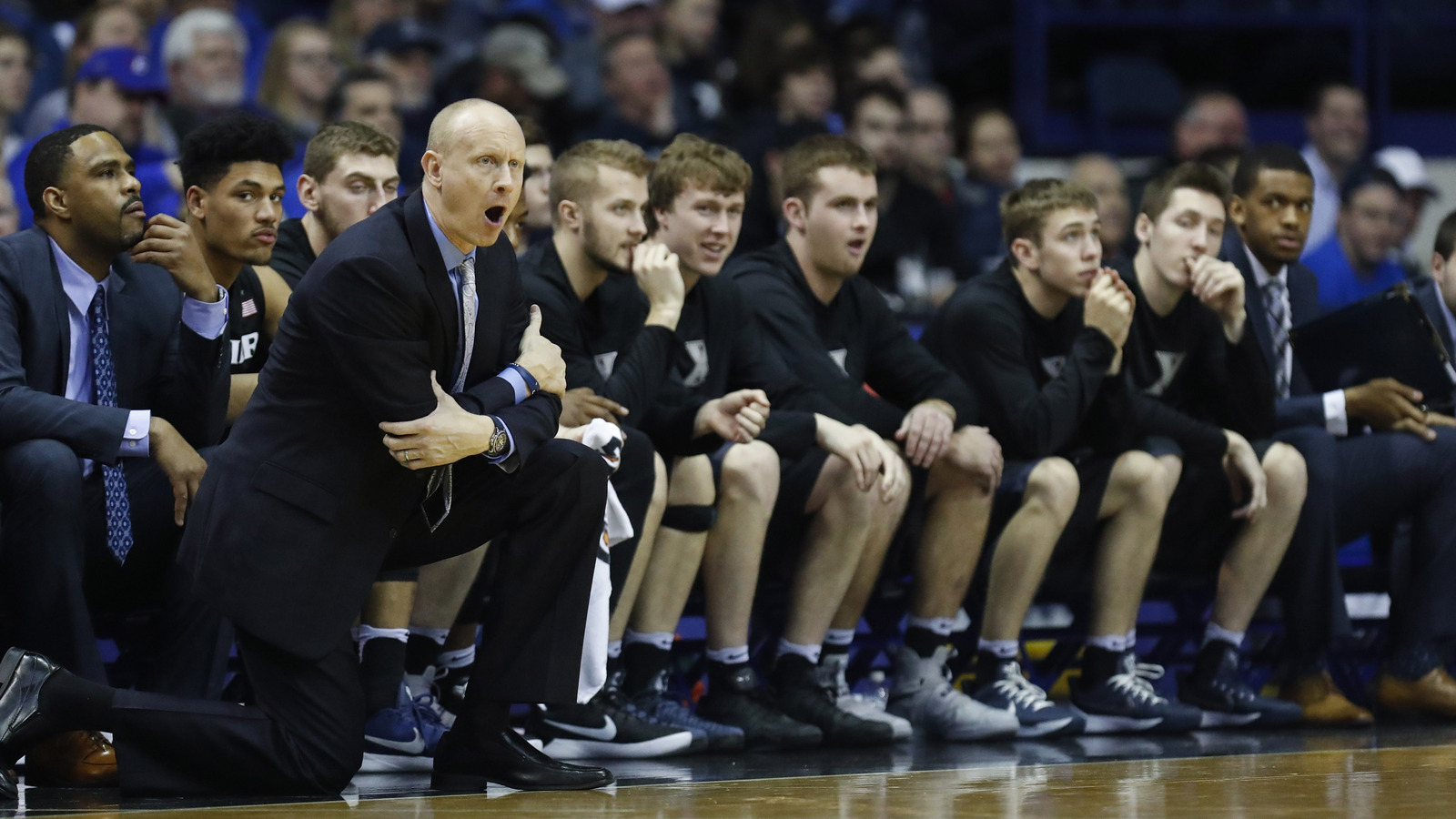 Xavier is squarely on the NCAA Tournament bubble.
Kamil Krzaczynski/USA TODAY Sports
Xavier could be the biggest snub of the tournament. The Musketeers have lost six of their last seven games and will be judged as a team without the injured Edmond Sumner — which is the team that has been losing. They will get DePaul first in the Big East Tournament (the only team they beat in the last three weeks) before getting should they win Butler. What was once a forgone conclusion as a tournament team, a win may be a must for Xavier.
Syracuse is also a team that people are assuming is in when it may not be. Having a winning record in the ACC and that epic win over Duke should be enough, but this is a squad that has lost four of six and will get Miami as its first opponent of the ACC Tournament. Even if the Orange win that, it'll face North Carolina in the quarterfinals. The Orange's RPI would be the worst ever if it does make it as an at-large team (though that number should go up after playing Miami and North Carolina). Just saying!
The final one is Vanderbilt. Yes, the Commodores' strength of schedule is fantastic, but their claim to fame has been beating Florida twice and hanging in with Kentucky twice. And, well, that's about it. Sure, they've had wins over the other SEC possible tournament teams South Carolina and Arkansas (who also beat Vandy), but they failed to beat Dayton, Minnesota, Marquette, Butler or Middle Tennessee and have a 20-point loss to dreadful Missouri a month ago sitting on their resume. They also have 14 losses, which means, by week's end, they could have 15 losses. If they do get past Texas A&M, they will get a third crack at Florida, which means the Gators will get their third crack at them. Would an 18-15 mark get the Commodores in?
Like any major conference bubble team, there are ample opportunities to impress the committee this week. There are also tough games to win, and these teams may need to do so in order to secure a bid.
MORE FROM YARDBARKER:
QUIZ: Name every college basketball team that have won multiple championships
15 different NCAA men's basketball teams have won more than one national championship. How many can you name?
MORE FROM YARDBARKER
College Basketball News

Delivered to your inbox

You'll also receive Yardbarker's daily Top 10, featuring the best sports stories from around the web. Customize your newsletter to get articles on your favorite sports and teams. And the best part? It's free!