Found October 14, 2011 on SCACC Hoops:
ACC Season Previews Boston College |  Clemson | Duke | FSU | Georgia Tech | Maryland | Miami 
UNC | NC State | Virginia | Virginia Tech | Wake Forest Duke Season Preview Record Last Season 32 - 5, 16 - 3 ACC Players Lost Kyle Singler, Nolan Smith, Kyrie Irving New Players Austin Rivers, Alex Murphy, Quinn Cook, Michael Gbinije, Marshall Plumlee  Projected Lineup Seth Curry, Austin Rivers, Andre Dawkins, Ryan Kelly, Miles Plumlee  Schedule Highlights 11/15 vs Michigan St, 11/21 vs Tennessee, 11/29 @ Ohio State, 12/10 vs Washington, 1/28 vs St. John's  Duke Schedule Duke Scouting Report
Projected Statistics (Returning Players Only) Explanation of Statistic Projections   Name Pts Asts Rbds Stls Blks TOs % Correct  Seth Curry 11.3 2.3 2.9 1.0 0.2 2.0 87  Andre Dawkins 10.4 1.7 2.5 0.9 0.2 1.5 85  Mason Plumlee 9.6 1.0 6.9 0.9 1.1 1.8 69  Ryan Kelly 9.1 1.2 4.5 0.7 0.5 1.4 86  Miles Plumlee 6.4 0.6 5.3 0.5 0.8 1.4 70  Josh Hairston 5.2 0.5 3.4 0.5 0.3 1.0 96  Tyler Thornton 4.4 2.0 1.7 0.6 0.1 1.4 94 Things to Watch Tonight, the Blue Devils will have their Countdown to Craziness event at Cameron Indoor Stadium to celebrate the beginning of basketball practice and hopefully a football victory over Florida State. The event is usually a showcase for ESPN to start its all too early coverage of college basketball and only the true gym rats and basketball junkies actually tune into watch a team "practice." But looking beyond the spectacle that is CTC what does 2011-2012 hold for the Blue Devils. The season could very well be expressed by two words and  the title of one mediocre 1980s sitcom: growing pains. While many are expecting this years Blue Devils to be a solid Top 10 team and a dark horse for a Final Four run my feeling is a little less optimistic than that. The Blue Devils have a lot of talent but it is either really young and or totally unproven. And that along with a brutal early schedule, I feel, could lead Duke to actually have a tough year by Duke standards. Now before you shoot the prognosticator I'm not hoping this happens, I'm just calling it like I see it and something tells me this could be a year that approaches the struggles of 2006-07 season that saw the Blue Devils lose 11 games. Now I don't think it will be that bad, but I don't see a Final Four run in this particular group of Blue Devils. For starters too much from last years team is gone. This isn't the first time Duke has to reload most of its offensive weaponry, but the loss of Kyle Singler and Nolan Smith is a huge blow to the Blue Devils both in talent and leadership. Add in the loss of super talented Kyrie Irving and the Blue Devils have to replace a point guard a multi-positional star in Singler and the teams best player in Smith. Junior Seth Curry is expected to step into the point guard role but as Duke's Mike Krzyzewski has said he doesn't play players by position but rather ability. Expect Curry to bring the ball up court and set up the offense but expect him to be  a scorer both shooting the ball and  driving the lane. Back ups to Curry look to be sophomore Tyler Thornton and freshman Quinn Cook. Thornton is more of a distributor and defensive specialist. He isn't going to light the world on fire on offense but showed the ability to knock down a jumper or two from distance. Thornton's biggest asset will come from his defensive intensity and his understanding of what to do when he is on the court and play within himself. Cook is certainly more of a play maker and more athletic than either Curry or Thornton. He despite coming back from a knee injury showed flashes at Oak Hill and in several All-Star events of being electrifying. Cook has a strong ability to get into the lane from where ever and whenever he wanted and looked to be incredibly hard to guard. Cook has a solid handle and a nice shot from beyond the arch as well. The biggest knock on him is probably his defense and that might keep him from getting more playing time as a freshman. The most explosive and anticipated Blue Devil would have to be freshman Austin Rivers who is expected to be the guy from day one. The only problem with that is Rivers still has a lot to learn about playing within a team and not trying to do it all himself. He can score without a doubt. He is very athletic and he can play multiple positions on the perimeter due to his ball handling and athleticism. The problem, much like Cook, is his ability to play defense. Krzyzewski doesn't like defensive liabilities and Rivers can sometimes play out of control which could see him taking a seat beside the Hall of Fame coach for some friendly reminders. If he can figure it out Duke will be all the better for it but expect him to struggle some early, much like North Carolina's Harrison Barnes did last season when he was adjusting to the college game and dealing with the hype. The Blue Devils biggest strength may be on the interior. Miles and Mason Plumlee are expected to potentially start along with a much improved Ryan Kelly. Miles Plumlee will play his final season as a Blue Devil and has, in kind of a surprise, earned a captaincy heading into his senior season. Plumlee came in with great fan fare and while he has been a good player he has not been steady or consistent. He was an early starter in his career only to see his playing time dwindle to nothing  by the end of his freshman season. He seemingly is one of those great practice players who can't always bring it to the games. Duke will absolutely need him to bring his athleticism each and every night out. He doesn't have to be a 20 and 10 type of guy, but he needs to rebound, run the floor, finish and not commit stupid, untimely fouls.  The daysof expecting him to bust out into an unstoppable force aren't realistic anymore and he should focus on what the team needs and what he does well. On the other hand his younger brother Mason will be expected to step up offensively. At Duke's media day, Coach K indicated that Mason Plumlee is "right there" in terms of being ready for a breakout season.  He showed glimpses of it last season but continued to play passively in the paint choosing to shoot fade aways more often than initiating contact to draw fouls.  Of course the problem in that was his foul shooting was horrid. He needs to be more aggressive, like his brother focus on finishing strong around the rim and hopefully his foul shooting will show some improvement over last season sub 50 percent average  from the charity stripe. Miles Plumlee's fellow captain and post mate, Ryan Kelly, may be a key factor in Duke's success this season. Kelly blew up in China showing a smooth stroke and ability to score something that scouts foresaw in the gawky kid from Ravenscroft in Raleigh. He has become a stronger more efficient player and combined with his high basketball IQ this could very well be a break out year for Kelly. Sophomore Josh Hairston, and freshmen Alex Murphy, Michael Gbinije and Marshall Plumlee don't offer much in the line of experience. Hairston is the elder statesman but he may still be a year away from contributing significantly. He is full of energy and has a great attitude but is a bit undersized given his skill set. That doesn't mean he won't see the floor but it wouldn't shock me if his best minutes come early in the season. Murphy could be a surprise player who possesses a versatile athleticism that has drawn comparisons to former Duke greats Kyle Singler (whose number 12 he will wear) and Mike Dunleavy. Those are some big shoes to fill and while he may live up to some of that billing it is unfair to expect it from a freshman. Michael Gbinije is another player who could be an x-factor if he sees the floor. He is deceptively very athletic and a good defender. He still has to learn to play at the college level but could factor in down the line if he learns fast. The last member of the freshman class and the one to make the least impact is the youngest Plumlee, Marshall. While he may very well one day be the best of the Plumlees this year is not that time. He has to get much stronger before his floor time increases beyond mop up minutes and early season cupcake games. Overall Duke has a lot of talent but much of it is unproven or facing new expectations and roles they are not familiar with. Krzyzewski is a master at developing the team around the guys he has and not doubt Duke will be a very good team this season. However, I have a feeling that an elite team may be too much to expect from this squad. That isn't to say they can't be, but based solely on what I've seen and heard I'd expect a Sweet 16 birth to be the upper ceiling of what this team might be capable of unless some younger players really contribute and others exceed expectations.
by Mike Kline via Duke Sports Blog and @DukeBlogMKline
Fantasy Player to Watch Austin Rivers is expected to come in and be a featured scorer right away for the Blue Devils. Rivers' game around the rim will resemble former Duke point guard Jason Williams with his strength and ability to finish through contact. Look for Rivers to get 15 shots a game and average 15-20 points per game in his freshman season. Last Year's Player Statistics Duke Name GP Mins Pts Asts Rbds Stls Blks TOs FG% 3P% FT%  Nolan Smith  37  34.0  20.6  5.1  4.5  1.2  0.1  3.2  45.8  35.0  81.3  Kyle Singler  37  34.8  16.9  1.6  6.8  0.9  0.3  1.9  43.0  32.1  80.6  Seth Curry  37  25.0  9.0  2.0  1.8  1.4  0.1  0.9  42.3  43.5  78.8  Andre Dawkins  37  21.0  8.1  0.6  1.9  0.6  0.1  0.8  48.1  42.7  79.1  Mason Plumlee  37  25.9  7.2  1.5  8.5  0.9  1.7  2.0  58.9  0.0  44.1  Ryan Kelly  37  20.1  6.6  0.8  3.7  0.7  1.4  0.8  51.6  31.9  80.5  Kyrie Irving  11  27.5  17.5  4.3  3.4  1.5  0.5  2.5  52.9  46.2  90.1  Miles Plumlee  37  16.7  4.8  0.4  4.8  0.5  0.5  0.9  52.2  0.0  59.3  Tyler Thornton  34  9.9  1.6  1.0  0.6  0.5  0.0  0.6  44.8  26.7  83.9  Josh Hairston  27  6.1  1.4  0.1  1.2  0.1  0.0  0.3  36.1  0.0  56.5
Team Stats
Widgets Add these Widgets to YOUR Site
Original Story:
http://www.scacchoops.com/tt_NewsBrea...
THE BACKYARD
BEST OF MAXIM
College Basketball News

Delivered to your inbox

You'll also receive Yardbarker's daily Top 10, featuring the best sports stories from around the web. Customize your newsletter to get articles on your favorite sports and teams. And the best part? It's free!
THE COLLEGE BASKETBALL HOT 10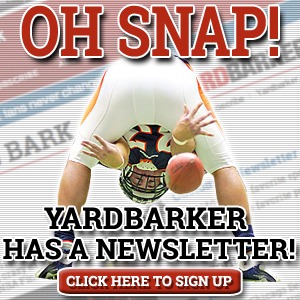 Latest Rumors
Best of Yardbarker

Today's Best Stuff

For Bloggers

Join the Yardbarker Network for more promotion, traffic, and money.

Company Info

Help

What is Yardbarker?

Yardbarker is the largest network of sports blogs and pro athlete blogs on the web. This site is the hub of the Yardbarker Network, where our editors and algorithms curate the best sports content from our network and beyond.