Follow @Ianrnolan In this New Year's edition of A10 Quick Hitters, we will once again span the conference hitting on noteworthy stories. Last week, we touched on Charlotte's hot start, Duquesne's surprising early play under Jim Ferry, VCU's suffocating defense, Temple's most valuable player (Rahlir Hollis-Jefferson) and much more. This week, let's run some more quick hitters and get you caught up on the Atlantic 10 Conference as we turn the calendar over to 2013 and put a bow on 2012. —————————————– Taylor and X need more possessions to improve. (Credit: Xavier University Sports Information) A year plus since the brawl with Cincinnati, Xavier still hasn't been able to fully regain the swagger. Chris Mack's club is now just 7-5 and has lost four of its last five games including an ugly one on Friday to Tennessee. It is amazing to review the one year timeline of this club. On December 10th 2011, X was 8-0, a top 25 team and had just beaten 19th ranked Vanderbilt, Butler and rival Cincy. Since their fiasco in the Crosstown Shootout, the Musketeers are just 22-18.  To put that into perspective, over that same time period (Dec. 10th 2011 until now), St. Bonaventure is 23-12, La Salle is 17-11 and rival Dayton is 23-13. Certainly Xavier plays one of the toughest schedules in the country year in and year out. No one doubts that.  But this just isn't the same Xavier team anymore.  The swagger is lacking. The "big-bad-wolf" persona is gone.  Teams don't fear Xavier these days. And boy did they used to fear X. Cincinnati may not have beaten the Musketeers on Dec. 10th 2011, but they cut them and made them vulnerable. Since then, every team in the league has benefited from it and attacked the former league bully with a new sense of zeal. It will be nothing short of fascinating to see how Xavier responds in league play where it has another shot at a clean slate. X needs to develop a faster paced offensive scheme.  Xavier ranks 224th nationally in scoring (65.5 points) which is alarming in itself.  Interestingly though, shooting hasn't been the issue (Xavier  leads the league in shooting percentage at 48%), taking enough shots has been.  Xavier has taken 548 shots, second fewest in the league and it is clear their pace is holding them back.  Digging deeper we find that X ranks 325th in the nation in possessions per game at with just 63.8.  Their pace a year ago (69.8 PPG) would place them at 140th this year. They've put the brakes on in a major way since losing Lyons and Holloway. It may be time to hit the gas pedal. Xavier possesses enough scoring minded players and needs to increase their tempo and put up more shots each game. And their rebounding has been decent at a plus-one margin, which should aid in that effort.  Chris Mack's club needs to push the ball and trust that that shooters will continue to hit as efficiently at a faster pace. While turnovers and three point attempts will likely increase, the risk is worth the reward. Xavier should be willing to try anything to get back on track at this point. —————————————– I received a lot of feedback last week on twitter after penning a few words about Alan Major and Charlotte's hot start to the year. Some readers felt that by starting my article with the 49ers and by speaking so highly of them was a way of me declaring them the league's best team. Not the intent. While Charlotte has clearly exceeded expectations they are not the best team in the league. Not by a long shot. But they deserve ink for playing good basketball and winning games that they should. Something that other teams in the league have failed to do. As of today, I still consider Major's club a mid-pack team in this deep Atlantic 10. That being said, give credit where credit is deserved… and Charlotte deserves credit for the 9-0 start and 11-2 record. —————————————– At 9-2, La Salle is right on track. Before the season started Atlantic 10 fans expected the Explorers to race out to a hot start due to their weak non-conference schedule. La Salle boasts the 118th ranked strength of schedule and can count Villanova and Iona as their best wins to date. Now comes the challenging part. Duren and Galloway have combined to score over 34 points a game for Explorers which average over 75 points a contest. Will that scoring continue during league play? Can the Explorers go from beating teams they should beat to beating teams they probably shouldn't? Fans will find out early, they face Charlotte, Dayton, Xavier, Butler and VCU all before February. The Explorers were on the cusp of being a very dangerous team last season, and they appear to be dangerous right now. Let's see if LU is perceived that way a month from now. They certainly have the talent and experience. Consider them an A10 dark-horse. —————————————– Williams is more than capable of putting the ball on the deck. (Courtesy: Richmond Athletic Public Relations / Rich Schmitt) Richmond (9-5) has flown under the radar. What's fueled the start for Chris Mooney's club, in its second year of a rebuilding effort (after losing Kevin Anderson and Justin Harper)? How about balanced scoring. Four Spiders are averaging double figures led by Darien Brothers (14.9), Derrick Williams (14.7), and Kendall Anthony (12.5). Of the group, Williams, a 6-6 junior, has impressed the most. Williams is averaging seven rebounds, is shooting 56% from the floor and stretching defenses like Dan Geriot did two years ago by shooting 33% from distance. If Richmond continues to share the ball and the scoring load, they are another dark-horse team to crash the upper tier of the conference. Chris Mooney has already shown his teams should never be counted out. I can see Charlotte, La Salle and Richmond fighting for spots right in the middle of the conference table in the coming weeks and months. —————————————– At 6-4, Saint Joseph's is sitting on the wrong side of the bubble heading into league play. In fact, the Hawks are nearly off the bubble. SJU (84 RPI, 64 SOS) has been the Atlantic 10′s most disappointing and team to date, given expectations. With two games remaining in the non-conference slate, both are must-win games. Calling a late December and early January games must-wins sounds dramatic, but there can be no understatement in how important these are against Drexel (4-7) on Monday and at Morgan State (3-7) on the 5th. If the Hawks fail to win either, we're looking at a 7-5 non-conference team. As of now, the Hawks "resume" has a chance. They have a decent SOS, and they've lost to a quality Florida State program in a back-to-back tournament setting, to 11th ranked Creighton (albeit a blowout) on the road, to 'Nova on the road in a rivalry game and then a bad loss against Fairfield last week. Phil Martelli's club must, and will, live with that heading into league play. What they cannot have is another loss to Drexel or Morgan State. —————————————– Last week we mentioned some impact transfers including Tyrone Garland of La Salle, Rotnei Clarke of Butler and Isaiah Armwood of George Washington. But how about Vee Sanford of Dayton? Sanford averaged just 2.4 points two years ago at Georgetown and is now the Flyers' second leading scorer (12.7) behind Kevin Dillard. Sanford has been a 90% free throw shooter and has paired with Dillard to give Archie Miller's club two potent scoring guards. Ranked as a top 30 guard in high school, Sanford's ball handling abilities allow UD to run out a backcourt of two true point guards who can both score and distribute the ball. Thus far, it has paid dividends. Dayton is fourth in the league in both assists per game and three point shooting… and second in field goal percentage. —————————————– Speaking of some guys who can score it, check out this video from (courtesy Cox Sports Television and A-10 analyst Chris DiSano) which profiles the league's top five scorers. Related Posts:Atlantic 10 Quick HittersSharpshooter's Eye Series: Brad Redford, XavierAtlantic 10 Notebook: Week Two, In Review3 things we learned: Xavier vs. ButlerAtlantic 10 Notebook: Early Season Awards and Stocking…
Original Story:
http://collegechalktalk.com/?p=4864&u...
PLAYERS:
Vee Sanford
,
Kevin Anderson
,
Justin Harper
,
Darien Brothers
,
Derrick Williams
,
Kendall Anthony
,
Dan Geriot
,
Tyrone Garland
,
Rotnei Clarke
,
Isaiah Armwood
,
Kevin Dillard
,
Brad Redford
TEAMS:
Dayton Flyers
,
Richmond Spiders
,
Morgan State Bears
,
Florida State Seminoles
,
La Salle Explorers
,
Butler Bulldogs
,
George Washington Colonials
,
Xavier Musketeers
MORE FROM YARDBARKER
College Basketball News

Delivered to your inbox

You'll also receive Yardbarker's daily Top 10, featuring the best sports stories from around the web. Customize your newsletter to get articles on your favorite sports and teams. And the best part? It's free!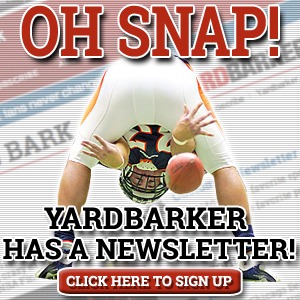 Latest Rumors
Best of Yardbarker

Today's Best Stuff

For Bloggers

Join the Yardbarker Network for more promotion, traffic, and money.

Company Info

Help

What is Yardbarker?

Yardbarker is the largest network of sports blogs and pro athlete blogs on the web. This site is the hub of the Yardbarker Network, where our editors and algorithms curate the best sports content from our network and beyond.