Billy Baron scored a career-high 33 points Billy Baron is just one of those guys that when the shot clock is running down, you want the ball in his hands. The junior guard hit big shot after big shot and took a beating as he scored a career-high 33 points en route to a 77-70 road win for his Canisius Golden Griffins (16-9, 9-5) over Niagara (14-11, 10-4) Sunday afternoon, avenging an earlier season loss to the "big 4″ rival. "We came together," said Griffs head coach Jim Baron.  "Our guys understood what we needed to do, and we stepped up and rebounded the ball."  Canisius won the rebounding battle in both halves and finished the game with a 38-34 edge. Jordan Heath had 12 of those rebounds for Canisius as well as eight points, but none bigger than the two he had with under a minute to play on a fast break put-back dunk. "I just remember Harold took off running and I was thinking, 'If he misses this, it's going to come right off the front so I was trying to catch him and I was able to do that," said Heath. The dunk put Canisius up four with 52 seconds left and was enough to put the nail in the coffin for good. Coach Baron, who entered the game with a 13-2 career record versus Niagara, credited his bench for making key plays down the stretch, as well as throughout the game to secure the win.  Although they didn't do much in the way of scoring, they made contributions in other ways.  Josiah Heath had four rebounds as well as hit all four of his free throws in the final minute to put the game out of reach. Niagara was without their leading scorer Antoine Mason who dressed, but didn't play as he is recovering from an ankle injury, and it showed early. Canisius led by as many as 16 in the first half as their high pressure defense did a good job switching on ball screens, making it difficult for sophomore star Juan'ya Green to get to the basket.  The Purple Eagles shot just 32 percent in the first half compared to 50 percent for Canisius and it was all apparent by the 11-point halftime lead (35-24). Niagara rallied in the second half to tie the game at 52 with 7:30 left and even led by two with 3:13 left.  But Billy Baron was determined to not allow a repeat of what happened at the Koessler Center two weeks ago.  He seemed like a player who hadn't forgot about Niagara's one-point victory on their home floor.  He played angry, aggressive, and mean. "I told him, he has to be a lot more aggressive " said a very proud father after the game.  "He took it off the dribble, he made plays… We need him to be aggressive to be effective because it takes a lot of pressure off of Harold and Isaac." The physicality of the game was as high as it's been all season for either team.  The emotion was there and with it came high pressure defense on both sides. Emotions were running hot as Harold Washington and Marvin Jordan picked up double-technicals in the second half Time after time, Niagara seemed as if they were going to steal all the momentum and pull away, but Baron was there to silence that.  He was driving, pulling up, and creating for others.  Although he had just one assist, it wasn't indicative of the way he controlled the game. With the game tied at 59, Green (21 points) hit a baseline runner to but Niagara up two.  Baron, then with the shot clock in single digits, where it was many times in the game, pulled up for a long three and drilled it.  He came up limping as if he had landed on someone's foot or just awkwardly on the ground.  Every Griff fan held their breath as he hobbled to the bench. Out of the timeout, Baron was on the bench as Reggie Groves checked in to take his place. "He was kind of upset I took him out," said coach Baron.  "I said Bill, just stretch it out and stay warm.  He said 'dad I can't stay warm, I can't stretch it out, I have to be out there.'  He's a tough kid." Niagara still would not go away as on the next possession, freshman T.J. Cline connected on one of his four three pointers to take a 64-62 lead. Then, after a timeout, Baron came back into the game, but it was Isaac Sosa who hit a baseline jumper to tie the game for the fourth time.  Baron then hit a lay-in which was followed by the Heath dunk. "I thought he made some tough shots," said Niagara head coach Joe Mihalich.  "I thought there were some times when he made some deep, tough shots… To his credit he makes the shots." Sunday marked the first time the Griffs had won in the Gallagher Center since November 30th, 2002.  The loss was Niagara's third in a row, leaving them just a game ahead Canisius in the MAAC. Niagara did have four players in double figures along with Green as Devon White, Ameen Tanksley, and Cline all scored 12 points a piece. If the regular season ended today, it would guarantee the only way Canisius and Niagara could meet again, would be in the MAAC championship. "If we do (make it to the MAAC championship) let's hope it's the championship game for the city's sake," said Mihalich.  "It would be great." The post Baron Fuels Griffs to Rivalry Road Win appeared first on Queen City Sports.
Original Story:
http://queencitysports.net/college/ba...
MORE FROM YARDBARKER
College Basketball News

Delivered to your inbox

You'll also receive Yardbarker's daily Top 10, featuring the best sports stories from around the web. Customize your newsletter to get articles on your favorite sports and teams. And the best part? It's free!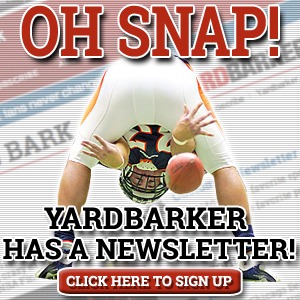 Latest Rumors
Best of Yardbarker

Today's Best Stuff

For Bloggers

Join the Yardbarker Network for more promotion, traffic, and money.

Company Info

Help

What is Yardbarker?

Yardbarker is the largest network of sports blogs and pro athlete blogs on the web. This site is the hub of the Yardbarker Network, where our editors and algorithms curate the best sports content from our network and beyond.