Send to KindleIn my effort to resist the annual post-holiday dinner nap brought on by L-tryptophan which inhabits Thanksgiving's franchise food, turkey, and has gotten the best of me throughout the holiday seasons, I assaulted game film on a variety of teams competing in ESPN's Feast Week this weekend. As I combed over these teams, I was intrigued by much of what I saw; however, the success of Marquette's post play kept my attention. A few months ago I had an opportunity to listen to Golden Eagles' head coach, Buzz Williams jaw about his coaching philosophy in general; specifically, his approach targeted at cultivating a championship-caliber attack. "It ain't an X and it ain't an O," said Coach Williams.  "You better get that X and O to love you.  You better pour your heart and soul into that kid to get him to love you back." Well, the following are indicators why Marquette's front-line unit have a crush on Buzz. The Golden Eagles' front-line play is alleviating pressure along the perimeter. Consider this – Minus scoring opportunities in transition and late shot clock heaves with less than four seconds left on the shot clock, 86.1 percent of Marquette's offensive attack is manufactured during traditional half-court execution. Of that 86.1 percent, the highest percentage of shots comes from spot up jump shots either from the field or beyond the arc (26.3 percent). Yes, the Golden Eagles need to improve their long-range shooting accuracy — Marquette is 36-of-125 from three on the season (29 percent) — however, they're getting a plethora of naked kick-out and spot up opportunities from the outside, which is a result of effective front-line play where post players are attracting opposing perimeter defenders (i.e. double teams) and leading to open shot opportunities along the perimeter. In Friday's 76-60 win over George Washington in the semifinal of the Wooden Legacy tournament, Marquette sharpshooter, 6-foot-3 senior guard, Jake Thomas made the most of his open looks. Thomas added 13 points to Marquette's total including an impressive 4-of-6 from three. Davante Gardner is a force inside.(Credit: Maggie Casey) Simply, paint production.   The second highest percentage of shots comes from shots inside-the-paint (13.5 percent) led by 6-foot-8 senior forward, Davante Gardner, who used his size and mobility to seal early and often, create angles for open post-entry passes; he scored 20 points against the Colonials Friday. Gardner matched his season average of 14 points in the first half alone Friday. He finished 8-of-18 from the field (44 percent), 20 points and nine rebounds including an versatile combination of post moves, mid-level paint drives and pick and rolls, or offensive put-backs. Collectively, Coach Williams' front-line accounts for 44.7 of Marquette's 73 points-per-game. If the Golden Eagles can settle-in and get a bit more groovy shooting the basketball at a higher clip from the perimeter while maintaining their point production inside, they are more than a safe bet to win the reformed Big East. * * * Related Posts:Vander leaves Butler BlueMarquette defines survive and advanceMarquette's Williams a master of carpentryMarquette's Duane Wilson out with a leg injuryElite Eight picks, Day 1
Original Story:
http://collegechalktalk.com/2013/11/3...
MORE FROM YARDBARKER
Golden Eagles News

Delivered to your inbox

You'll also receive Yardbarker's daily Top 10, featuring the best sports stories from around the web. Customize your newsletter to get articles on your favorite sports and teams. And the best part? It's free!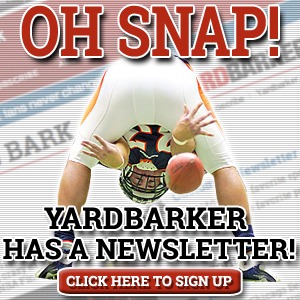 Latest Rumors
Best of Yardbarker

Today's Best Stuff

For Bloggers

Join the Yardbarker Network for more promotion, traffic, and money.

Company Info

Help

What is Yardbarker?

Yardbarker is the largest network of sports blogs and pro athlete blogs on the web. This site is the hub of the Yardbarker Network, where our editors and algorithms curate the best sports content from our network and beyond.