Found March 21, 2013 on Bacon Sports:
On Tuesday the defending National Champion Kentucky Wildcats went all Michigan losing to Appalachian State by losing to a team more known for their sweet nickname (Bobby Mo) than their basketball program. For Wildcats fans this is a disappointment of Waterworld like proportions. Earlier this season the USC Trojans were a preseason favorite to win the National Championship. They had the Heisman Trophy front runner and the attention of the nation. What started out with promise ended up as anything but. This year has seen a share of major disappointments unlike any that we can remember but these two take the cake. The question that we'd like to pose is which program had the worse season? The format of this is pretty simple. Each writer takes a side and gives their point of view on the topic, neither knows what the other guy wrote. Simple as that. Kentucky had the worse season by Aaron Senich Coming off of a 38-2 National Championship campaign, this year's edition of the Kentucky Wildcats had some Shaquille O'Neal-sized shoes to fill, but at Kentucky that is nothing new. As usual, John Calipari doesn't rebuild, he reloads. This season expectations were high with the addition of Nerlens Noel, Alex Poythress, Will Cauley-Stein, and Archie Goodwin, who are all considered to be among the top 25 recruits in the country, plus Kyle Wiltjer a highly touted recruit from the previous season and transfers Ryan Harrow and Julius Mays. However, despite those additions, this season turned into an unmitigated disaster. Inconsistent play on the court and a major injury made for the most disappointing basketball season since the first season of the Rick Pitino era in 1989. Coming into the season UK was selected #3 preseason rankings. Say what you will about the preseason rankings meaning nothing, but this was supposedly the best college recruiting class of 2012. Recruiting one-and-done players is the Calipari way. Despite their youth, they should be ready to contend, immediately. Another thing that UK had going for them was that the SEC was supposed to be one of the weaker major conferences in the country this season. Outside of Florida, and possibly Missouri, the competition was fairly weak. UK only played 4 ranked teams all season in 31 regular season games. In the minds of many, this was a team should have won 24-26 games and made a run in the NCAA tournament. Obviously, UK suffered a huge blow on February 12th when Nerlens Noel went down with an ACL injury. Up until that point, UK had won 5 straight and had worked their way back in to the Top 25. However, after the injury, the entire team could not hold it together, at least not for very long. They played well at home late in the season beating Missouri, but then lost on the road to non-tournament teams like Georgia, Arkansas and Tennessee. They did redeem themselves after they hammered Florida at home to end the regular season, and it looked as if they might be able to salvage what was already a lackluster season by winning a few games in the SEC tournament. Unfortunately, that's where the wheels fell off. All Kentucky needed to do was to beat a .500 Vanderbilt team in the SEC tournament to essentially lock up an NCAA tournament berth. Instead, they completely crapped the bed losing by 16 and their NIT fate was sealed. To put the cherry on top of the giant turd of a season, they lost to Robert Morris in the first round of the NIT. Even Billy Gillespie's teams went farther in the postseason with far less talent. At the end of the day, it was quite a fall from a preseason #3 to losing in the first round of the NIT. Certainly, losing an NBA lottery pick didn't help, but this team was too talented to end up where they did. Next season, Kentucky is said to have the best college recruiting class in history coming to Lexington. You better believe they will be the preseason #1 and expected to win the National Title. For most, anything short of that will be, yet another, disappointment. USC had the worse season by John Upton On paper, USC was the team to beat. They had just come off of an impressive 2011 season where they ended up ranked No. 6 in the AP poll with an overall record of 10-2 (7-2) in Pac 12 play where they finished in 1st place in the South Division. All of this happened during the last of a 2-year NCAA mandated post season ban. You know, the ban that happened right after Pete Carroll got out of LA quicker than a frat guy gets out of a fat girl's bed the morning after a kegger where Jagermeister was served. This year the ban was over and in the off season, Matt Barkley elected to return his Senior season to take care of some "unfinished business". He was immediately the front runner for the Heisman Trophy and USC was also returning 18 starters, where 13 of them where All-Conference in the Pac-12. They boasted and had one of the best groups of receivers in the country. The buzz going around Los Angeles and the country was stronger than any kush induced one Snoop Dogg had ever encountered. Nick Lachey was probably digging through boxes and boxes of unsold DVD seasons of The Newlyweds to get to his USC Jerseys and flat billed caps out of a storage unit. Everything was set for them to run the table (on paper), but then the season started. They where at #1 for one week, and never saw it again, thanks to Alabama's obliteration of Michigan. Then, they lost to Stanford (a big no no). They did slightly recover and won 4 straight games, but then they went to Arizona, and basically blew the rest of their season in that one game. They never came close to recovering. In their final 5 regular season games the Trojans won 1 game. The hardest blow to take in this stretch was losing to rival UCLA. After all the hype of what was supposed to be, USC blew it. Hell, things where so bad in LA, Snoop Dogg converted to Snoop Lion. I blame this solely on USC's football season. To top it off, they managed somehow to get into the Sun Bowl vs. Georgia Tech and only scored one touchdown. They ended their season with a 7-6 record overall, and a losing record in the Pac-12. The preseason hype surrounding them in August was forgotten about by November. USC's 2012-2013 football season flopped harder than Battlefield Earth did at the box office in 2000. They had the makings of a championship team, they really did. They just couldn't prove it on the field. Whispers around the scene has Lane Kiffin's seat warmer than a jelly fish sting getting pissed on. What could have been wasn't even close. We want to hear from you. Who do you think is the better announcer and why? Vote and put your thoughts in the Birdfeud widget below. The post Did USC Football or Kentucky Basketball have the worse season? appeared first on Bacon Sports.
Original Story:
http://www.baconsports.com/did-usc-fo...
THE BACKYARD
BEST OF MAXIM
RELATED ARTICLES
Just one year ago, the Kentucky Wildcats were getting set to begin a six-game winning streak that would culminate with the school's eighth National Title. Today, they are no longer contestants in the NIT, after being beaten by Robert Morris. Not going to call it a huge upset, as Kentucky wasn't a very good team to begin with, but we will go as far as to say that it helps support...
THAT DIDN'T WORK OUT
Papa Johns and their pizza promotion must not have gotten the memo that the Kentucky Wildcats weren't joining the 2013 NCAA Tournament field.
Short of making the Eastern Conference Finals, it is hard to imagine Brooklyn Nets interim head coach P.J. Carlesimo lasting past this season.  At the same time, John Calipari's Kentucky Wildcats did not make the NCAA Tournament and are even coming off a loss to Robert Morris in the first round of the NIT. Seemingly, these are two coaches who will be home earlier than...
Clearly, the ad wizards over at Papa John's are going to regret their decision of putting Kentucky head coach John Calipari as one of the faces on their NCAA tournament promotion ad campaign. Since Kentucky didn't make the tournament this and then got subsequently shocked by Robert Morris in the NIT last night. Check out the below photo from the e-mail campaign that...
John Calipari said Kentucky's lack of depth forced him to accept things he wouldn't normally do.
Nothing drives home a lesson like the sting of embarrassment. John Calipari knows it. On Tuesday night in his hometown of Moon Township, Pa., Calipari stood watch as 3,500 fans the largest crowd to fill the Sewall Center of Robert Morris University in years stormed the floor to celebrate his Wildcats' 59-57 defeat in the opening round of the National Invitational Tournament...
Get your John Calipari jabs in now while you still can.  Kentucky will be back. Yesterday Prestonwood High School (Dallas, Tx.) forward Julius Randle committed to the Wildcats, joining what some are calling the greatest college basketball recruiting class of all time.  Indeed, Kentucky now has commitments from six of the top 20 players in the country according to most rankings...
Five-star Texas power forward Julius Randle announced on ESPNU today that he will join John Calipari's top-ranked recruiting class at Kentucky, giving the Wildcats the No. 1 player at four out of five positions in the Class of 2013.
The nation's No. 2 overall recruit Julius Randle has pledged his commitment to John Calipari and the Kentucky Wildcats.
It was bad enough when the Kentucky Wildcats lost their star player. It was even worse when they were left out of the NCAA tournament and relegated to the NIT. For defending national champions it likes getting kicked where it hurts and being told you have to smile about it. Could it get any worse for a team that is accustomed to being in the running for the national championship...
The roller coaster of a season for the Kentucky Wildcats came to a final free-fall in Moon Township, PA on Wednesday. The Colonials lead for most of the game, while the 'Cats looked disinterested. Robert Morris jumped out to a 10-0 lead to begin the game, and never looked back. Despite numerous Calipari timeouts, the 'Cats rarely showed any signs of life. The one guy that was...
Despite a lack of teams from power conferences, the First Four games on truTV this year were up 12% in ratings from 2012. This year, the four games combined for a 2.9 rating, compared to a 2.6 in 2012. Perhaps even more impressive is the competition that the First Four games had to go up against. On Tuesday, Kentucky's loss in the NIT to Robert Morris pulled a 1.2 overnight and...
Wildcats News

Delivered to your inbox

You'll also receive Yardbarker's daily Top 10, featuring the best sports stories from around the web. Customize your newsletter to get articles on your favorite sports and teams. And the best part? It's free!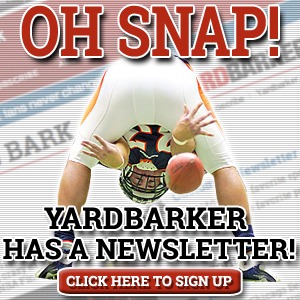 Latest Rumors
The Backyard

Today's Best Stuff

For Bloggers

Join the Yardbarker Network for more promotion, traffic, and money.

Company Info

Help

What is Yardbarker?

Yardbarker is the largest network of sports blogs and pro athlete blogs on the web. This site is the hub of the Yardbarker Network, where our editors and algorithms curate the best sports content from our network and beyond.