Found April 05, 2013 on SCACC Hoops:
PLAYERS:
Mason Plumlee
,
Ryan Kelly
,
Quinn Cook
,
Rasheed Sulaimon
,
Seth Curry
,
Alex Len
,
Kyrie Irving
,
Amile Jefferson
,
Alex Murphy
,
Todd Zafirovski
TEAMS:
Duke Blue Devils
,
Georgia Tech Yellow Jackets
,
Maryland Terrapins
,
Michigan State Spartans
,
Virginia Tech Hokies
The 2012-2013 Duke men's basketball season was one that started with a great deal of uncertainty and ended with one big disappointment but all in all it was a successful season. Duke Basketball walks into the post season sunset following its exit from the NCAA Tournament. It was not a great season, Duke did not win the ACC regular season or tournament championships, and they failed to make the Final Four, but there were successes. Those success came early as the Blue Devils knocked off Kentucky, the then No. 3 team in the nation and the defending national champions in the second game of the season. Little did anyone know that Kentucky was not going to be quite what everyone expected them to be coming into the year, but it marked a good start to the season with a marquee victory. From the very start it was plainly clear that the Blue Devils were a much different team than they were the season before; dependent on seemingly one player in 2012, this years team began as a well balanced machine with the starting lineup averaging in double figures led by senior big man Mason Plumlee who got some early season recognition as a National Player of the Year Candidate. But it wasn't a one man show as fellow seniors Ryan Kelly and Seth Curry as well as sophomore Quinn Cook and Rasheed Sulaimon helped lead an efficient offensive attack. It wasn't just offense though as Duke's defense initially was as good as it had been in a couple of seasons. Duke powered through as tough an early season schedule as any in recent memory beating the likes of VCU, Minnesota and Louisville on route to the Battle for Atlantis Tournament in the Bahamas. And even before anyone knew who Florida Gulf Coast University even was, the Blue Devils used a 30-0 run to beat "Dunk City" easily at home. The early return on Duke's season were clearly all positive and by late November, early December they were ranked No.1 in the country and clearly the best team and it may not even have been close at the time based on the impressive resume that the Blue Devils were able to build. Duke looked a little sluggish after the exam and Christmas break but their record was untarnished at 14-0 heading into a match up with Clemson that very well could have been the turning point of the season. In the first half of a  game Duke was controlling the Tigers, Ryan Kelly appeared to come down awkwardly on his foot; the same foot he had at the end of the 2012 season that caused him to miss the ACC Tournament and the Blue Devils first round loss to Lehigh in the NCAA Tournament. The first thoughts from many in the Duke fan base appeared to be some mesh between sedated and panicked. The memories of how Duke deteriorated at the end of the previous season were fresh in everyone's mind but this team seemed far more balanced and prepared led by seniors Mason Plumlee and Seth Curry. Curry had been battling through a serious shin injury for the entire season that had forced him to miss most practices, yet he still played so there was hope that an initial time table of about 2 to 4 weeks would end up being closer to 2; it did not. It didn't take long for Duke to suffer its first blemish of the season following Kelly's injury. It came at the hands of up start NC State who, at least for one game, lived up to the hype of its roster and knocked off the Blue Devils in Raleigh. It was clear Duke missed Kelly and while no one was really hitting the panic button more signs would emerge. Duke bounced back strong at home against Georgia Tech, after struggling for a half but then were absolutely demolished by Miami in Miami. The Blue Devils had no answers for the hot shooting, veteran led Hurricanes who dominated every aspect of the game and whose defense held Duke in check. With two loses in three games much of that sedated panic had turned into outright worry. Was this going to be another January collapse out of Duke? Those worries were calmed when Duke rebounded from the Miami loss and reeled off six straight wins including against their arch rival North Carolina. During that win streak though some negative trends began to show, namely Mason Plumlee's disappearance in several games. It didn't necessarily doom Duke until he once again disappeared against Maryland, the same team Duke dominated to begin their winning streak. Plumlee was outclassed by Maryland big man Alex Len and the Blue Devils saw their winning streak end at six. Had Plumlee put up anything close to his averages in that game Duke would have one. At this point in the season, not having Ryan Kelly was hurting Plumlee offensively and Duke defensively. The team rebounded with two wins over two ACC bottom feeders but then lost on the road at Virginia just at the point Kelly was rumored to be making his return to the lineup. Kelly did that one game later and did it with a bang erupting for 36 points in a game that showed no signs of rust from a guy who hadn't played a game in nearly two months. The victory over Miami served as a bit of a revenge game from the earlier embarrassing loss to the Hurricanes. With Kelly back in the lineup many were thinking big thoughts but those were quickly tampered in the second day of the ACC Tournament when the Blue Devils with Kelly lost again to Maryland. The early exit from the conference tournament meant Duke would finish the season with no ACC Championship, tournament or regular season, both ended up with Miami. As a result Duke likely lost a No. 1 seed in the NCAA Tournament and were placed in without question, the hardest bracket with Louisville as the No. 1 seed. Duke managed to avoid an early round upset to Albany and handled Creighton in a physical and extremely tightly officiated game before heading to the Sweet 16. There they met an old friend, Tom Izzo and his Michigan State Spartans. Another tightly contested game ended up going Duke's way which set up a rematch in the regional finals with Louisville. The rematch started off as a back and forth affair, but one that looked and felt as if the Cardinals could take over at any moment. Duke wasable to build as much as a six point lead but literally turned it over to Louisville and trailed by three at the half. The game remained tight for only a brief little bit and once the Cardinals opened up a lead it continued to grow and the Blue Devils could never get back in it. Thus the Blue Devils season effectively came to a close at 30-6. Hardly anything to turn ones nose up at, but then again, not the kind of end results that make Duke Basketball what it has become use to. Many may look at the season and see the Kelly injury as a turning point and it is hard not to argue that. Some have tried to compare it to Kyrie Irving's injury from 2011, but the fact is the two aren't all that similar even if you could argue that they both led to some less than desirable team results. Irving came back and looked good offensively, Kelly save the Miami game and a bit of the next game against Virginia Tech, was clearly not the same player failing to score in double figures in the final six games of the season. Was that the difference maker? Perhaps, but one could also argue that Duke ran into the wrong team at the wrong time. Duke was a very good team this season but Louisville is a great team and you can't play like the Blue Devils did in the second half and expect to win. So we start another off season and the promise of next year's team is exciting but again their will be uncertainty with such a young team. We are left with several lingering question though. Did Kelly's injury stunt Duke's development and could they have won a championship had he not gotten hurt? Why didn't Amile Jefferson or Alex Murphy get more playing time? Murphy looked like a starter heading into the season but then became nothing more than a bench partner to former walk-on Todd Zafirovski,  Amile Jefferson started the season as a guy most expected to see little of and initially that is what they did see. But following Kelly's injury he emerged as a part-time starter an solid contributor at times. Then he disappeared and barely sniffed the court in the final 8 games. Naturally the transfer rumors have begun but right now I'd doubt that either would transfer.  None of those questions will likely ever receive answers ans all we are left is to ponder the what ifs and what next. Stay tuned to the Duke Sports Blog for a preview of what next year's team might look like. Follow us on Twitter @DukeBlogMKline and visit our Facebook page-Duke Sports Blog. Got question? E-mail us at dukesportsblogmkline@gmail.com   This article was originally published at http://DukeSportsBlog.com. If you are interested in sharing your website's content with SCACCHoops.com, Contact Us.  
Original Story:
http://www.scacchoops.com/tt_NewsBrea...
THE BACKYARD
BEST OF MAXIM
College Basketball News

Delivered to your inbox

You'll also receive Yardbarker's daily Top 10, featuring the best sports stories from around the web. Customize your newsletter to get articles on your favorite sports and teams. And the best part? It's free!
THE COLLEGE BASKETBALL HOT 10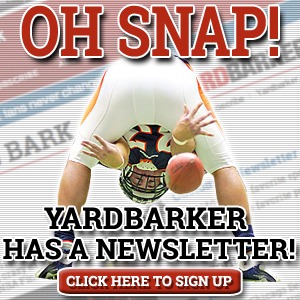 Latest Rumors
Best of Yardbarker

Today's Best Stuff

For Bloggers

Join the Yardbarker Network for more promotion, traffic, and money.

Company Info

Help

What is Yardbarker?

Yardbarker is the largest network of sports blogs and pro athlete blogs on the web. This site is the hub of the Yardbarker Network, where our editors and algorithms curate the best sports content from our network and beyond.