While this game wasn't a perfect one by any means, viewing the box score leaves me feeling pretty darn good about it just the same. Much of the season has been spent lauding the efforts of Appling, Harris and Dawson, and deservedly so, but what was most impressive about this victory for me was the contributions of a few other players. Yes, the Spartans appeared to have quality depth to utilize as Tom Izzo was able to go nine deep and still garner an impressive road victory. After basking in the production of the starting five for a bit I will examine the contributions of some of the backups. Adreian Payne and Derrick Nix finally had a big game at the same time as the Spartans abused Purdue in the post. Combining for 29 points and ten rebounds, this duo started hot and maintained intensity throughout the contest. Whether it was Payne diving for loose balls or Nix attacking Hammons on the block, the Spartan bigs were dominant in the paint and nothing but good things follow when that happens. Gary Harris, perhaps still feeling the effects of his back injury, managed to make some huge plays in his 24 minutes. He had 3 steals, 3 assists, and 3 rebounds. Good things come in threes and he was 2/3 from beyond the arc as he dropped 8 points. It has been said that he is still ailing but there isn't much evidence of that in his play. Tough kid. Branden Dawson had an amazing game, of course. He played 31 minutes(second only to Nix's 32)and was 7/9 from the floor and a perfect 6/6 from the stripe on the way to his 20 point outing. Purdue fans may despise him, but he clearly loves him some Purdue. Keith Appling was, well, Keith Appling. He played at a level we have all come to expect and appreciate and kept the offense focused like the floor general he is. And yes, that three point shot of his is a real weapon. 17 points, 2 assists, money from the stripe, excellent defense. Just another day at the office. The Others Most notably, Denzel Valentine provided some quality minutes. No, he did not score much in this one(2 points)but that isn't always everything. He was able to contribute in other ways during his 24 minutes: 6 rebounds and 4 assists with plenty of needed energy. I like the way this kid plays and he will only get better with time. Matt Costello grabbed a rebound and sunk a couple of free throws in his 13 minutes of play. I am not going to be all FREE COSTELLO but the fact is that the guy looked more comfortable than he has in some time. I do believe that he is the best option in the stead of Nix or Payne, even if he is coming along slowly. His stats are nothing to admire but I foresee him contributing more down the stretch, or maybe I am just hoping so because Gauna is meh. Anyway, he looked better. Russell Byrd's lone contribution statistically during his 15 minutes was a rebound. Although I was inclined to ignore his efforts completely(it's less frustrating that way), I did take note of his desire to get involved while he was out there. He even demanded the ball at one point, and despite the fact that he promptly missed another three, any kind of self-confidence level displayed by him is a plus. Once Trice returns I am sure his minutes will plummet but whatever the Spartans can get out of him this season will be a bonus and the odds of getting anything are greatly increased if he doesn't hide from the basketball. When he plays he needs to shoot; 0 for 3 is better than 0 for 0. That about wraps it up from here. It was a glorious road victory as such things are always difficult to attain in the Big Ten. On to the next one. Go Green!
Original Story:
http://www.banksoftheredcedar.com/mic...
MORE FROM YARDBARKER
Spartans News

Delivered to your inbox

You'll also receive Yardbarker's daily Top 10, featuring the best sports stories from around the web. Customize your newsletter to get articles on your favorite sports and teams. And the best part? It's free!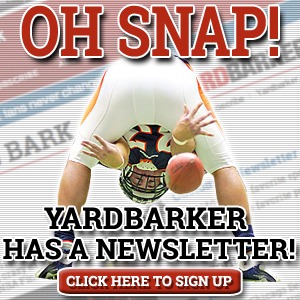 Latest Rumors
Best of Yardbarker

Today's Best Stuff

For Bloggers

Join the Yardbarker Network for more promotion, traffic, and money.

Company Info

Help

What is Yardbarker?

Yardbarker is the largest network of sports blogs and pro athlete blogs on the web. This site is the hub of the Yardbarker Network, where our editors and algorithms curate the best sports content from our network and beyond.