Photo: Joe Robinson/Getty Images The ability to make adjustments is often an underrated trait in basketball players, and that doesn't solely mean on the court. College players and students constantly have to deal with new situations, and at times, adversity.  Kevin Dillard has dealt with a lot of change in the last few years, and he not only handled it, he learned to thrive. After spending two years in his home state at Southern Illinois, where he averaged over 12 points and 4 assists per game, Dillard decided to transfer to Dayton. While the basketball opportunity was greater, it was not always an easy move. "Southern Illinois was in my comfort zone," said Dillard. "All of my friends were there and my family was close."  The move to Dayton was going to be full of adjustments, but Dillard so it as an opportunity for growth. "I got to meet new people and develop myself in a whole new culture," recalled Dillard. "It really helped me with my people skills and gave me a greater sense of independence." "I was closed off growing up," Dillard continued. "I really start to let people in and let them see the real me." After transferring, Dillard had to sit out for a season per NCAA rules, and while it gave him time to work on his game, it also gave him a lot of time to think. "While I had to sit out, I would constantly ask myself 'Will this work out?'" said Dillard. At the end of that season, Dayton coach Brian Gregory, who was instrumental in bringing Dillard to Dayton, left to take the head coaching job at Georgia Tech. "Once Coach Gregory left, it left me with a whole new set of questions," said Dillard. "I wasn't sure what was going to happen next, and was sitting on pins and needles." Dillard stuck it out and when Archie Miller was named the new head coach, Dillard clicked with him immediately. "Coach Miller really helped to expand my skill set," recalled Dillard. "While sitting out, I learned a lot by watching the game, such as the x's and o's and how to dictate flow. Coach Miller showed me how to translate that to the court as the point guard." He was able to show all he learned during his two seasons with the Flyers, averaging 14 points and 5 assists during that time. Dillard then had the opportunity to show what he was capable of at the Portsmouth Invitational Tournament for seniors a few weeks ago. "It was really good to play against such great competition and in front of so many NBA scouts," said Dillard. "In the A-10 I saw some good guards, but to play against so many new faces was a humbling experience. Dillard hopes that NBA teams noticed what he can bring to their team. "I love being a pass-first point guard," said Dillard. "I get a thrill off of doing things like making the pass to the big man so he can score. I can score and shoot also; whatever the teams needs me to do, I will handle it." With about seven weeks until the NBA Draft, Dillard is busy working on adding some more to his game. "I want to get stronger and take my body to another level," explained Dillard. "I want to get more explosive, especially on my first step, while working on improving my strengths, my floater and in-between game." Dillard looks forward to getting more opportunities to show NBA teams what he is capable of in the coming weeks. "I'm a selfless guy who will give my all in everything I do," said Dillard. "I'm a workaholic with a passion for the game. It's my world." The ability to adjust to change brought Dillard a lot and has prepared him for the next steps. "I have been through a lot the last five years, and had my fair share of adversity," said Dillard. "I won't crack under the pressure. I will give my all to any organization and do whatever it takes to win." "When everyone else is happy, I have done my job."   Follow me on Twitter - @NBADraftBlog Leave your comments below or email me at ed@nbadraftblog.com
Original Story:
http://www.nbadraftblog.com/2013-play...
MORE FROM YARDBARKER
College Basketball News

Delivered to your inbox

You'll also receive Yardbarker's daily Top 10, featuring the best sports stories from around the web. Customize your newsletter to get articles on your favorite sports and teams. And the best part? It's free!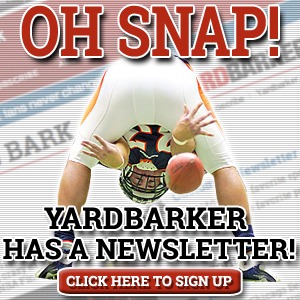 Latest Rumors
Best of Yardbarker

Today's Best Stuff

For Bloggers

Join the Yardbarker Network for more promotion, traffic, and money.

Company Info

Help

What is Yardbarker?

Yardbarker is the largest network of sports blogs and pro athlete blogs on the web. This site is the hub of the Yardbarker Network, where our editors and algorithms curate the best sports content from our network and beyond.