Found March 24, 2012 on Fox Sports South:
March Madness gave the Georgia Dome a classic. It wasnt the traditional classic with teammates piling on top of Bryce Drew, but it was one that provided consistently high-quality, fast-paced action with storylines to spare. And in the end, Kentucky walked away with sweet revenge. The final score read 102-90. Coach John Caliparis face read: Thank goodness we dont have to play them again this season. Caliparis good friend, Indiana coach Tom Cream, is building a big-time program in Bloomington, Ind., but tonight the talent disparity was just a little too much to overcome. But the next year? And the year after that? Can we schedule these two opponents every year? Why does it keep coming?This Kentucky is so supremely talented that it doesnt matter who Calipari throws out on the floor at times, someone is going to step up. At different moments in this game, Terrence Jones, Doron Lamb, Michael Kidd-Gilchrist and Anthony Davis delivered the goods when called upon. There was a never-ending swarm of eye-popping skill and NBA-ready bodies coming off of Kentuckys bench, and most of them played like it. Five Kentucky players finished in double figures. Davis, Kidd-Gilchrist and Jones grabbed 27 total rebounds. Perhaps only Baylor and North Carolina have the type of frontline talent to deal with that production. Over and over and over and over...The Wildcats kept attacking and the fouls kept coming. Entering the game, the Wildcats had one question mark in an otherwise dominating NCAA performance, and that was from the charity stripe. Well, at least for one memorable night in Atlanta, those murmurs were put to rest. The Wildcats shot 35-of-37 from the free throw line, making up the difference in an otherwise very evenly-matched affair. Rebounding and team shooting numbers essentially cancelled each other out, but the fact that the Wildcats never relented in attacking the Indiana defense is the reason they are headed to the Elite Eight. The 100 points are the most any team has scored against Indiana this season. Thirty-five of those points came in what is too often considered the easy way. But it sure looked effortless tonight. "The name Christian shall no longer be mentioned in any baby book from here on out."Its about to come to that for Kentucky fans. If it wasnt bad enough that the Georgia Dome administrators inexplicably played the Christian Laettner shot just as the Baylor-Xavier game was wrapping up, Indianas Christian Watford decided to torture the Wildcats once more. The second half was much quieter than the first, but he still finished with 27 points and five rebounds. More on that first half in a moment, but first... Tom Crean is an evil genius.Well, not quite sure about the evil part, but given the talent disparity between these teams, Creans guys should not have been able to keep it as close as they did, especially with star freshman Cody Zeller on the bench with foul trouble much of the first half. The most telling moment of Creans devious plan? He stepped onto the court and high-fived his own player after an air-ball. If thats ever happened in the history of basketball, James Naismith sure didnt invent it. No wonder his team played with such confidence. In fact,Calipari and Crean are joys to watch pace and scream and plead and cheer their teams on through thick and thin. The facial expressions alone are worth the price of admission. There are words for this, but its hard to find them.The first half of this game was one of the most confounding and enjoyable halves of basketball March Madness has produced. Honestly, it was the best. Quality basketball, fast pace, energetic crowd, foul trouble, yelling at officials and approximately 72 people on press row looking dumbfounded, thanking, Where do I even start with this game? Some key notes: - Zeller and Davis both were tagged with two fouls, limiting their playing time. That sounds like a recipe for bad basketball, especially for Indiana, but both teams passed the test with flying colors. - Watford had one of those NBA-Jam-and-the-ball-is-on-fire moments during one stretch with Zeller on the bench. The junior forward finished the half with 17 points, torching Big Blue Nation once again. The Wildcats will remember Watford as the man who hit the game-winner in the first meeting, but his 11 points in two and a half minutes (when the Hoosiers desperately needed it was even more impressive. - Jones and Kidd-Gilchrist took over in Davis absence, pouring in 23 combined points and grabbing nine rebounds. That young frontcourt was so impressive that Indiana fans resorted to yelling out both players personal flaws to mask the fact that Indiana had few answers for them defensively. Kentucky-Baylor game wont be better than this, but it will be a treat.Between Baylors Quincy Acy being a cage-rattler, the worlds off-and-on fascination Perry Jones, Michael Kidd-Gilchrist re-defining man-child and Anthony Davis just being the everyday Anthony Davis weve all come to enjoy. This will be a treat of matchups and a bevy of talent. Kentucky performed at a much higher level Friday in Atlanta and are still the pick to make it out of the South Regional. There were flashes of brilliance from Baylor this evening, but it will have to much more consistent to keep up with Big Blue.
Original Story:
http://www.foxsportssouth.com/03/24/1...
THE BACKYARD
BEST OF MAXIM
RELATED ARTICLES
JUST PASSING THROUGH
Multiple sources are reporting that the Wildcats freshman forward intends to forgo future campaigns at Kentucky in order move on to the NBA after just one year.
Kentucky star freshman Michael Kidd-Gilchrist is widely projected to be selected as a top-five pick if he enters for the NBA Draft this year, but his mother said Thursday that her son had not made up his mind about leaving school. Citing multiple unidentified sources, ESPN reported Thursday that the Somerdale, N.J., native would announce he was entering the draft after Kentucky...
ATLANTA (AP) -- Michael Kidd-Gilchrist scored 24 points and Kentucky shook off a quiet night by freshman star Anthony Davis, pulling away from Indiana in a showdown of storied programs for a 102-90 victory Friday in the South Regional semifinals. Davis wasn't a huge factor after picking up two early fouls, but the top-seeded Wildcats (35-2) had five other players in double figures...
Baylor dunked its way into the NCAA South Regional final. Kentucky is waiting with the nation's most imposing deterrent to the Bears' hopes for another dunkfest Sunday. Quincy Acy had four of Baylor's seven jams in a 75-70 regional semifinal win over Xavier on Friday night. The highlight was his one-handed slam over 7-footer Kenny Frease on an alley-oop pass. The play...
It looked like Baylor was going to give Kentucky all that it could handle 4 minutes into the game with 10-5 lead following at Quincy Miller's three-point shot, but John Calipari called a timeout and implored his players to play their game and dominate. That is exactly what the Wildcats did as they ripped off an impressive 16-0 run and did not look back the rest of the way, closing...
Kentucky is taking its highlight show back to the Big Easy. With an NBA-like display from a young team filled with future pros, top-seeded Wildcats advanced to the Final Four for the second year in a row with a 82-70 blitzing of Baylor in the South Regional final on Sunday. Michael Kidd-Gilchrist scored 19 points, Anthony Davis added 18 points and 11 rebounds, and Terrence Jones...
ATLANTA (AP) -- Kentucky is taking its highlight show back to the Big Easy. With an NBA-like display from a young team filled with future pros, top-seeded Wildcats advanced to the Final Four for the second year in a row with a 82-70 blitzing of Baylor in the South Regional final on Sunday. Michael Kidd-Gilchrist scored 19 points, Anthony Davis added 18 points and 11 rebounds, and...
Anthony Davis had a rather quiet night. No worries. He's got plenty of help at Kentucky. The top-seeded Wildcats took care of the team that beat them back in early December and are off to another regional final, putting all their weapons on display in a 102-90 victory over gritty Indiana on Friday night. Michael Kidd-Gilchrist scored 24 points and four other players were in...
The top overall seed Kentucky Wildcats lost to the Indiana Hoosiers earlier this year on an iconic Christian Watford three pointer, but this video says they won't let it happen again. We'll see tomorrow night. Check out this "300″ movie spoof featuring Anthony Davis as King Leonidas telling (Davis is much more articulate here than in real life) the Hoosiers that he is out...
IT'S ALL GREEK TO ME
The Kentucky Wildcats lost to the Indiana Hoosiers earlier this year on this Christian Watford's miraculous shot, but they will not let it happen again! Check out this 300 movie spoof featuring Anthony Davis as King Leonidas (Gerard Butler's character) telling the Hoosiers that he is out for revenge for the previous loss. At Coach Calipari's request, Davis finishes off...
Well, this looks familiar. Kentucky is back in a regional final. So is Baylor. The top-seeded Wildcats moved another step closer to the only goal that matters in the Bluegrass State, shaking off a rather quiet night from freshman star Anthony Davis to put away stubborn Indiana 102-90 at the South Regional on Friday. Next up for Kentucky: Those neon-clad Bears, who advanced to their...
Thoughts on a 102-90 loss to the Wildcats: The road ends here in Atlanta, the Hoosiers running out of gas against a matured and supremely talented Kentucky squad that was just too much. But what a way to finish, what a way to go down swinging. This game was the height of college basketball entertainment; two storied programs with top five offenses in the country putting on a show...
College Basketball News

Delivered to your inbox

You'll also receive Yardbarker's daily Top 10, featuring the best sports stories from around the web. Customize your newsletter to get articles on your favorite sports and teams. And the best part? It's free!
THE COLLEGE BASKETBALL HOT 10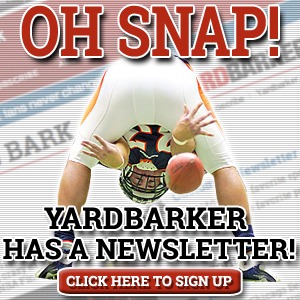 Latest Rumors
The Backyard

Today's Best Stuff

For Bloggers

Join the Yardbarker Network for more promotion, traffic, and money.

Company Info

Help

What is Yardbarker?

Yardbarker is the largest network of sports blogs and pro athlete blogs on the web. This site is the hub of the Yardbarker Network, where our editors and algorithms curate the best sports content from our network and beyond.