Time to kick off the full scouting reports for the 2013 NBA Draft, starting with the seniors first.  Leading off is a National Player of the Year candidate, a former National Champion, and one of the best big men in the country - Duke's Mason Plumlee.     Name:       Mason Plumlee     Age:   22     School: Duke Height: 6'10   Weight: 235   Projected Position:         PF/C      2012-13 Stats (As of  1/18/13): 17.5 ppg, 11.4 rpg, 1.9 apg, 1.6 bpg, 2.8 tpg (33.6 minutes per game) 62.1 FG%, 65.0 FT%, 63.8 TS%, 10.6 OREB%, 26.1 DREB%, 18.9 TREB%   SKILLS & ATHLETIC BREAKDOWN   Offense Post Play One of Plumlee's biggest areas of improvement since last season, Plumlee has turned himself into a legitimate low-post scoring threat.  Plumlee has done a solid job looking to establish position on the blocks, and is capable of going over either shoulder to make his move to the basket, though he is much stronger and more fluid going over his left shoulder to his right hand.  Along with his improved positioning, he has become more aggressive in demanding the ball when he has his defender sealed.  He has a couple of go-to moves, including short jump hooks in the lane off of 2 dribbles, and a solid face-up move about 10 feet out where he can take a few quick dribbles to the basket.  Plumlee does need to do a better job holding his position once he establishes it on the blocks, and not let himself get pushed away from the basket.  Getting lower and using his lower body to anchor his spot as close to the basket as possible will allow him to make more power moves around the basket.  Plumlee is a solid screener on the perimeter and he can be a quality option going to the basket in pick-and-roll sets. Footwork Another area of improvement for Plumlee, Plumlee's movements are a lot more fluid and with purpose.  He adjusts well to how he is being defended in the post, and looks to move quickly to avoid overplays and denial attempts.  As noted, he is much stronger, and confident, going over his left shoulder, but he is capable of going over either shoulder, taking 2 quick dribbles and shooting a short hook.  He has also shown a decent baseline dropstep, and the ability to face up and either go strong to the basket, or if the defense adjusts, use a nice spin move to create separation.  He is far from a finished product, and at times he can revert to hesitating too much if faced with a strong post defender.  Also, Plumlee needs to work on movements that bring him strong to the basket instead of 5-8 feet away.     Ballhandling Plumlee is an average ballhandler for his size, doing a good job minimizing the amount of dribbles he takes, and looking to keep the ball low and shielded from the defender.  He is much more comfortable with his right hand than his left, and you really don't want him taking more than 2-3 dribbles when being guarded.  Shooting Here we come to one of the areas where Plumlee still needs some real work.  I'm not talking necessarily about a short or mid-range jumper, though eventually he will need to expand his offensive game a bit.  Plumlee is able to use both hands around the basket, but he needs to works on shooting the ball as opposed to pushing it towards the basket, especially on his short jump hooks.  A lot of his misses have come because he hits the rim straight on from the lane.  Just add some follow-through and a little arc and he could turn some of the misses into makes.  When he gets to the basket, he does a good job going up strong and finishing with a two-handed dunk.  One place he has improved is in his ability to use angles off the backboard to hit shots from just outside the lane area, allowing him to draw defenders away from the basket. Rebounding Plumlee has a good nose for the ball in offensive rebounding situations, and he does a good job establishing position around the basket to put himself in position for a tip or an easy 2nd chance shot.  He likely would have more offensive rebounding opportunities if the Blue Devils didn't take as many long perimeter jumpers, which usually have longer rebounds.      Passing Skills Plumlee has good court vision, especially out of the low post, and he knows almost instinctively where his open men will be after the defense helps against him.  For the most part, he makes strong passes to the perimeter, and on target enough to allow his teammate to get a quick shot off.  He has also shown the ability to make passes off the face-up and dribble to the basket, making sure he draws the help defender over to him.  Where Plumlee needs to work is on anticipating the need to make a pass, especially against double-teams on the low blocks.  He should also work on being able to spot weak-side cutters for easy shots around the basket. Free Throw Shooting There is no doubt that Plumlee has become a better free throw shooter this year, but that doesn't mean the fixes he made are long-term solutions.  Plumlee's biggest issue is that he doesn't shoot the ball as much as he looks to aim the ball right into the hoop. This may have brought Plumlee some early success this season, and may continue to do so in the future, but without shooting the ball, including arc and follow-through, he reduces his margin of error if he is slightly off to almost nothing.  His shot either will go straight in or miss – not much chance for a good bounce.  What does this mean long term? Probably not a lot.  The game has gotten use to big men who can't hit free throws, but Plumlee could possibly leave a lot of points on the table, since he does a very good job drawing contact and getting to the line.    Defense   Post Defense Plumlee has always been an above-average post defender, but he has shown that he is capable of handling many types of post players this season.  He positions himself well in the post, and he uses his upper body to put pressure on the offensive player.  He can deny the post when needed, but prefers to on the player's dominant side, forcing them to go long around him if they want to make a move into the lane.  He needs to work on using his lower body better to anchor his position, and using it to force his man away from the basket.  His footwork has improved, but he can still be a step slow against quicker offensive players, and his lack of foot speed combined with his preference to shadow towards the inside shoulder leaves him susceptible to dropsteps along the baseline.  When his man faces up, he does a good job not coming out too far and making his man have to score from the perimeter.  Plumlee also does a very good job hedging out on high pick-and-rolls, forcing the ballhandler to take a wide path around, though he needs to work on being quicker spotting and recovering to his man after he sets the screen.  In general, Plumlee has very good defensive awareness, and you can see him throughout the game directing the perimeter defenders to screens and other movements by the offense. Perimeter Defense Plumlee realizes that he doesn't have the foot speed and lateral quickness to defend smaller, quicker players on the perimeter, so instead, he makes sure to position himself in a way which allows him to prevent getting beat off a first-step while also allowing him to close on a perimeter shot.  If he is caught out in space, a decent ballhandler should be able to beat him with a few dribbles, so Plumlee will likely find himself choosing to protect the basket and give up the jumper.  Help Defense/Shot Blocking Plumlee isn't necessarily known for his ability to block shots, and with good reason; he isn't great at it.  He can be slow to react to shots and the timing of his extension could use some fine-tuning.  However, he is very good as a weakside and basket help defender, and he uses his length well enough to alter opposing shots.  He has also done a good job not picking up fouls by staying grounded on shot-fakes and not going after shots he know he can't get to without fouling. Rebounding Plumlee can be very good on the defensive boards, but with some improvements, he can be even better.  He is very good at understanding where he should be positioned for rebounds depending on the shot, and he is quick to get to the ball after the miss.  He does a good job going strong after the miss, extending his arms to get the ball up high, and securing it.  However, he needs to do a better job looking to box out or put a body on someone before he goes after the ball.  What he gets away with now at the college level, will likely not work as well at the NBA level.  Once he secures the rebound, he has also become a very sound outlet passer, seeing the floor well and knowing when he can take a risk throwing out over the top in transition.     Transition Plumlee runs the floor well on the offensive break and he is capable of getting out in front of the defense and finishing, or coming in as a secondary option.  He goes strong to the rim and can finish through contact.  He is a competent enough ballhandler that he can take the ball off the dribble for short bursts, or he can elevate well enough to handle passes around the basket. Plumlee does a very good job hustling back on transition defense and is very good at finding angles to disrupt fast break chances when he has a play.   Summary Plumlee is an odd case of a senior who has had significant minutes for a few years now, but is now really starting to develop his complete skill-set.  When it comes to the draft, this puts him in some ways almost like a freshman or sophomore, where you are trying to figure out where his potential really lies.  As noted above, he still has some skill development to do, but he is strong and athletic, and has shown that he can continue to add the skills necessary to be a low-post presence at the NBA level.  While I don't think he is going to get too much better than he is now, there is room for improvement, and he does enough already to be able to step in and give a tam solid minutes.  He will make almost any team better next season.   Draft Value:  1st Round: Late Lottery-Mid 1st  (#9-17) Plumlee provides a solid mix of an established big man who can defend and rebound with a still progressing offensive game.  Maturity and leadership skills to join any organization.   Leave your comments below, or email me – ed@nbadraftblog.com Follow me on Twitter - @NBADraftBlog
Original Story:
http://www.nbadraftblog.com/2013-scou...
MORE FROM YARDBARKER
Blue Devils News

Delivered to your inbox

You'll also receive Yardbarker's daily Top 10, featuring the best sports stories from around the web. Customize your newsletter to get articles on your favorite sports and teams. And the best part? It's free!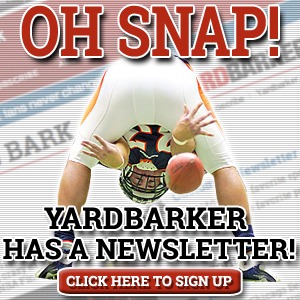 Latest Rumors
Best of Yardbarker

Today's Best Stuff

For Bloggers

Join the Yardbarker Network for more promotion, traffic, and money.

Company Info

Help

What is Yardbarker?

Yardbarker is the largest network of sports blogs and pro athlete blogs on the web. This site is the hub of the Yardbarker Network, where our editors and algorithms curate the best sports content from our network and beyond.