Where does Ben McLemore rank among this year's guards? (Credit) It's Finals time, but it is also draft preview time in the NBA world. Though next year's draft could be the best in over a decade, this year's extravaganza will be, well, not really an extravaganza. A smallvaganza? Eh, you get the idea. Still, picks will be made on June 27th, players will put on a brand new hat (and, often, have to go through the facade of wearing the hat of a team they'll never play for thanks to the dumb trade moratorium. We enjoy that), and teams will hope for production from their freshly picked young talent. The Sports Post is here to provide you all you can handle to prepare for the festivities. Today, we begin with an analysis of the guards. In a draft that doesn't have much of anything, guards may be the deepest and most talented position in the 2013 class. The first round could see as many as 15 of them finding new homes. The strengths of the guards rest chiefly at the point. Reigning National Player of the Year Trey Burke took over in the NCAA tournament, sending Michigan to its first final since the Fab Five. Burke improved immensely in 2012-13, averaging nearly 19 points per game along with almost 7 assists. But, what sets Burke apart is his ability to score points when no one else on his team could. Burke contributed 24 points in the National Championship, and 23 in the Sweet Sixteen against the two powerhouses of Kansas and Louisville, respectively, and was at times the only offense Michigan had. To know that Burke has potential, all you have to look at is his "shot of the tournament" against Kansas, a deep, deep, three-pointer that sent the game into overtime. Burke had missed game winners in the past, but as a star that wants the ball in the waning seconds of a game, Burke found a way to deliver. Though he has been slipping in the minds of some experts, among players in this group, Burke has the best chance of becoming a star in the NBA. His experience in the rough-and-tough Big Ten against the country's best talent certainly won't hurt. Moving down the point guard list, Michael Carter-Williams is seen by many as a top-10 pick and led Syracuse to the Final Four last season. I, for one, don't believe the hype. After watching Carter-Williams on various occasions, I found him to be a poor decision maker. He simply lacks the ability to consistently find the best option. That can't happen when you are a point guard in the NBA. Though his improvement from 2011 is extraordinary, Carter-Williams will struggle against NBA defenses. He shoots too often and needs to mature. Another year in college wouldn't have hurt. Next up we see Phil Pressey, who just months ago was seen as one of the best talents in the country. Pressey won't hear his name called until the second round — if he's lucky — simply because he lacks shooting ability and court vision. The same can be said for Peyton Siva, a reigning national champ. As for the shooting guards, the crop is not nearly as deep. Only two players have realistic chances of being major impact players: Victor Oladipo and Ben McLemore. Both played for high-profile coaches and programs and performed exceptionally well at the college level. Both have good size and ability. It is Oladipo who stands out, though. Going into the season as the second best player on the Indiana Hoosiers, Oladipo left school as a top-three player in the country. He took over games with ease when Indiana's coaching and defense felt shaky. Oladipo has speed, and plenty of it. He will consistently be a threat when his team comes down the floor. His game has potential for a great NBA transition, and with a shorter shot clock, he can play even tougher defense. What Oladipo has in quickness, Ben McLemore has in shooting ability. McLemore finds the rim on a consistent basis and can flat out shoot. He had a field goal percentage of 49.5 last year. Though that is bound to decrease at the NBA level, McLemore competed in a tough Big 12 and faced plenty of talented defenses during his sole college campaign. Both Oladipo and McLemore have top-10 potential in most draft years. During a draft like this, though, they are locks to be in the top-5. But, none of this matters if teams don't need their services. So, let's take a look at who needs guards and the value they may receive by taking one. Most teams in the top-10, except Cleveland, could improve at nearly every position. Oladipo, McLemore, and Burke could all be taken in the first 5 picks. There are four teams who could talk themselves into picking each. Orlando Magic The Magic have a proven point guard in Jameer Nelson and a passable shooting guard in Aaron Afflalo. Still, with Nelson at age 30, Burke would be an improvement at the point long-term and Oladipo would work well as a shooting guard who could get it done on the defensive end. Phoenix Suns Here's Phoenix's problem: they can't score, and they can't stop the other team from scoring. So, yeah, they've only got problems with 100% of the game. They were 21st in the league last year in offense and 26th in defense. The Suns can't pass up Oladipo if he is around at No. 5. He probably won't be, so McLemore is the best option if he's available. Otherwise, the Suns will look to the frontcourt for their first round selection. Detroit Pistons The Pistons are trouble. The Billups-Prince-Hamilton era is long gone and this is a backcourt in need of a star. Any of the above mentioned players would be a steal at No. 8, but the Motor City may need to settle for Michael Carter-Williams, or if they're lucky, University of Michigan star Trey Burke. Look for the Pistons to go point guard in the first round. To conclude, my top 10 guards in the 2013 draft, along with 3 possible steals at the position: Victor Oladipo, Indiana Trey Burke, Michigan Ben McLemore, Kansas Michael Carter-Williams, Syracuse Shane Larkin, Miami C.J. McCollum, Lehigh Allen Crabbe, California Tim Hardaway Jr., Michigan Kentavious Caldwell Pope, Georgia Dennis Schroeder, Germany Potential Steals: Peyton Siva, Louisville: He was the best player on a team that won a National Championship. That would immediately make him the most accomplished member of the Sacramento Kings. Isaiah Canaan, Murray State: He has big game experience and is very athletic. Nate Wolters, North Dakota State: This kid can shoot, and every NBA team needs a shooter on their roster. He may never start, but he's going to earn an NBA salary for a long time. By: Sam Barder
PLAYERS:
Ben McLemore
,
Trey Burke
,
Michael Carter-Williams
,
Peyton Siva
,
Victor Oladipo
,
Jameer Nelson
,
Shane Larkin
,
CJ McCollum
,
Allen Crabbe
,
Tim Hardaway
,
Tim Hardaway Jr
,
Kentavious Caldwell-Pope
TEAMS:
Orlando Magic
,
Phoenix Suns
,
Detroit Pistons
,
Sacramento Kings
,
Kansas Jayhawks
,
Michigan Wolverines
,
Syracuse Orange
,
Louisville Cardinals
,
Indiana Hoosiers
,
Miami Hurricanes
,
Lehigh Mountain Hawks
,
California Golden Bears
,
Murray State Racers
,
Georgia Bulldogs
,
North Dakota State Bison
MORE FROM YARDBARKER
College Basketball News

Delivered to your inbox

You'll also receive Yardbarker's daily Top 10, featuring the best sports stories from around the web. Customize your newsletter to get articles on your favorite sports and teams. And the best part? It's free!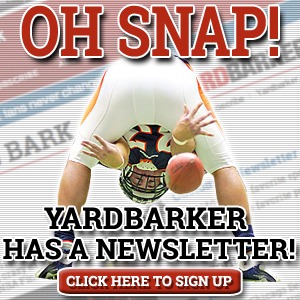 Latest Rumors
Best of Yardbarker

Today's Best Stuff

For Bloggers

Join the Yardbarker Network for more promotion, traffic, and money.

Company Info

Help

What is Yardbarker?

Yardbarker is the largest network of sports blogs and pro athlete blogs on the web. This site is the hub of the Yardbarker Network, where our editors and algorithms curate the best sports content from our network and beyond.