Found January 19, 2012 on Louisville Card Game:
The bad fortunes of athletic teams can divide more than fan bases.Lachlan McLean, the WHAS Radio sports talkshow host who earns a paycheck by irritating his listeners, appears to have ticked off a fellow broadcaster. Turns out that even Lachlan McLean has a blog. Who knew?In a recent posting, McLean created an elaborate chart purporting to show that Kyle Kuric had not improved during four seasons with the University of Louisville basketball team. What McLean is attempting to really prove with his "productivity by minute" chart is unclear, but the numbers indicate that Kuric's numbers have been fairly consistent over his career.What's even more certain is that McLean's approach is a backhanded shot at Rick Pitino's ability to develop his players.Drew Deener, the host of The Early Birds on WKRD, takes McLean to task on his WKRD blog, applying McLean's analytical technique to the career of Michael Jordan, which indicate that Jordan's stats remains fairly consistent over 14 seasons in the NBA.Deener concludes:
"Clearly with Lachlan's show getting pre-empted almost every night, he's got a lot of time on his hands.  So much so, that he's come up with the worst fu$&@$$# theory of all time …"Sounds ridiculous…not to Lachlan McLean…because, as he told us, the only true way to measure a player is productivity per minute.  We know Kyle was on pace to become a 100 percent free throw shooter his Freshman year (2 for 2…colored in red on Lachlan's freaking pie chart or whatever the hell that is), until Pitino clearly messed that up."Bite me Lachlan, now I know why everyone hates you."
That should make McLean's day, having added a fellow broadcaster to his list of haters.
Original Story:
http://feedproxy.google.com/~r/uoflca...
THE BACKYARD
BEST OF MAXIM
RELATED ARTICLES
Louisville team trainer Fred Hina said the odds of Kyle Kuric playing against Pittsburgh on Saturday are 50-50. Coach Pitino said he thought Kuric would've played on Monday against Marquette, but he was still suffering from a sprained ankle. If its Kyle's decision, I expect he will play, but we won't know for sure until Saturday afternoon. A sprained ankle can keep a player...
Calipari has dealt another blow to Louisville coach Rick Pitino. This blow comes on the recruiting trail, and is more than just another loss for Rick Pitino and the Cardinals.
–Kyle Kuric listed as a game time decision for tomorrow. He has not practiced in a while, Pitino says. –Prior to Kuric's injury, Pitino planned on moving him to the 4-spot and going with a smaller lineup. –Pittsburgh has been playing really well as of late, despite being 0-6 in league play. –Pitino says Tray Woodall will make his return tomorrow and is one of the premier...
Louisville is showing serious interest in Dominic Woodson, a four-star 2013 center from Vermont Academy. Cardinals assistants Kevin Keatts, Richard Pitino and Wyking Jones have all traveled to see the 6'10, 260-pound Woodson this season. Wednesday night, Louisville head man Rick Pitino was in Vermont to see Scout.com's No. 10-ranked center play against Tilton's Nerlens Noel.
Considering the current circumstances, Saturday's game at Pittsburgh may be the biggest "must win" situation for Rick Pitino in quite some time. Unfortunately, Jamie Dixon and the Pittsburgh Panthers need a win more than Louisville does. Both teams were ranked in the top ten preseason AP poll, but have plummeted in recent weeks. Louisville and Pitt are a combined 2-8 in the...
We will always have Syracuse.Two good things University of Louisville basketball fans can still look forward to this season are a couple of games against Syracuse, the No. 1 team in the nation.Rick Pitino's Louisville teams have defeated Syracuse seven straight games since the 2006-07 season and eight out of the last nine games. U of L own a decided 13-4 advantage in the overall...
Rick Pitino continues trying to be outwardly optimistic at his pre-game press conferences these days despite receiving a daily dose of bad news from trainer Fred Hina."The attitude of his team is off the charts, they work their butts off, and they don't get discouraged," he said. "This will help them win games. I don't which games they will be, but wins will come."But...
Louisville heads to Pittsburgh for a nationally televised Big East contest Saturday night having lost five of their last seven games. The Cardinals, 2-4 in conference play, will be without top front court reserve Rakeem Buckles, who tore his ACL against Marquette, and could be without starting forward Kyle Kuric for the third game in a row.
Rick Pitino had been hoping to have Wayne Blackshear back in the lineup for Louisville's game Jan. 25 against Villanova. But trainer Fred Hina said Wednesday night that the former Chicago star guard might not be ready until mmid-February, if at all this season.
Cardinals News

Delivered to your inbox

You'll also receive Yardbarker's daily Top 10, featuring the best sports stories from around the web. Customize your newsletter to get articles on your favorite sports and teams. And the best part? It's free!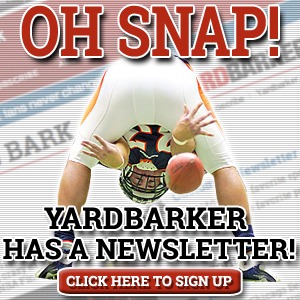 Latest Rumors
Best of Yardbarker

Today's Best Stuff

For Bloggers

Join the Yardbarker Network for more promotion, traffic, and money.

Company Info

Help

What is Yardbarker?

Yardbarker is the largest network of sports blogs and pro athlete blogs on the web. This site is the hub of the Yardbarker Network, where our editors and algorithms curate the best sports content from our network and beyond.