Found December 11, 2011 on Race Review Online:
West Virginia University basketball coach Bob Huggins is starting to see growth and improvement from his freshmen dominated team. Even Huggins admitted, "Everybody looks better when the ball goes in".
The Mountaineer win over the University of Miami on Friday improved the team to 6-2 on the season and earned the team a break. Huggins and his freshmen next scheduled game is December 17.
Huggins, in his fifth season since returning to his alma mater, has posted three 6-2 starts, this year, in 2010, and in 2008. In 2009, the Mountaineers final Four team, Huggins started 8-0 and in 2007, he started 7-1. In essence, the current incarnation of the Mountaineer basketball team has matched Huggins' worst start; if you can call a 6-2 start worst.
When the Mountaineers dropped a game to Mississippi State, many in Mountaineer Nation began to question the team potential for this season and their ability to earn another trip to the Big Dance in March. After consecutive victories over Kansas State in Wichita and the Hurricanes in Morgantown, fans should again rethink their opinion of the team.
Shame on any Mountaineer fan that counted out a Huggins coached team six games into a season.
Certainly, at 6-2 WVU is not assured anything concerning seeding in the NCAA tournament, or Big East conference play for that matter. What the 6-2 record does represent is the Mountaineers ability to compete. The Mountaineers are in the midst of playing one of the toughest schedules in their basketball history, if not the toughest.
Huggins has repeatedly referenced that his team will only be rewarded for their tough schedule if they win, there are no consolation points for playing a hard schedule and losing. What a slate of hard teams does for a young club is accelerate the learning curve.
Huggins' three experienced players forward Kevin Jones, guard Truck Bryant , and forward/center Deniz Kilicli have all provided extended minutes, leadership, and points so far this season. The three combine to average 49 of the 77 points the Mountaineers average through the first eight games.
One of the keys coming into the season was for Jones, Bryant, and Kilicli to raise their scoring averages over last year. So far all three have accomplished that goal, combined the three have increased their average scoring by 18.2 points per game; Jones is averaging 20.1, Bryant 17.0, and Kilicli 12.1.
What should not be overlooked is the contribution the rest of the team has made in the scoring category. By contributing 28 points, the young guns are accounting for 36.3 percent of the points per game. Jabarie Hinds leads the group with 8.9 points per game, followed by Gary Browne with 6.3, and Aaron Brown with 5.8.
Currently, the Mountaineer basketball team is averaging 77 points per game as a team. That is two points more than Huggins' highest scoring team average, 75 for his 2007/08 squad. Granted, the current average is only eight games into the season but the average is against that hardest schedule.
As the season progresses it would stand to reason that, the freshmen players would become more adept at running Huggins' offense, and scoring in that offense. It would also make sense that once the Mountaineers enter Big East conference play the level of defense the team faces each night will increase significantly.
An accepted hallmark of a young team is the expectation of increased turnovers per game such youth generates. This year's version of the WVU basketball team is no different averaging 16 TPG compared to 12 TPG last year. In fact, since his arrival in Morgantown a Huggins coached team has never averaged over those 12 TPG for a season.
Huggins has often stated that his young players do not yet know how to play defense the way Huggins wants them to play defense. Far be it from me to argue against Huggins' assertion of his overall team defense, the coach is approaching 700 career wins and has built his reputation on the ability of his teams to play defense.
Still, the team that does not know how to play defense properly is also the team that is averaging the most steals per game of any Huggins coached WVU team. Currently, the Mountaineers are averaging 8 SPG up from 5 SPG last year and the previous Huggins high of 7 SPG his first two teams posted in Morgantown.
As with scoring, the more familiar the young players become running Huggins' defensive sets the better team defense they will play. By that, it would make sense that the average steals per game would increase as the season progresses, not decrease.
It is far too early in the season to draw any concrete conclusions of how well the team will perform in Big East play, or whether the team is indeed worthy of an NCAA appearance. Just as it is far too early to conclude that, the team will post Huggins' worst won/loss record at WVU.
Eight games in the only conclusion that can be drawn are that Huggins is not completely happy with the overall play of his basketball team. Now that I think about it, Huggins is never happy with the overall play of his basketball team.
Precisely why a Huggins coached team should never be evaluated too harshly in December.
Original Story:
http://sports-at-work.com/20111211108...
THE BACKYARD
BEST OF MAXIM
RELATED ARTICLES
MANHATTAN, Kan. - West Virginia Head Coach Bob Huggins spoke following the win over Kansas State. Listen to what he had to say about the performance of his Mountaineers.
MANHATTAN, Kan. - Frank Martin took his team ti Wichita to face West Virginia and former Head Coach Bob Huggins. Listen to what he had to say about the need for improvement for his 'Cats
After West Virginia's two-overtime victory over Kansas State on Thursday night, the Mountaineers' veteran head coach Bob Huggins said that it his team lost on Saturday to Miami, the KSU win would mean nothing.
West Virginia standouts Julian Miller and Stedman Bailey offered opinions on the Big East race, preparations for the Orange Bowl and the all-conference teams as they began their first practices for the postseason.
Mountaineers News

Delivered to your inbox

You'll also receive Yardbarker's daily Top 10, featuring the best sports stories from around the web. Customize your newsletter to get articles on your favorite sports and teams. And the best part? It's free!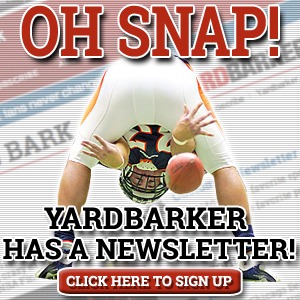 Latest Rumors
The Backyard

Today's Best Stuff

For Bloggers

Join the Yardbarker Network for more promotion, traffic, and money.

Company Info

Help

What is Yardbarker?

Yardbarker is the largest network of sports blogs and pro athlete blogs on the web. This site is the hub of the Yardbarker Network, where our editors and algorithms curate the best sports content from our network and beyond.