Is it more important to have talent to win basketball games or does having a strong culture and team atmosphere lead to the Final Four? When looking at a team such as Kentucky, they clearly believe in the first line of thinking. UK is known for stockpiling talent. They earned the #1 rating from Rivals for the past five years (for 2009-13) in terms of incoming talent. They are the...
Dustin Johnston ROSEMONT, Ill. — John Beilein, Caris LeVert, and Spike Albrecht were all in attendance to represent Michigan at Big Ten Media Day on Thursday morning. They were among the most popular groups at the event, fielding questions from reporters throughout the hour of availability. Though Wisconsin is the unanimous favorite to win the conference, coaches and players alike...
John Beilein met with the media this morning in Chicago at the Big Ten's annual Media Day. Beilein discussed Preseason All-Big Ten junior Caris LeVert and a number of other topics and issues facing the Wolverines for the upcoming season.. Watch Beilein's press conference in the embedded media player below or read the transcript here. The post Video: John Beilein at Big Ten...
Dustin Johnston Three years ago, Michigan won the Big Ten with a starting lineup that measured 6-1, 6-3, 6-5, 6-4 and 6-8. The Wolverines were one of the smallest teams in the country and while they certainly rebounded like it, they also found a way to win. Since then, John Beilein has been forced to overhaul his roster almost every season. The only players from that roster still...
Michigan basketball is a little thin this year at power forward. Without an experienced forward, freshman Kameron Chatman will have to anchor this position. Coach John Beilein relies heavily on a spread four guard offense, and uses the ability of a stretch four to his benefit. Click here for the small forward preview. Coming off the bench at that crucial stretch four position is...
Coach John Beilein Coach John Beilein is now entering his eighth season as the Michigan Wolverines basketball head coach. Before becoming Michigan's head coach eight years ago, he had very successful stints with West Virginia and Richmond. Coach Beilein is the only coach in college basketball history to lead teams to 20 win seasons at four different collegiate levels, those being...
Duncan Robinson Division III All-American and reigning National Freshman of the Year, Duncan Robinson will transfer to Michigan for his final three seasons of eligibility. Robinson enjoyed a sensational freshman season at Williams College as he led the Ephs to the D3 National Championship game. Robinson averaged 17.1 points, 6.5 rebounds and 1.8 assists during last year. The 6-foot...
John Beilein kicked the tires throughout the July evaluation period in search of a shooter to add to Michigan's 2015-16 roster. He might have finally found one  in the most unlikely of places: Williams College. Williams  is the top liberal arts college in the United States according to US News and World Reports and has just 2,052 undergraduates. Duncan Robinson was the NCAA...
It sounds like Michigan coach John Beilein was just getting fresh air and not bar hopping Thursday night when he got lost trying…
MORE STORIES >>
College Basketball News

Delivered to your inbox

You'll also receive Yardbarker's daily Top 10, featuring the best sports stories from around the web. Customize your newsletter to get articles on your favorite sports and teams. And the best part? It's free!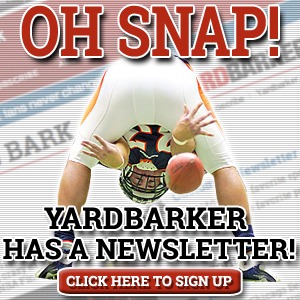 THE COLLEGE BASKETBALL HOT 10