Julius Randle (middle) is just the start of Mitch Kupchak's (left) plan to rebuild the Lakers – Mandatory Credit: Veooz.com The Los Angeles Lakers have been, well, how should I put this, embarrassingly awful over recent seasons. And that's me being nice. The Lakers' last two seasons have been the worst we've seen them play in over a decade. The sad part is, they've invested...
The NBA Summer League is almost over, and several former Kentucky Wildcats had great showings for their teams. The one with the biggest spotlight on him was Los Angeles Lakers forward Julius Randle. Friday afternoon's 83-77 win over Denver improved ,ay have been randle's best game. After struggling through the first three quarters, it was Randle that carried the team to victory...
After the Los Angeles Lakers made Julius Randle the seventh-overall pick in the 2014 NBA Draft, the 19-year-old player out of the Kentucky Wildcats pro basketball player factory took to social media to reveal that he was in fact a big fan of the Lakers, especially Kobe Bryant, way back when he was a wee […] The post Here's Julius Randle wearing new teammate Kobe Bryant's jersey...
The time is almost here for former Kentucky Wildcats forward Julius Randle to officially become an NBA player. The 2014 NBA raft takes place this Thursday, and Randle figures to hear his name called within the first 10 picks. He would go even higher if not for concerns surrounding his right foot. Yahoo Sports originally reported Randle will likely require surgery on that foot...
In "Moneyball" Oakland A's general manager Billy Beane was forced to replace the production of star players Jason Giambi and Johnny Damon. Kentucky basketball will most likely not be relying on sabermetrics or obscure, diamond-in-the-rough players to replace Julius Randle and James Young next season, but head coach John Calipari will be searching for new productivity. ...
Julius Randle is the newest athlete on Nike's promotional team, and the company did everything but roll out a Kentucky blue carpet for the talented forward in welcoming him. They've also printed "You Can't Handle Randle" shirts, because clever names rhymes are always fun. Welcome to @Nike #CantHandleRandle pic.twitter.com/MqYWbvYzTS — Julius Randle (@J30_RANDLE) May...
Kentucky forward Julius Randle is headed to the NBA. The freshman big man officially announced his intentions to leave school early and pursue a professional basketball career in a Tuesday afternoon press conference.  I would like to thank the entire Kentucky family for this year, but I have decided to take the next step and enter into the NBA draft. — Julius Randle (@J30_RANDLE...
Julius Randle is the most NBA ready of Kentucky's neo-Fab 5 freshmen. He's the only one of the Kentucky Wildcats starting five who could possibly be drafted top five overall in June. If UK wins it all tonight (they're favored by three) it will only heighten the discussion of the so-called "one and done" policy/NBA Draft minimum age rule. Since John Calipari has a de facto...
Julius Randle is going to get raked over the coals for this one. At the press conference following an incredible 74-73 win over Wisconsin that earned the Wildcats a spot in the national championship game Monday he was asked a question. Before he could answer it he had to ask one of his own: He's a heck of a basketball player and a gutsy kid. From what I've read he seems...
Julius Randle dominated the interior post during Kentucky's win over Michigan on Sunday. His 16 points and, more importantly, 11 rebounds helped the Wildcats hang on down the stretch in what was one of the most exciting games of the tournament. And Randle's unlucky mother didn't even get to stick around to watch the end […]
MORE STORIES >>
College Basketball News

Delivered to your inbox

You'll also receive Yardbarker's daily Top 10, featuring the best sports stories from around the web. Customize your newsletter to get articles on your favorite sports and teams. And the best part? It's free!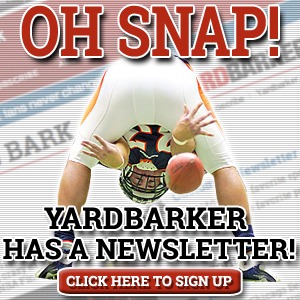 THE COLLEGE BASKETBALL HOT 10