With the start of college basketball around the corner, we're breaking down Michigan's roster player-by-player. Previously: Spike Albrecht. (Photo: Dustin Johnston) Zak Irvin was Michigan's sixth man last season, but he never had trouble making himself noticed on the floor. When Irvin checked into the game he was ready to do one thing: shoot, and then shoot some more. Irvin...
Many Michigan basketball players in the past under Coach John Beilein have had small roles their freshman season because of stars in front of them. The sophomore year for players under Coach Beilein have been extremely significant, which is usually their chance to strut their stuff. Some have had good freshman seasons, but the sophomore seasons have overshadowed successful freshman...
Dustin Johnston The name is Camp Sanderson, and the results are unquestionable. Spend a summer with Michigan strength and conditioning coach Jon Sanderson, and you'll reap the benefits throughout the upcoming season. Nik Stauskas and Caris LeVert did it last summer. Trey Burke made the leap before his sophomore season. Spend a summer in Camp Sanderson, and you'll improve your...
Basketball season is around the corner and over the next several weeks we'll rundown some of the biggest storylines facing the 2014-15 Michigan Wolverines. In this edition we look at sophomore wing forward Zak Irvin and whether he's ready to make the leap in John Beilein's offense.  (Photo: Dustin Johnston) Zak Irvin only played more than 20 minutes six times as a freshman...
Zak Irvin (isportsweb.com) Michigan basketball has a young arsenal at the small forward position led by sophomore Zak Irvin. Irvin is the unanimous decision at starting small forward and will see around 30 minutes per game this season. For my shooting guard preview visit http://isportsweb.com/2014/09/21/michigan-basketball-shooting-guard-preview. Backing up Irvin will be 6'6 freshman...
Mark Donnal The Michigan basketball team has just completed their Italy trip and four game exhibition tour. The Wolverines won all four games by an average of 37.5 points. Michigan averaged 100.5 points per game which answers the question if this team can put up enough points to make up for lack of a dominant presence inside. Coach John Beilein is known for his dominant shooting...
Zak Irvin (isportsweb.com) The Michigan basketball team has a lot to look forward to this year, with many new faces and a young roster. This team has many players ready to step up and replace losses of Nik Stauskas, Glenn Robinson III, Mitch McGary and Jordan Morgan. Even though this roster has multiple returning guards, most of their roles will have to increase from last season...
Dustin Johnston @zgordon5: What does Zak Irvin specifically need to work on the most to become "more than just a shooter"? Did he show that potential in HS? I guess more clearly: should we have a lot of optimism about Zak being able to truly be more than a shooter, or are there red flags? We've established that Irvin was 'just a shooter' last year after roughly three out...
Freshman wing Zak Irvin has been huge all season for No. 21 Michigan with his timely shot making from deep. In Wednesday's win over Iowa, it was Irvin's hustle that made the biggest impact as the Wolverines held on against the Hawkeyes.
MORE STORIES >>
College Basketball News

Delivered to your inbox

You'll also receive Yardbarker's daily Top 10, featuring the best sports stories from around the web. Customize your newsletter to get articles on your favorite sports and teams. And the best part? It's free!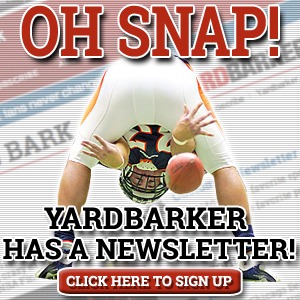 THE COLLEGE BASKETBALL HOT 10