Found January 26, 2012 on Maize & Blue Nation:
Martin following the win against Ohio on Nov. 26, 2011. Senior Bowl practice is well underway, and Michigan defensive tackle Mike Martin is making news after his brief altercation with Ohio center Mike Brewster.
[Brewster] got into a brief shoving match with Mike Martin (DT, Michigan) after Martin beat him on an inside move during position drills.  Brewster and Martin are familiar foes, of course, because of the Michigan-Ohio State rivalry. "He's one of my best competitors," Brewster said after practice. "I love going against him."
This doesn't sound anything more than a little extra fire due to the long rivalry between these two guys who have been starters for their respective teams for many years. Frankly, I'd be surprised if this didn't happen. Nice to see the hate is alive and well going into the next level.
If I were a media member covering the Senior Bowl, I'd like the opportunity to ask Mike how well Brewster stacks up against David Molk, who beat Brewster out for top Big Ten honors and the Rimington Award.
More on Molk, and some hardcore NFL training video after the jump.
Speaking of Molk, interesting details emerging about his pre-Sugar Bowl injury, and just how serious it was. Molk severed a tendon in his right foot during warm-ups before the game, although both Molk and Michigan doctors had no idea the severity of the injury.
As he sat on the training table before the game, we was told that playing in the game would probably only risk greater injury, thus reducing his draft stock and ability to play in senior all-star games.
"It's really scary, because you don't know what it is, the doctors don't know what it is, the trainers don't know what it is, and that's unsettling," Molk said this week. "And then with the NFL stuff coming, my body is my investment now.

"There is a thought that goes through your head, 'Should I play? Should I go at all?' But I can't watch a game. One play in, and I knew I was going in."
He was advised to sit out the bowl. He did not.
Molk said he thinks it snapped because it was rubbing against a piece of jagged bone left over from a 2009 injury.

"Rope on a sharp edge," he said. "Wear, wear, wear, wear ... snap."

Molk knew it was bad, but didn't scream. He didn't yell. He barely limped, walking over to position coach Darryl Funk to furtively tell him something was wrong.

"Can you play?" asked Funk.

"We'll see," Molk said.
To quote Brady Hoke: "Football, is a tough man's game."
No doubt. Further proof...
Prepping for the NFL with Mike Barwis at Bawris Methods in Plymouth, MI.
window.dctile = Number(window.dctile) + 1 || 1; window.dc_ord = Number(window.dc_ord) || Math.floor(Math.random() * 1E10); if (dctile==1) {var vdcopt = 'ist';} else {vdcopt = '';} if (17>dctile) document.write('<script type="text/javascript" src="http://ad.doubleclick.net/adj/yb.maizenbluenation/;chan1=college;rating=pg;dcopt=' + vdcopt + ';yb=ad;s1=;s2=;tile=' + dctile + ';sz=300x250;ord=' + dc_ord + '?"><\/script>\n');
Original Story:
http://www.maizenbluenation.com/2012/...
THE BACKYARD
BEST OF MAXIM
RELATED ARTICLES
On Saturday afternoon, Michigan fans get one final chance to see Mike Martin in a winged helmet when he takes the field for the North team in the Senior Bowl. The beloved Michigan senior defensive tackle who persevered through three different head coaches, multiple coordinators, and two losing seasons, had a great 2011 campaign but it has been his efforts in Senior Bowl practices...
Michigan guard Eso Akunne is expected to miss 6 to 8 weeks following surgery on his left foot. The team announced Akunne's status Thursday, a day before the scheduled operation. Akunne will have a screw inserted into his left foot to help stabilize an injury to his fifth metatarsal. Akunne, a junior, has played 48 minutes in 12 games this season for the 20th-ranked Wolverines...
Michigan defensive tackle Mike Martin is making a name at the Senior Bowl this week. Twitter raves have come from those on site in Mobile, Ala., through just two days of workouts. ESPN draft analyst Todd McShay: "If Michigan DT Mike Martin took a play off I haven't seen it. Only 6-1, but 307 lbs and violent hands. There's a place in NFL for this guy."
Eso Akunne will be sidelined for the next six to eight weeks following foot surgery. Here's the athletic department release: ANN ARBOR, Mich. – University of Michigan men's basketball head coach John Beilein announced today (Thursday, Jan. 26) that junior guard Eso Akunne (Ann Arbor, Mich./Gabriel Richard HS) will miss 6-to-8 weeks following surgery on his left foot....
By now you have probably noticed the new look at the top of the site. You may have clicked over and thought for a brief instant that you were on the wrong site. You may found it ugly or you may have been met with surprise that it was better than the clean but bland look of the previous header. Regardless of your first impression, you probably saw clutter. Not an old-grandma's-old...
Day two is in the books.  The pads came on and the play intensified.  Some big changes from yesterday in the way play went down.  I love seeing how much these guys care.  That love for the game goes a long way at these events.  It makes things much more competitive. I loved some of the feisty nature of play on the North Side.  I expect to see a fight tomorrow.  Mike Brewster...
Here's Jordan Morgan, Trey Burke and Zack Novak after Michigan's first road win of the season at Mackey Arena, where the Wolverines hadn't won a game since 2003. Morgan and Novak after the jump. 
Michigan junior guard Eso Akunne is out for six to eight weeks after injuring his left foot during the first half of the Wolverines' 66-64 win at Purdue on Tuesday.
With two months left in their college basketball careers, Michigan seniors Zack Novak and Stu Douglass aren't often thinking about the end. Fortunately for them Tuesday, one of their teammates had their final regular-season home-state appearance in mind at Purdue's Mackey Arena.
Wolverines News

Delivered to your inbox

You'll also receive Yardbarker's daily Top 10, featuring the best sports stories from around the web. Customize your newsletter to get articles on your favorite sports and teams. And the best part? It's free!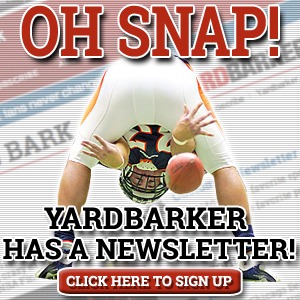 Latest Rumors
Best of Yardbarker

Today's Best Stuff

For Bloggers

Join the Yardbarker Network for more promotion, traffic, and money.

Company Info

Help

What is Yardbarker?

Yardbarker is the largest network of sports blogs and pro athlete blogs on the web. This site is the hub of the Yardbarker Network, where our editors and algorithms curate the best sports content from our network and beyond.