TailGreater: Drinking with the Ducks in Eugene
By Sam Greszes | Last updated 11/9/16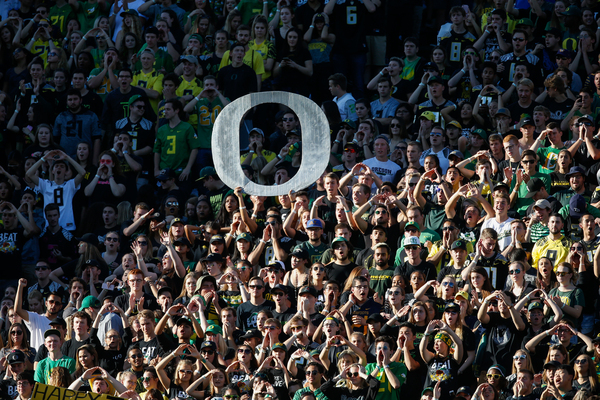 Oregon Ducks fans will be rocking with Stanford coming to town.
Otto Greule Jr./Getty Images
Hey! Need a distraction? Enter sports, specifically tailgating for college football.
Playlist Of The Week: Rebel Rebel

Just as a quick note, this is the first time in the (admittedly short) history of TailGreater in which our playlist will contain profanity, so be aware if you're going to have little ones at your tailgate! That said, sometimes profanity can be incredibly cathartic, especially when it's paired with a Public Enemy beat or a Tom Morello guitar line. From Rage Against the Machine to Bikini Kill to Green Day and even some Black Sabbath, this playlist is purposefully built to pair with booze, football, friends, good food and righteous anger. Heck, you can start playing it right now if you want!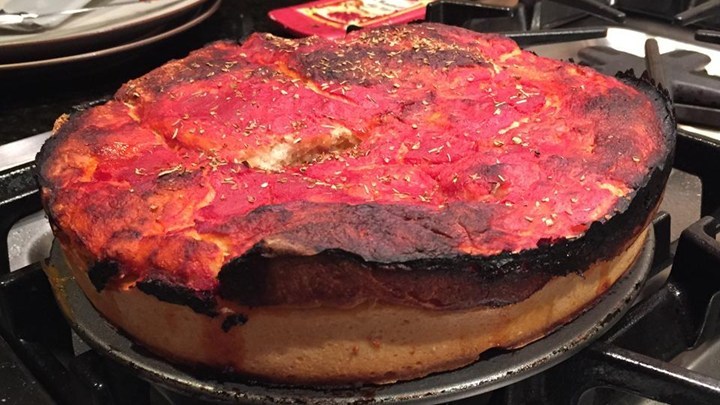 The work starts now, and it'll be worth it. (Image via Allrecipes)
There's a lot of work to do, friends. And you might not have the energy, mentally or physically, to start it today, but once you do, the work needs to start. If you apply yourself, the product will be worth it. A tailgate can be a big, scary place full of unfamiliar people, and it might seem tempting to give up on it. To simply go somewhere else — to a bar, to stay home, to escape.

And I can't blame you for doing that. But for whatever it's worth, I think that it's important to put in the backbreaking work that will truly change the tailgate for the better. Sure, you might not be the person in charge, but the beautiful thing about a tailgate is that everyone contributes. And if you work hard at making this stuffed pizza with the resolve of the determined, of the strong, maybe you can be a part of that change.

Sure, you'll have to make the dough from scratch. Sure, start to finish it takes hours, especially if you include the time it takes for the dough to double in size. But anything worth doing will take time and effort. Remember that as you sweat into the dough, kneading it into a pliable, wonderful ball. Remember that as you preheat your oven and layer the sausage, cheese and pepperoni onto the dough.

Maybe it won't be this pizza that changes the tailgate for the better. In fact, it probably won't be. But if you keep working at it, if you, week after week, keep applying this energy, things will begin to change.

The full recipe can be found here, via Allrecipes.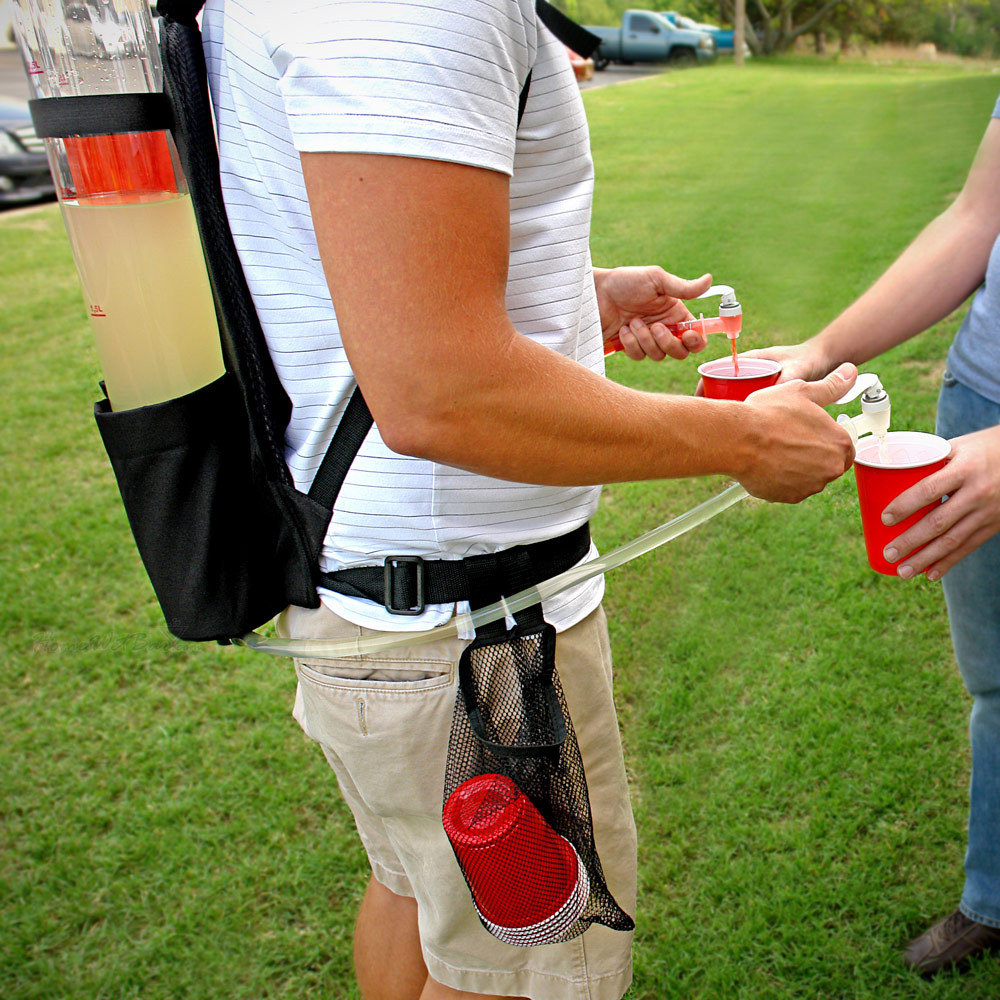 Be the change you want to see in the world. (Photo by Home Wet Bar)
No tailgate is complete without alcohol, so be sure to load up on lots and lots and lots of it this week! If you're looking for a fun and unique way to serve the alcohol, however, consider picking up this handy little backpack drink dispenser. It's got two gigantic canisters on the back, so you can fill them with two different types of beer or punch, or just fill both of them with Everclear! Your choice!

Either way, this really is a fun little invention, especially if your tailgate consistently has people congregating around small coolers to grab their brews or sodas. Just make sure you stash it in the car before you head into the stadium! The whole shebang will set you back about $40, and you can pick it up here.
Tailgate of the Week: Drinking with the Ducks
In what promises to be one of the better unranked matchups of the week, Oregon is set to host Stanford at home. Sure, this isn't as bitter a rivalry as, say, Michigan-Michigan State, but it is a rival nonetheless, and the game promises to be pretty competitive. As an added bonus for folks near the Oregon campus, the Ducks take their tailgating seriously. Maybe too seriously.

I mean, what other college has converted an indoor practice facility into a fully fledged premium tailgating area?

The Moshofsky Center, if you can afford it, is a must-visit for any tailgater who is making his or her way over to a Ducks game. Before every game, the practice facility fills up with food, drinks, entertainment, and even (gasp!) tables and chairs! Sure, it might not be as charming as standing outside under a canopy near a pickup truck, it's a more urbane tailgating environment to be sure, but the massive amounts of food and beer vendors will more than make up for the lack of exhaust smoke in the air.

Happy tailgating, folks. This week, and every week.
QUIZ: Name every member of the Stanford Cardinal to be selected in the first round of the NFL Draft
Since 1941, the Stanford Cardinal have sent 23 players to the pros in the first round of the NFL draft. How many can you name?
Clue: Year-Draft Number-Position-Team
MORE FROM YARDBARKER
College Football News

Delivered to your inbox

You'll also receive Yardbarker's daily Top 10, featuring the best sports stories from around the web. Customize your newsletter to get articles on your favorite sports and teams. And the best part? It's free!