Posted January 29, 2013 on AP on Fox
The World Anti-Doping Agency called the UCI ''deceitful'' Tuesday for shutting down its independent doping panel and said it won't participate in an amnesty commission set up by the cycling governing body. WADA said the UCI has ''again chosen to ignore its responsibility to the sport'' by disbanding the panel looking into claims that cycling leaders helped cover up Lance Armstrong's suspicious doping tests and accepted $125,000 in donations from him. Instead, the UCI announced Monday plans to set up a separate amnesty-style ''truth and reconciliation commission'' (TRC) that it claimed was supported by WADA President John Fahey. ''This is not only wrong in content and process, but again deceitful,'' WADA said in a statement. ''The fact is that WADA was awaiting a reply to the correspondence when the UCI release was delivered. ''WADA has not and will not consider partaking in any venture with UCI while this unilateral and arrogant attitude continues.'' The anti-doping agency added that it will not ''pay for or contribute to any collaborative effort with UCI into investigating UCI's long-standing problems with doping in its sport and its alleged complicity.'' UCI President Pat McQuaid issued a response to the WADA statement, which he called ''blatant and aggressive misrepresentations,'' and released private email exchanges with the agency. ''The UCI is perplexed that WADA has now chosen to rebuff and attack the UCI's willingness to establish a TRC, having just demanded that the UCI establish exactly such a commission,'' McQuaid said in a statement. McQuaid claimed that Fahey supported the independent panel being replaced by a TRC, and released an email that included the anti-doping chief saying the ''process should start over from a new beginning.'' McQuaid urged Fahey to set aside his apparent ''personal vendetta and crusade against cycling'' and support the TRC. ''Our aims are the same: to rid cycling and indeed all sports of the scourge of doping,'' McQuaid said. ''The UCI is determined not to dwell on WADA's inconsistent behavior,'' he added. ''We wish to reaffirm our commitment to establishing the TRC.'' Accusations against the UCI emerged in the U.S. Anti-Doping Agency report that detailed doping and led to Armstrong being stripped of his seven Tour de France titles. Armstrong recently confessed to doping after years of denials. In justifying the reason to disband the independent panel, the UCI cited WADA's refusal to cooperate with the inquiry. But WADA on Tuesday said it would not participate because of the ''inadequacies of the terms of reference and the timelines.'' It also didn't want the UCI to scrutinize or edit the findings before they were released. WADA said it hopes the UCI's independent commission will still meet as previously planned on Thursday, despite being disbanded. The three-person body said Tuesday the UCI never provided the cooperation - promised by McQuaid - to allow it to function. ''This failure to cooperate makes our task impossible,'' the commission, which was chaired by British judge Philip Otton, said in a statement. ''Therefore, the proposed hearing on (Jan. 31) will not take place.''
Original Story:
http://msn.foxsports.com/cycling/stor...
THE BACKYARD
BEST OF MAXIM
RELATED ARTICLES
  In the famous words of Dr. House, everybody lies. This may be a cynical way of looking at sports, but at this point we shouldn't want superlatives and heroism attached to any athlete. There's no need for it. Why can't athletes just be marveled for their athletic prowess?   We're always searching for the next "feel good story'. It's not just enough that a team went...
RADIOHEAD REMIX
Say what you want about him, but Lance Armstrong's karaoke night had great drink specials.I'm more affected by the fact that Radiohead's "Creep" is old enough to drink than I am by anything that Lance Armstrong says lately, which is why I only watched the former 7-time Tour de France champion's interview with Oprah Winfrey so I could burn a few thousand calories by...
Lance Armstrong says a truth and reconciliation program is the ''only way'' to deal with cycling's doping crisis and the sport's governing body should have no role in the process. Armstrong spoke to Cyclingnews in an interview published Wednesday, his first since admitting to Oprah Winfrey two weeks ago that he doped to win the Tour de France seven times...
U.S. Anti-Doping Agency chief executive Travis Tygart says the International Cycling Union did all it could to stall its doping investigation into Lance Armstrong. Speaking at a special hearing of the Bundestag sports committee in Berlin on Wednesday, Tygart said: ''At every turn the UCI attempted to obstruct our efforts to reveal the truth.'' He added that the...
Bradley Cooper may say he's not in line to play Lance Armstrong in a new biopic, but then again, Armstrong also said for years that he wasn't using performance-enhancing drugs. So, if Cooper is indeed getting the job and fibbing about it now, he may just be studying up for the part. Rumors have arisen in recent days that Armstrong's story is headed to the big screen via a J...
While Lance Armstrong somewhat admitted to cheating while speaking with Oprah Winfrey a couple of weeks ago, he is still trying to do his best with pointing fingers at others. Armstrong may have himself convinced that he is part of the solution at this point, but all he is doing is making himself look petty. The disgraced cyclist spoke with cyclingnews.com's Daniel Benson, and...
The World Anti-Doping Agency has called the UCI ''deceitful'' and ''arrogant'' after cycling's governing body shut down its own independent commission into doping. On Monday, the UCI disbanded the panel it put together to review any involvement the cycling body may have had in the Lance Armstrong scandal. Instead, the UCI set up a separate amnesty...
Lance Armstrong + Oprah Winfrey + Radiohead = Internet Gold.  Check out more of Matthijs Vlot's video awesomene… [[ Read More ]]
Enough, Ray Lewis. Enough. The deer antler velvet spray does it. You've officially lost us. It's not that we don't like the way you play linebacker. It's not that we don't admire the way you inspire a team, or how you've kept at it through challenges. It's not that we don't think there's some innocence in that heart, and some sheer passion that is still laudable...
Johan Bruyneel, Lance Armstrong's former team leader, will not appear at a hearing Tuesday to discuss his role in the doping scandal.
By MICHAEL SCOTTSpecial to FOXSportsDetroit Were nearly one month into 2013 and one thing is clear: We want to know. We think we know, but to quote the old Bo Jackson commercial, we dont know diddly. Think about it, we could have a normal rest of the year and 2013 would still be a year wed never forget. NEWS ITEM: Lance Armstrong confesses to blood doping and using PEDs. What...
If you're one of those people who laments that nobody at the Plain Dealer sports page has taken a remotely courageous or otherwise significant editorial stance for at least the last half-decade, you must just not be reading closely enough. And admittedly, it was hard to catch this among the latest round of "LeBron never went to college!," "Lance Armstrong is a liar!," and...
Cycling News

Delivered to your inbox

You'll also receive Yardbarker's daily Top 10, featuring the best sports stories from around the web. Customize your newsletter to get articles on your favorite sports and teams. And the best part? It's free!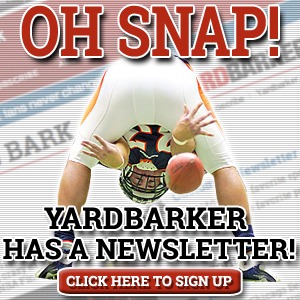 Latest Rumors
The Backyard

Today's Best Stuff

For Bloggers

Join the Yardbarker Network for more promotion, traffic, and money.

Company Info

Help

What is Yardbarker?

Yardbarker is the largest network of sports blogs and pro athlete blogs on the web. This site is the hub of the Yardbarker Network, where our editors and algorithms curate the best sports content from our network and beyond.