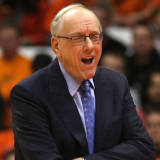 The history of forfeits in sports features plenty of memorable events and scandals. The following gallery features the most famous forfeits.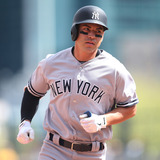 Want more news first thing in the day? Sign up for the Yardbarker Morning Bark newsletter here.Good morning and welcome to the YB Box Score, what we're reading while counting down the days to NHL season (to keep our minds off of trade deadline season). Happy birthday today to Javier Vazquez, Tracy Murray, Billy Wagner, Jon Barry and Doug Drabek. On this day in 1999 Lance Armstrong...
Last fall, word circulated around movie and culture sites that Shia LeBeouf would portray legendary tennis star John McEnroe in a movie about his renowned rivalry with Bjorn Borg during the late-70s and early-80s which culminated in the 1980 championship match at Wimbledon.Pictures from the shoot confirmed that this was really happening. LeBeouf was indeed portraying the famously...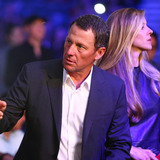 Lance Armstrong and his longtime girlfriend Anna Hansen are finally planning to tie the knot.On Tuesday, Armstrong shared a photo on Instagram that showed Hansen with a ring on her left ring finger. The former cyclist captioned the photo "She said…. YES!!!!" Armstrong and Hansen have been dating for nearly 10 years and have two children together — a 7-year-old son and a 6-year-old...
Lance Armstrong is not dead, even though fox-news24.com decided to tell everyone he is. And here's the proof from Armstrong himself, shaking his head disapprovingly at his own death hoax in an Instagram video posted earlier today. Of course, Armstrong has been dead in the eyes of many cycling fans ever since he was caught using performance enhancing drugs. He denied those reports...
Lance Armstrong wants the world to know he's still alive and ticking. On the heels of a "report" which stated he passed away Wednesday, Armstrong wants the world to know that it's not true. He took to Instagram Friday and posted this, with the following caption: "The rumors of my death are greatly exaggerated." – Mark Twain Good to see Armstrong is still doing well. Now if we could...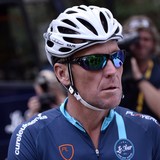 The federal government is not pulling any punches on Lance Armstrong. In a 59-page report filed Monday, the U.S. Justice Department called Lance Armstrong "a doper, dealer and liar" and announced it is seeking $100 million in damages from the former cyclist, according to USA Today. The government's basic premise is that because Armstrong was lying about competing clean throughout...
Education regarding the use of performance enhancing drugs simply hasn't been up to snuff since the scandals around the Major League Baseball world and cycling. It's something that needs to be taken up as the use of these drugs become more prevalent in amateur sports, especially around the world of high school and college athletics.Actor Ben Foster — known mostly for his roles in...
By Larry Brown An arbitration panel in Texas voted 2-1 against Lance Armstrong and awarded $10 million to SCA Promotions, a sports insurance company that helped contribute to the cyclist's downfall. SCA Promotions paid Armstrong bonuses in 2002 and 2003 for winning the Tour de France, but they withheld his bonus in 2004 amid speculation he cheated. Armstrong sued as a result and...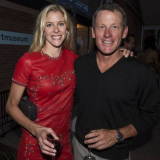 By Larry Brown Lance Armstrong and his girlfriend Anna Hansen have been caught in a lie about a driving incident in December where their vehicle hit two parked cars and left the scene. Aspen police say Armstrong's car was identified as the one that hit two parked cars on Dec. 29 and left before police arrived to the scene. Armstrong's girlfriend initially took the blame and said...
MORE STORIES >>
Cycling News

Delivered to your inbox

You'll also receive Yardbarker's daily Top 10, featuring the best sports stories from around the web. Customize your newsletter to get articles on your favorite sports and teams. And the best part? It's free!