Found August 23, 2012 on The Eastside Perspective:
Historical civil rights figure Rev. Jesse Jackson is set for an appearance in Oklahoma City today to attend a public forum on possibly appealing the conviction of Oklahoma State University baketball player Darrell Williams. This is yet another attempt to right a wrong that occurs all too often in today's society, but it is especially saddening when it happens to a young athlete with a promising future and an All-Big 12 Academic spot to boast. Tommorrow, Williams is expexcted to be sentenced on two counts of rape by instrumentation. Williams' supporters not only include his teammates, who call him a "big brother" figure, and his coach, who allowed Williams to practice and kept his name and spot on the roster as a symbol of his allegiance, but also the University's NAACP chapter, and their belief is race was a component. You see, Williams is black, while the two plaintiffs are both white. Also the jury was without a single, black face.
Cue Jesse Jackson.
Not to make light of the situation, but the Reverend is sorely needed. Both sides had witnesses testify in their favors, NO physical evidence was found, and yet after 8 hours of deliberation a jury of his "peers' found him guilty on three charges.
Too many stories like these pepper the sports landscape and while the impact of these cases are usually felt locally, a broader scope needs to be used when investigating and essentially dangling the future of these kids off a cliff of public ridicule and reputation. Too many cases that end up having to be overturned start out with this same opening scene; black athlete, hangs out with white acquaitance or girlfriend, and out of nowhere that athlete feels the need to take matters into his own hands and do the unthinkable.
Let's remember Yarmo Green, a high school football stand out in the early 90′s, who was wrongly convicted of murder and sentenced to 40 years until the witness recanted and admitted the police paid her to lie. Green still sits in jail today, even though the witness recanted in 2008. What about the great Rubin "Hurricane" Carter? Convicted of murdering two men and one woman in the mid 60′s, only to take 19 years of appeals work before he was exonerated. Ruling Judge Haddon Lee Sarokin decided that both Carter and his co-defendant John Artis had not received a fair trial and that the outcome was based on "racism rather than reason…..and concealment rather than disclosure." Perhaps maybe Brian Banks? Who recently could be found at NFL tryouts after spending 6 years of his life behind bars for a rape that never took place.
Meanwhile, on the other end of the race spectrum you have the Duke LaCrosse team, getting cleared of their rape accusations initiated by an African-American female.
So the Reverend's place in OKC this weekend is much warranted, by at least some of the groups involved. The bigger picture is why is it constantly needed across small town America where it seems a young life and future is put on hold, only to suffer from lies and deceit in order to side-step embarassment. Truth takes a distant second. Even though the come back story of these folks is always appreciated, especially here in the U.S., if we could just put a little effort into the investigations and not be wavered by a powerful name that resides in the plaitiff's camp, we could dodge that second wave of shame when it comes out that the plaintiff was lying. In too many years, there's been too many instances race controls the outcome of a cloudy situation or a flat-out lie. Think about it, there's a group of middle-America, small town parents, teachers and athletes that have their fingers crossed that the Rev. Jesse Jackson, of all people, can do them a solid and persuade another small town group to overcome a decision for the benefit of a young black athlete, a movie script we've all read too often.
Original Story:
http://theeastsideperspective.com/201...
THE BACKYARD
BEST OF MAXIM
Entertainment News

Delivered to your inbox

You'll also receive Yardbarker's daily Top 10, featuring the best sports stories from around the web. Customize your newsletter to get articles on your favorite sports and teams. And the best part? It's free!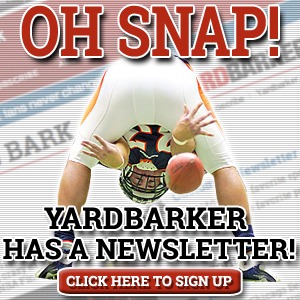 Latest Rumors
The Backyard

Today's Best Stuff

For Bloggers

Join the Yardbarker Network for more promotion, traffic, and money.

Company Info

Help

What is Yardbarker?

Yardbarker is the largest network of sports blogs and pro athlete blogs on the web. This site is the hub of the Yardbarker Network, where our editors and algorithms curate the best sports content from our network and beyond.