Found June 11, 2012 on Sports-Glory:
I'm a big city girl, which is why I chose to attend Northwestern - and its Chicago location - for law school. I didn't exactly come to Chicago from a small city either - I attended the University of Michigan for undergrad (Go Blue!), where I also got in touch with the vibrant, booming community that is Ann Arbor - but there's one hobby of mine that's really hampered by the size of my new city. Golf.
Chicago is everything I could ask for in terms of a social experience - the high-rise buildings, the clubs and bars, the parks, the lake - but hitting the links, or finding a place to hit the links, has become quite the adventure. It's no longer a quick trip down the road to Radrick Farms in Ann Arbor; it's a much longer, tedious journey outside of the city and into the suburbs. Not to mention that the traffic is horrible here, the cabs are expensive and dragging my clubs on the train to get out to the suburb courses isn't exactly convenient. Oh, the life of a chick golfer in the big city.
But I've got to have my golf. So here's what I've done to stay up on my game and ensure that I maximize my time on the links when I do escape from the big city:
Find a golf simulator: In the big city, driving ranges are almost as few and far between as the actual golf courses themselves. But a much more space-saving option is the golf simulator. And thankfully, most big cities have them. Golf simulators are cool because you actually get the feel like you're on the course without having to carry any gear from hole to hole.
You simply stand in front of a giant video game screen and swing the appropriate club just as you would on the course, making contact with a real ball. As you swing, the virtual reality component of the simulator will judge the length and direction of your shot, so it's like you're actually playing. Plus, unlike a four-hour round out on the course, you can complete a round in a simulator in less than an hour. It's a fast, cheap way to stay on your game. Plus, let's face it - a golf simulator is the only way I'm going to be able to afford to play Pebble Beach.
Public parks: Some parks have strict "no golfing" rules. Take advantage of the ones that don't and take some of your shorter clubs with you (i.e. pitching wedge and high-numbered irons) and play around. If you want to practice with longer clubs, that's OK too - just pack whiffle balls instead of real golf balls. You can even take advantage of the park to bring some golf practice tools, such as a golf net and golf practice tee to keep your swing in shape on public park grounds.
Maximize your time on the course: Okay, so I've already told you how to stay in tune with your game in the big city, but let's face it - you can only practice in the park or on the simulator for so long before you're itching to get on the real course. Be smart about this and make sure that you allow yourself plenty of time to get out there to the suburbs, plenty of time to play out there and plenty of time to get back. If you're going with a group, consider splitting a cab to get out there faster. But if you're on your own, try taking public transportation. It will take a little longer, but won't cost an arm and a leg.
When you're out in the burbs, away from the honking cars, busy sidewalks and bright lights, take it all in and enjoy yourself. It's easy to try to rush a golf trip - and I'm certainly guilty of it at times with juggling law school and the job I work to help pay for it. So make sure when you do venture out to the course, you wipe your mind clean of any worry and enjoy yourself. Hitting the links can be nice R&R in and of itself if you just let it!
Original Story:
http://sports-glory.com/xn/detail/628...
THE BACKYARD
BEST OF MAXIM
Golf News

Delivered to your inbox

You'll also receive Yardbarker's daily Top 10, featuring the best sports stories from around the web. Customize your newsletter to get articles on your favorite sports and teams. And the best part? It's free!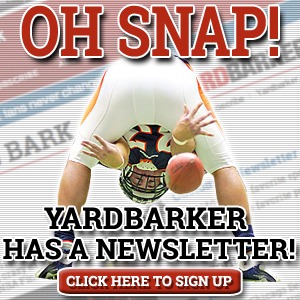 Latest Rumors
The Backyard

Today's Best Stuff

For Bloggers

Join the Yardbarker Network for more promotion, traffic, and money.

Company Info

Help

What is Yardbarker?

Yardbarker is the largest network of sports blogs and pro athlete blogs on the web. This site is the hub of the Yardbarker Network, where our editors and algorithms curate the best sports content from our network and beyond.