Found January 06, 2012 on Beer Mug Sports:
  \   People do crazy things following a separation such as burning notes, throwing away clothes, ripping apart pictures, weeping themselves to sleep, excessively exercising, overeating or even fasting. In Elin Nordegrens case, she decided to burn $12.3 million on a mansion to ease her pain. I guess when you're worth a 100 mill after a divorce, the whole "moving on process" operates on a whole other level. Recently, she found herself dissatisfied with her massive home in North Palm Beach, FL and decided to take a wrecking ball to it and tear it to smithereens. She will be replacing her old home with a new mansion built from scratch. This is probably a good investment for Elin Nordegren because she is pretty good at landing "on the green".        
Original Story:
http://beermugsports.com/beermug/2012...
THE BACKYARD
BEST OF MAXIM
RELATED ARTICLES
A dozen years ago, one of golf's greatest seasons started with a bang when Tiger Woods overcame Ernie Els in an unforgettable playoff at the opener in Maui. That, sadly, was the high-water mark for the Hyundai Tournament of Champions, which has been in steady decline since. So much so that, far from a bang, cue the whimper as the 2012 golf season officially gets under way at...
DIMPLED CRYSTAL BALL
Predicting things is dumb. Predicting things in golf is even dumber. So, obviously I'm going to predict some stuff. Take these things to the bank!! 1.) Tiger Woods will win a major. I really actually think this will happen. I like him at Augusta (obviously), and really think he can outthink most of the guys at Olympic Club, so I think he has a good chance. That is, unless he...
That was quick. The holiday season wasn't even over -- and some year-end recaps had yet to publish -- before some players started packing their golf bags and heading to Hawaii to begin the 2012 PGA Tour season.
We're just days (day!) away from the first swings of the 2012 PGA Tour season, and so it's time to get in our last-minute predictions, guesses, estimates and prognostications. We continue with a look at Tiger Woods, and what might we get from the 36-year-old. It used to be easy to predict what Tiger Woods might do. If he was leading he'd win. If he was trailing he would...
There are times when divorce forces people to do strange things. Burn sheets. Throw out clothes. Toss rings into the ocean. But when you get $100 million in your divorce, you can trump just about anything and that's what happened with Tiger Woods' ex-wife when she bought a $12 million home and bulldozed the whole thing. [Check the before picture above and the after picture...
Mark calendars: This year's G-Day spring game will be April 14. That's the weekend after Tiger Woods returns to glory and wins The Masters.— Seth Emerson (@SethEmerson) January 04, 2012 Well played, sir.  Now if we can do something about the musical choices offered during games… Filed under: Georgia Football
Tiger Woods' ex-wife Elin Nordegren has demolished a multi-million dollar home in an exclusive Palm Beach County gated community  to make way for a new mansion, The Palm Beach Post reported. According to the newspaper, the $12.3 million home was bought a year ago, and the county issued the demolition permit on Dec. 16 for the 17,000 square foot two-story house, which featured...
With the exception of Hank Haney leaving Tiger Woods' camp a couple years back, you rarely hear of golf instructors parting ways with star clients -- especially when the new season is only a couple days away. But in one of the more interesting stories of the early season, instructor Randy Smith decided to do just that, parting ways with Gary Woodland, after the 27-year-old golfer...
It's 2012! And while we may or may not be close to the end of humanity as we know it, we're certainly at the end of the golf offseason. (Comparable, right?) Listen in as Devil Ball's Jay Busbee and Shane Bacon weigh in on predictions for 2012, from sponsorship to Tiger Woods to the majors. How will this season go? Will it rank among the all-time greats? No idea, but it...
The ex Mrs. Tiger Woods is not just making use of the $100 million, she received in her divorce for the golf star, she is putting on a show with it, recently purchasing a $12 million dollar mansion and then bulldozing it.
Tiger Woods' ex-wife, Elin Nordegren, has just demolished her $12 million Florida mansion -- so she can build a better home on the same plot, TMZ reported Thursday.
Golf News

Delivered to your inbox

You'll also receive Yardbarker's daily Top 10, featuring the best sports stories from around the web. Customize your newsletter to get articles on your favorite sports and teams. And the best part? It's free!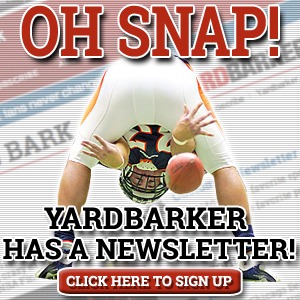 Latest Rumors
The Backyard

Today's Best Stuff

For Bloggers

Join the Yardbarker Network for more promotion, traffic, and money.

Company Info

Help

What is Yardbarker?

Yardbarker is the largest network of sports blogs and pro athlete blogs on the web. This site is the hub of the Yardbarker Network, where our editors and algorithms curate the best sports content from our network and beyond.