NEW YORK (AP) — A former Dallas-based food company executive who admitted feeding inside information to an influential Las Vegas gambler linked to golfer Phil Mickelson has been sentenced in New York to two years in prison. A federal judge imposed the sentence Thursday on former Dean Foods Co. chairman Thomas Davis. The judge acknowledged Davis was a pivotal cooperator who testified...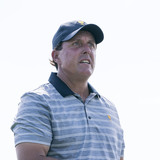 The Presidents Cup is a big deal, and even though current POTUS Donald Trump was not in attendance — possibly due to everything that's been going on right now — many other former presidents were.In fact, the last three presidents were all there, and Phil Mickelson managed to get a selfie with all of them, which is pretty awesome when you think about it.Without further ado, here's...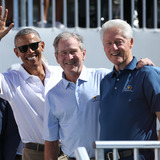 Prior to teeing off at the Presidents Cup, golfer Phil Mickelson took a selfie with former U.S. Presidents Bill Clinton, George W. Bush and Barack Obama, all of whom were on hand.The picture was posted on to Twitter by Mickelson's brother and caddie, Tim. Imagine being a photobomber in that picture.Regardless of one's political affiliation, it's nice to see three former leaders having...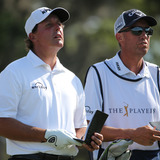 Phil Mickelson and his long-time caddie, Jim "Bones" Mackay, are splitting up after spending the last 25 years together on the PGA Tour.The two men issued a joint statement on Tuesday announcing the stunning news. During the incredible run these two men shared, Mickelson won five major championships and had 48 total wins as a pro.Mackay began caddying for Mickelson in 1992. His famous...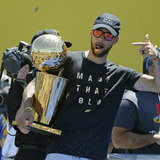 Want more news first thing in the day? Sign up for the Yardbarker Morning Bark newsletter here.Good morning and welcome to the YB Box Score, what we're reading while waiting for crash for the weekend. It's. Been. A. Week. In. Sports. Happy birthday today to Rick Nash, Petros Papadakis, Kerry Wood, Chris Gomez, Phil Mickelson and Roberto Duran. On this date in 1909 Jim Thorpe would...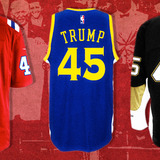 Front Five: The top stories that shaped both sports & politics this week "All I know is I would personally do the right thing for me." - Steph Curry While trips to the White House after title wins have never been without controversy, this week three different teams made news around the tradition. In the immediate hours after the Golden State Warriors won the NBA Finals, an uncorroborated...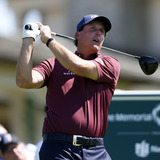 Phil Mickelson is yet to win the U.S. Open, the only major tournament that he has not been able to come out victorious during what will one day be a Hall of Fame career.Lefty will not break that long streak of failures this season in Wisconsin. The veteran golfer announced on Saturday that he will skip this year's U.S. Open, instead opting to attend his daughter's high school graduation...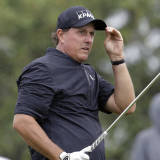 Phil Mickelson was asked about Lexi Thompson's penalty situation Tuesday, and his response had our jaws on the floor. He said has seen golfers get away with what Lexi Thompson got penalized for, a four-stroke penalty in the end that cost her the chance to win over the weekend.But even more eye-opening than that, Lefty says many guys on tour intentionally place their balls incorrectly...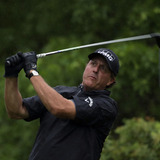 Phil Mickelson avoided being charged for insider trading for acting on a stock tip in 2012, but the case has revealed another interesting note about the golfer's gambling habit.Mickelson has long had a reputation for being a huge gambler, which is sort of how he ended up in the situation. It was revealed in court on Thursday that Lefty owed gambling pro Billy Walters nearly $2 million...
Here's something you may not know: Phil Mickelson is actually one of the most analytical, outside-the-box thinkers on the PGA Tour. It's a big reason he's been successful for so many years. Mickelson recently gave an in-depth interview with Golf Channel's David Feherty, appearing on the former PGA Tour golfer's show to talk about his game. He provided a lot of great information in...
MORE STORIES >>
Golf News

Delivered to your inbox

You'll also receive Yardbarker's daily Top 10, featuring the best sports stories from around the web. Customize your newsletter to get articles on your favorite sports and teams. And the best part? It's free!