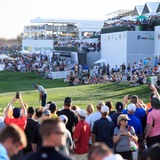 The 16th hole at TPC Scottsdale is famous for its amphitheater arrangement and exuberant fans.When golfers hit great shots on this par-3, you can hear the roar of the fans all over the course. When they aren't as successful, fans are loud then, too. And based on some comments by top golfers Friday evening, the fans at No. 16 are just becoming unruly in general, which they feel is...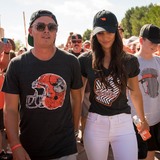 ESPN's "College GameDay" is headed to Stillwater on Saturday for the Oklahoma-Oklahoma State Bedlam rivalry game, and top golfer Rickie Fowler will be there serving as the guest picker.Fowler, who played at Oklahoma State from 2007-2009, said on Twitter Friday that he was looking forward to joining the show as a picker. Saturday's Bedlman will be one of the best editions of the rivalry...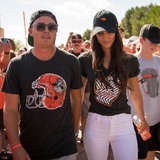 The early bird gets the worm, which is what we recently learned from golf star Rickie Fowler and pole vaulting viral sensation Allison Stokke.The two comprise one of the best power couples in the sports world right now, and they managed to sneak in an early-morning workout at Boone Pickens Stadium.Stokke and Fowler were at Oklahoma State for homecoming weekend, and they wanted to...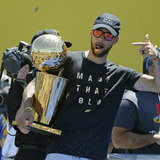 Want more news first thing in the day? Sign up for the Yardbarker Morning Bark newsletter here.Good morning and welcome to the YB Box Score, what we're reading while waiting for crash for the weekend. It's. Been. A. Week. In. Sports. Happy birthday today to Rick Nash, Petros Papadakis, Kerry Wood, Chris Gomez, Phil Mickelson and Roberto Duran. On this date in 1909 Jim Thorpe would...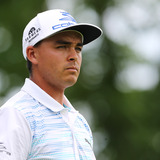 Rickie Fowler will fittingly pay tribute to the Green Bay Packers by using a bag bearing the team's colors next week at the U.S. Open.  The 117th edition of America's open national championship kicks off next week at Erin Hills in Erin, Wisc., only about two hours away from Titletown, USA.Fowler, already a fan favorite and a hit with the gallery at every tournament in which he competes...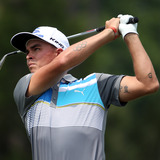 Rickie Fowler may have dropped out of the top ten as far as the official world golf rankings are concerned, but he didn't fall far, currently sitting in twelfth.And he's winning off the golf course as well, that's for sure.Fowler confirmed he's dating pole-vaulting viral star Allison Stokke. The two made it official with this post. Stokke also posted some other pictures of the two...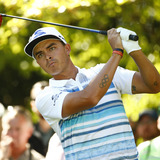 Jason Day let it slip out on Wednesday that Rickie Fowler has a girlfriend, essentially confirming the speculation that began over the weekend.Fowler and Allison Stokke, a pole vaulter who became a viral sensation (against her wishes) in the early days of sports blogs, both shared photos on Instagram over the weekend where they looked to be a couple (photos here). That led to great...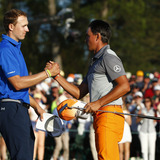 How are Jordan Spieth and Rickie Fowler supposed to get over their disappointing final round performances at the Masters? Well, they're back on the links, only without shirts.TMZ Sports spotted Spieth, Fowler, and fellow PGA pro Smylie Kaufman golfing on spring break, showing off their six packs."Rickie Fowler and Jordan Spieth linked up with fellow golf pros Smylie Kaufman and Justin...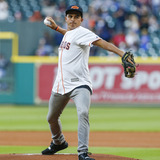 Rickie Fowler was given the honor of throwing out the first pitch at Friday's Astros-Cubs exhibition game at Minute Maid Park.He's in the Houston area as he's currently playing in the Shell Houston Open, and finished up play shortly before the game. He then made his way to the park to hurl the first pitch and get the game underway.Fowler's throw wasn't bad actually. It was a bit...
It is with heavy hearts that the PGA community descends upon Bay Hill to play this week in the Arnold Palmer Invitational, with the longtime and iconic host of the tournament passing away in September. The tributes to the late Palmer will be all around the course, in the stands, on players' bags and gear, and in once case, on their feet.Rickie Fowler revealed earlier this week via...
MORE STORIES >>
Golf News

Delivered to your inbox

You'll also receive Yardbarker's daily Top 10, featuring the best sports stories from around the web. Customize your newsletter to get articles on your favorite sports and teams. And the best part? It's free!