2011 In A Nutshell
 In baseball terms,2011 wasn't a bad year for St. Louis.They survived the loss of their ace for the entire year. They developed someyoung players. Oh, and they won the World Series. What a storybook year for theCardinals. A patented Tony La Russa year; with a laundry list of deficienciesthat included:
Best player is hampered with injuries
Ace out for the year
No 2B/SS
3B out with injuries
This guy gathered a nag-tag group of players with so manyholes you could have called them the St. Louis Swiss-Cheeses.  They come from what seems like 100 games outof playoff contention to beat Atlantafor the wild card spot to make the playoffs, then goes on to win it all!Unbelievable!
2012 Outlook:
Pujols is gone. Now that that's out of the way, lets getinto the team that won the 2011 World Series. It's still a solid team that madesome quality signings. Beltran was a great move. I know Allen Craig had a greatend of the year and playoffs, but I feel he's better suited as a 4thoutfield rather then your starting right-fielder. It makes the outfield 4quality guys deep.  Furcal was anothermove that needed to be made. He's not what he used to be, but he's still betterthen any internal option St. Louishad. I've been following David Freese for a few years, and I gotta say, when hecame up huge in that World Series I had a big smile on. Freese has got sometalent, but he's just so injury prone! I really hope 2012 will be his yearbecause he's got talent. After a very weak year from Holliday, Wainwright, a CyYoung candidate every year, and the bullpen solidified, this team has a enoughtalent to make another deep run in the playoffs. And to top it all off, St. Louis has one of thebest farm systems in the league with extremely high end talent coming up.
Projected 2012 Roster/Salaries
C-Y.Molina:4 yr/$15.5M (08-11)+12 cl opt1B-L.Berkman:1 yr/$12mil (12)2B-S.Schumaker:ArbitrationSS-R. Furcal:2 yr/$14 mil (12-13)3B-D.Freese:Rookie ContractLF-M.Holliday: 7 yr/$120M (10-16)+17 cl optCF-J.Jay:Rookie ContractRF-C.Beltran:2 yr/$26mil (12-13)
Rotation
1. A. Wainwright: 4 yr/$15M (08-11)+12-13 cl opts2. C. Carpenter: 5 yr/$63.5M (08-11)+12 cl opt3. K. Lohse: 4 yr/$41M (09-12)4. J. Garcia: Arbitration5. J. Westbrook: 2 yr/$16.5M (11-12)+13 m optCL-J. Motte: Arbitration
All contracts courtesy of Cot's Baseball Contracts
Top 5 Prospects
1.S.Miller-SP2.C.Martinez-SP3.Z.Cox-3B4.J.Swagerty-SP5.S.Blair-SP
Original Story:
http://www.clubhousegm.com/2012/01/20...
MORE FROM YARDBARKER
Cardinals News

Delivered to your inbox

You'll also receive Yardbarker's daily Top 10, featuring the best sports stories from around the web. Customize your newsletter to get articles on your favorite sports and teams. And the best part? It's free!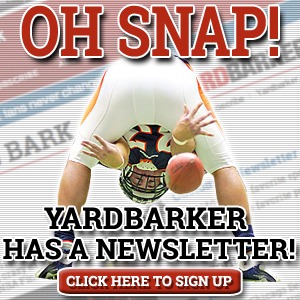 Latest Rumors
Best of Yardbarker

Today's Best Stuff

For Bloggers

Join the Yardbarker Network for more promotion, traffic, and money.

Company Info

Help

What is Yardbarker?

Yardbarker is the largest network of sports blogs and pro athlete blogs on the web. This site is the hub of the Yardbarker Network, where our editors and algorithms curate the best sports content from our network and beyond.