Quote of the Day "He sounded like a guy who just got called up." – David Ortiz on Mariano Rivera's pregame speech before the 2013 All Star Game.  It's day two of the scheduled off days during the All-Star break and if you're like the rest of us suffering through a two day baseball purgatory, I would recommend going back on your TiVo and rewinding Tuesday night's game to the eighth inning again.  If you didn't get a chance to watch the game because you were in a coma or your first son was being born, you'll see this for the first time…Your browser does not support iframes. It's moments like that that make baseball so f——-g awesome.  Congrats Mariano Rivera.  You deserved every second of that ovation and more.  It is also the last time we'll see a number "42″ play in the All-Star game again. One of the most genuine, kindest, and classiest guys to ever pitch a baseball then completed a perfect inning to help the AL to a 3-0 win.  He's come a long way since this…. There were some other things that happened in the game that were entertaining.  The American League mashers in Miguel Cabrera, Chris Davis and Jose Bautista combined their powers  to put the AL on the board early.  Matt Harvey shined at home after some early trouble.  Andrew McCutchen stole a base.  Manny Machado reminded everyone why he's the best defensive third baseman in the world and Prince Fielder even tripled.  Neil Diamond sang 'Sweet Caroline.'  But this was the Mariano Rivera Show tonight. He's appeared in over a thousand contests, recorded over 600 saves but the numbers only tell part of what makes Mariano Rivera.  His unbridled love of the game and passion for people is the epitome of a future first ballot Hall of Famer.  He's the guy that always says he is "blessed" to play baseball and everyone actually believes him.  Exit Sandman,  We'll miss you Mo.  And today, we've got a quick list of some other great All-Star game moments.  Baseball's proverbial second half begins tomorrow!  See you then…. 1933: Babe Ruth hits a home run in the inaugural All-Star game.  1934: Carl Hubbel strikes out five future Hall of Famers in 1934 1941: Ted Williams hits walk-off home run 1946: Ted Williams puts on a hitting clinic and homers off Rip Sewell's "eephus" pitch (eephus pitch at 1:43) 1955: Stan Musial homer wins it for NL in walk-off fashion 1970: Pete Rose ruins Ray Fosse in extra innings 1971: Reggie Jackson hits a home run at Tiger Stadium that lands in Upper Peninsula.  It was also Roberto Clemente's final All-Star appearance 1983: Fred Lynn hits only Grand Slam in All Star Game history 1984: Fernando Valenzuela and Doc Gooden mow down the American League 1989: Bo Jackson shows off all Five Tools in California 1993: John Kruk misses Randy Johnson's pitches by 7 1/2 Altuve's  1999: All Century Team at Fenway, Ted Williams makes us teary and Pedro Dominates 2001: A-Rod makes Cal Ripken Jr. play shortstop, Cal homers too Torii Hunter robs Barry Bonds; Bud Selig calls a tie Hall of Famers at Yankee Stadium's last ASG.  AL wins in extras Jim Leyland talks about Rivera Video: Emotional Leyland on Rivera Rivera talks about the All Star game Video: Rivera on last All-Star Game That should be enough baseball clips to get you guys through today.  The season resumes tomorrow.  Catch you guys then!  This article has been read (0) times Check us out at The Full Count!
Original Story:
http://thesuicidesqueeze.com/?p=4256
PLAYERS:
Mariano Rivera
,
Miguel Cabrera
,
Chris Davis
,
Jose Bautista
,
Matt Harvey
,
Andrew McCutchen
,
Prince Fielder
,
Babe Ruth
,
Ted Williams
,
Stan Musial
,
Pete Rose
,
Ray Fosse
,
Fred Lynn
,
Fernando Valenzuela
,
Bo Jackson
,
John Kruk
,
Cal Ripken
,
Cal Ripken Jr.
,
Torii Hunter
,
Barry Bonds
,
Bud Selig
,
Jim Leyland
TEAMS:
New York Yankees
,
Detroit Tigers
,
Toronto Blue Jays
,
New York Mets
,
Pittsburgh Pirates
MORE FROM YARDBARKER
MLB News

Delivered to your inbox

You'll also receive Yardbarker's daily Top 10, featuring the best sports stories from around the web. Customize your newsletter to get articles on your favorite sports and teams. And the best part? It's free!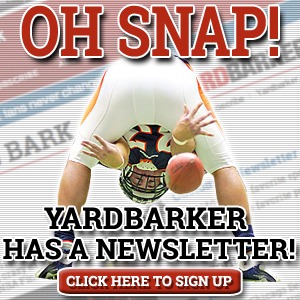 Latest Rumors
Best of Yardbarker

Today's Best Stuff

For Bloggers

Join the Yardbarker Network for more promotion, traffic, and money.

Company Info

Help

What is Yardbarker?

Yardbarker is the largest network of sports blogs and pro athlete blogs on the web. This site is the hub of the Yardbarker Network, where our editors and algorithms curate the best sports content from our network and beyond.