American Leaguers with something to prove in 2017
The American League is, by and large, an even playing field this season across all divisions, with no absolute, runaway favorite among its ranks. This opens it up to be a league that can be won by riding the hot hand or a free agent striving for the career year, or even a resurgent return from an injury candidate.

Despite the well-earned reputation of being an offensive-driven league, many of the players with the most to prove heading into the new MLB slate in the junior circuit are pitchers. There are a handful of teams whose de facto "aces" (Los Angeles, Houston and Oakland) are all looking to re-establish themselves atop their staffs. There are also those who are looking prove their worth in variety of ways, as the Royals, Red Sox and Yankees still have regular spots to fill. Finally, there are some coming-of-age stories where the proving ground is more a case of delivering on promise, as the Minnesota, Seattle and Baltimore faithful will be familiar with soon.

As is the case every spring, there is plenty to prove across the MLB landscape, and these are the 15 representatives across American League dugouts with the most to prove this summer. After all, in many cases to come, these players could very well influence the direction of the league as a whole this year.

Los Angeles Angels, Garrett Richards
Los Angeles Angles pitcher Garrett Richards made just six starts last season due to injury.
Allan Henry/USA TODAY Sports
After making it to the mound only six times last year due to a torn elbow ligament, Richards has looked promising in his return to the mound this spring. He has reached the upper-90s with his fastball, and if all things follow suit, he should stand atop an Angels rotation that desperately needs him back. With veteran stalwarts Jered Weaver, Hector Santiago and C.J. Wilson departing town this winter, the Angels' starting staff is largely unproven and has question marks littered throughout it. Los Angeles desperately needs Richards to be a known quantity.

Houston Astros, Dallas Keuchel
The Houston Astros hope both Dallas Keuchel and Lance McCullers can showcase ace stuff again atop their rotation.
David J. Phillip/Associated Press
By all designs, the Houston Astros are looking to not only contend, but take the AL West this year outright. They were one of the most aggressive teams in acquisitions this winter as they reinforced their young lineup with a collection of veteran bats. 
Yet the place where they did not make a significant grab was in their starting rotation, as the hopes are that Keuchel can regain the form that made him the AL Cy Young Award winner two years ago. In order to do so, he'll need to drop his ERA by over two runs and garner more than nine wins this year, the number he dropped to from an AL-best 20 in 2015.

Oakland Athletics, Sonny Gray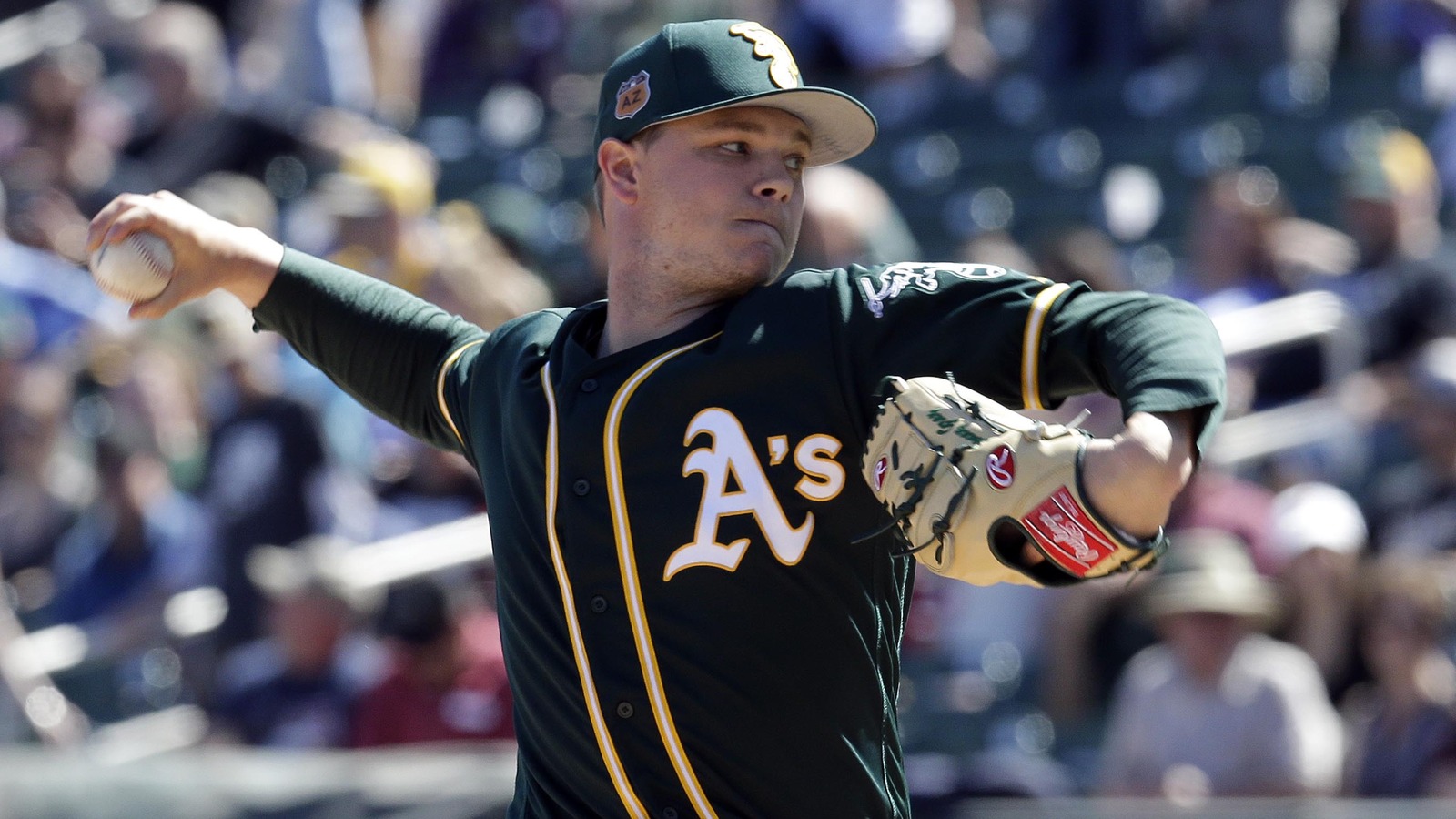 Oakland Athletics starting pitcher Sonny Gray hopes his difficult 2016 season was a fluke.
Rick Scuteri/USA TODAY Sports
Something was amiss with Gray last year, who fell from an All-Star talent and top three finisher in the 2015 Cy Young race to a guy who was decimated to the tune of a 9.61 ERA over four May starts. Eventually, it was revealed that he was battling a variety of forearm issues, which shut him down for the vast majority of the second half of the season. 
His reclamation effort is currently stalled, as he is dealing with a lat injury that could put opening day in doubt for him this year as well. It is far too early write off the talented 27-year-old, but he needs a strong bounce-back campaign if he is to rise back to mention among the game's top young arms.

Toronto Blue Jays, Jose Bautista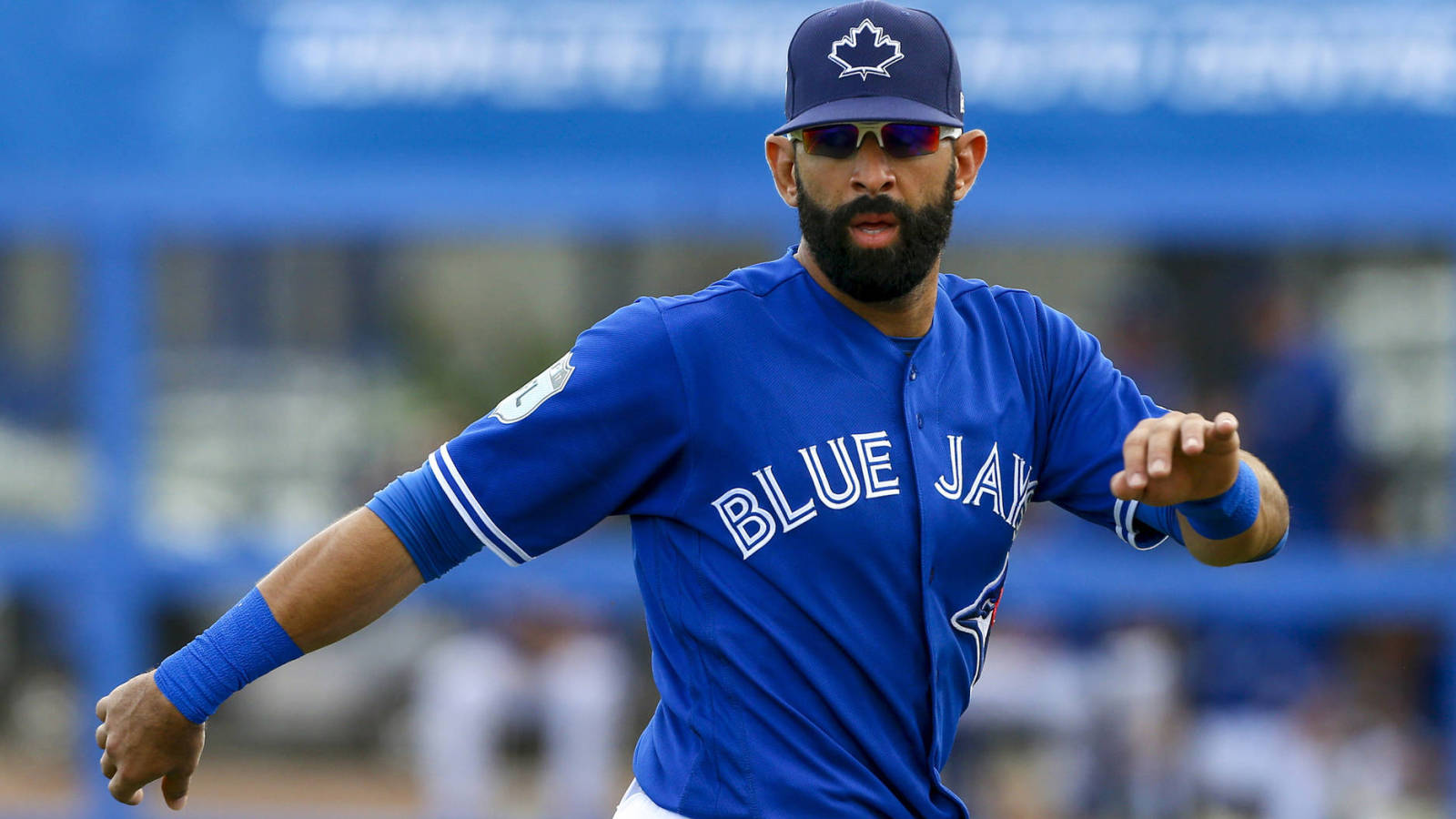 Toronto Blue Jays right fielder Jose Bautista hopes to put together a full season in 2017.
Butch Dill/USA TODAY Sports
Joey Bats stands to be a man on a mission this year. Coming off an offseason in which interest was tepid (at best) for the 36-year-old slugger, he will look to prove that he is still the man who has had three 40 home run seasons and nearly 250 total bombs since 2010. With his longtime lineup mate Edwin Encarnacion departed for Cleveland, it would be a great time for him to prove he is still who he's always been in Toronto.

Cleveland Indians, Tyler Naquin
Can Tyler Naquin handle the everday duties in Cleveland's outfield?
Joe Camporeale/USA TODAY Sports
Despite not being a natural center fielder, Naquin's bat played strong enough to allow the Tribe to give him the nod at the heart of the outfield as a rookie last season. However, his two major inefficiencies — an inability to hit left-handed pitching and defensive limitations — ultimately forced him out of the position on a regular basis by the postseason.
With Rajai Davis on hand last year, Terry Francona was able to absorb the issue by splitting time between the two. However, with Davis in Oakland now, Naquin has to evolve from the platoon role and be able to handle the everyday grind.

Seattle Mariners, James Paxton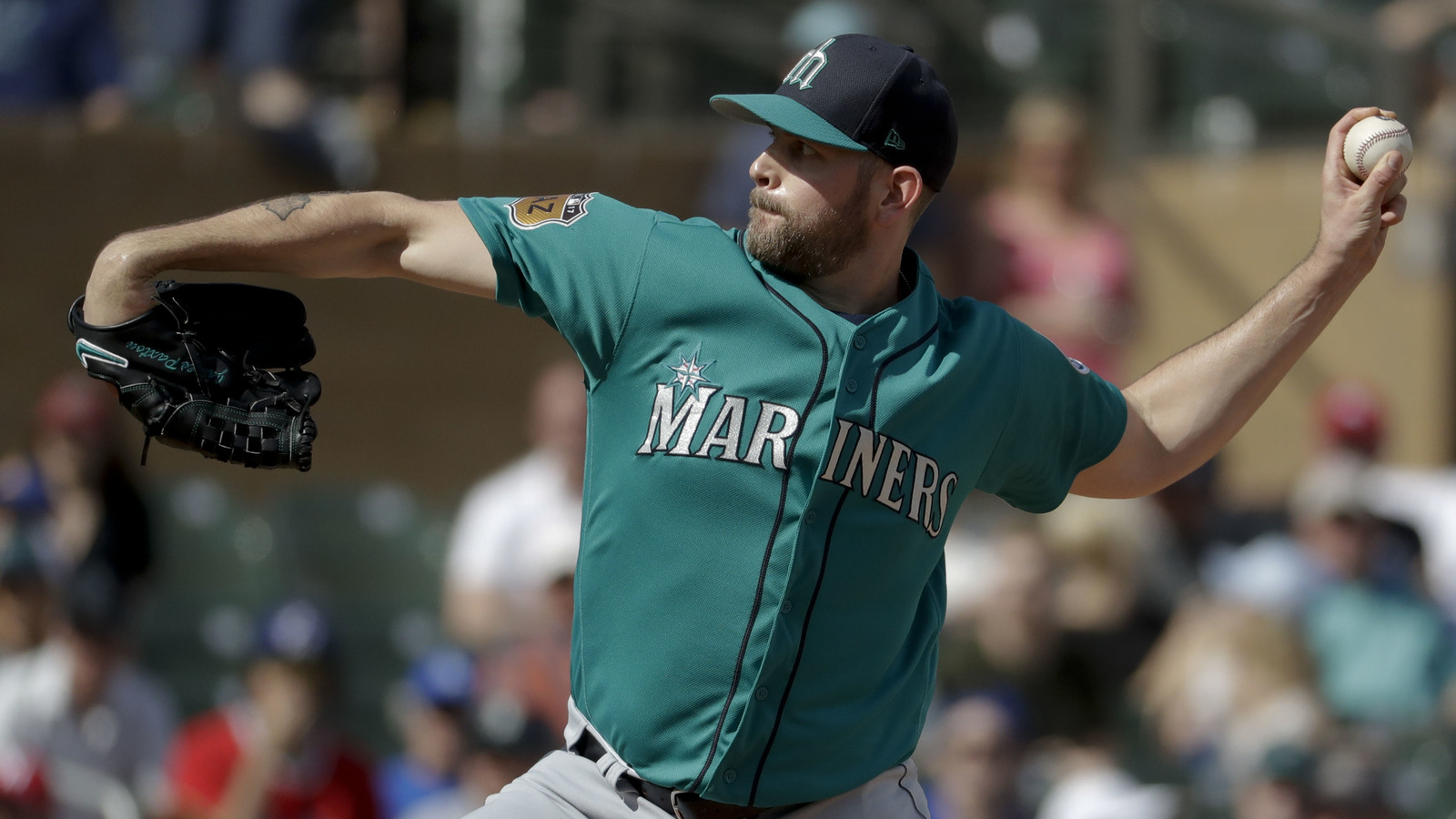 Is this the year James Paxton becomes Seattle's ace?
Chris Carlson/Associated Press
The Mariners made some major strides last year and look primed to make a legitimate push for the AL West title this year. If they are to do so, they will need the promising Paxton to make the final leap toward frontline starter. The skill set is there, along with the need for him to take a bigger role as well. Felix Hernandez and Hisashi Iwakuma aren't getting any younger, making the big southpaw a vital part of the AL West pennant push.

Baltimore Orioles, Kevin Gausman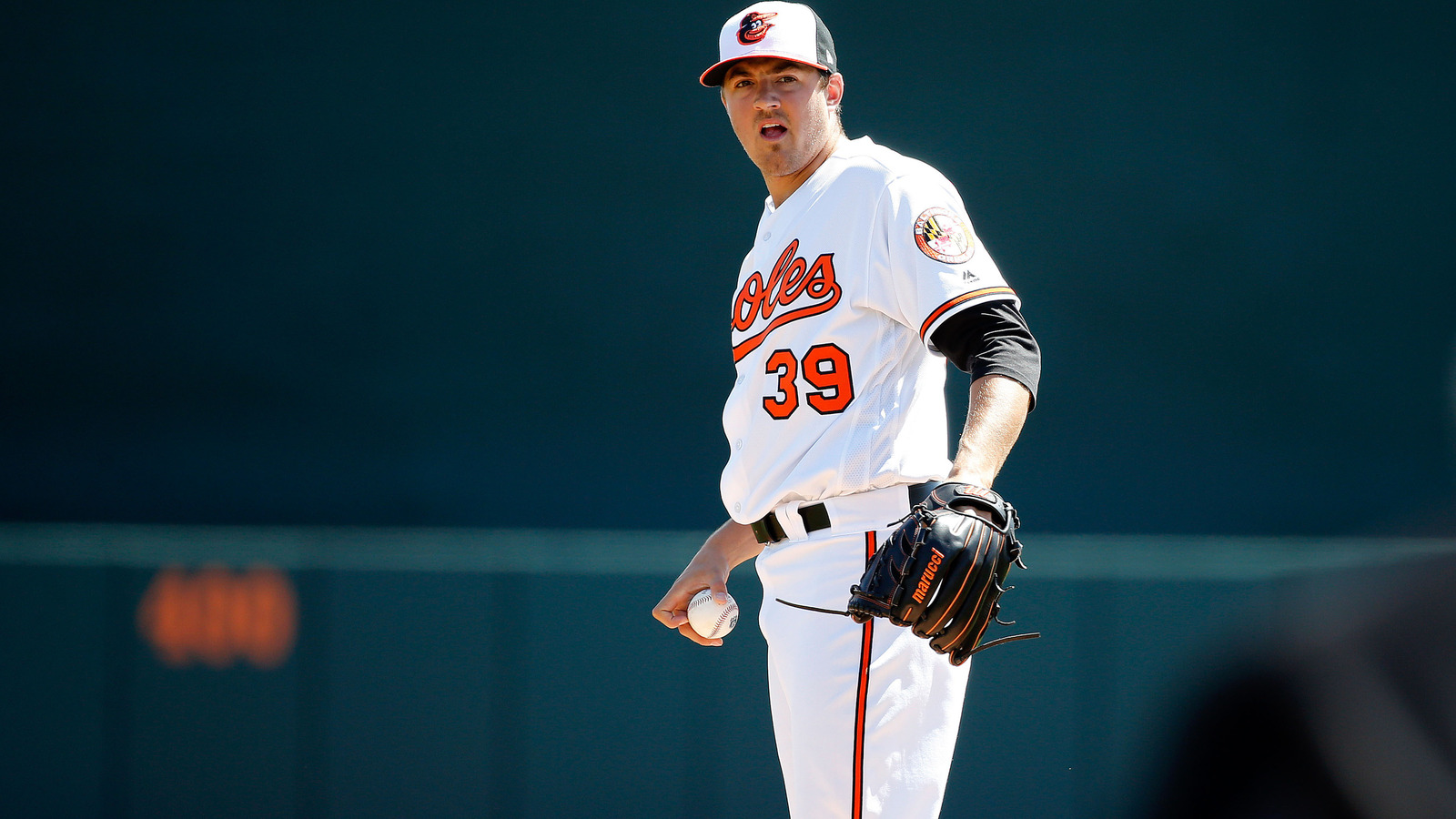 Baltimore Orioles starting pitcher Kevin Gausman hopes to help his team to October.
Kim Klement/USA TODAY Sports
It seems like it is finally coming together for the long-heralded Kevin Gausman, who had a very strong second half last year, issuing 10 quality starts and lowering his ERA to 3.10 during the same stretch. The 26-year-old is now the likely opening day starter for the O's, and he'll lead the charge for an Orioles team that competed deep into September a year ago.

Texas Rangers, Carlos Gomez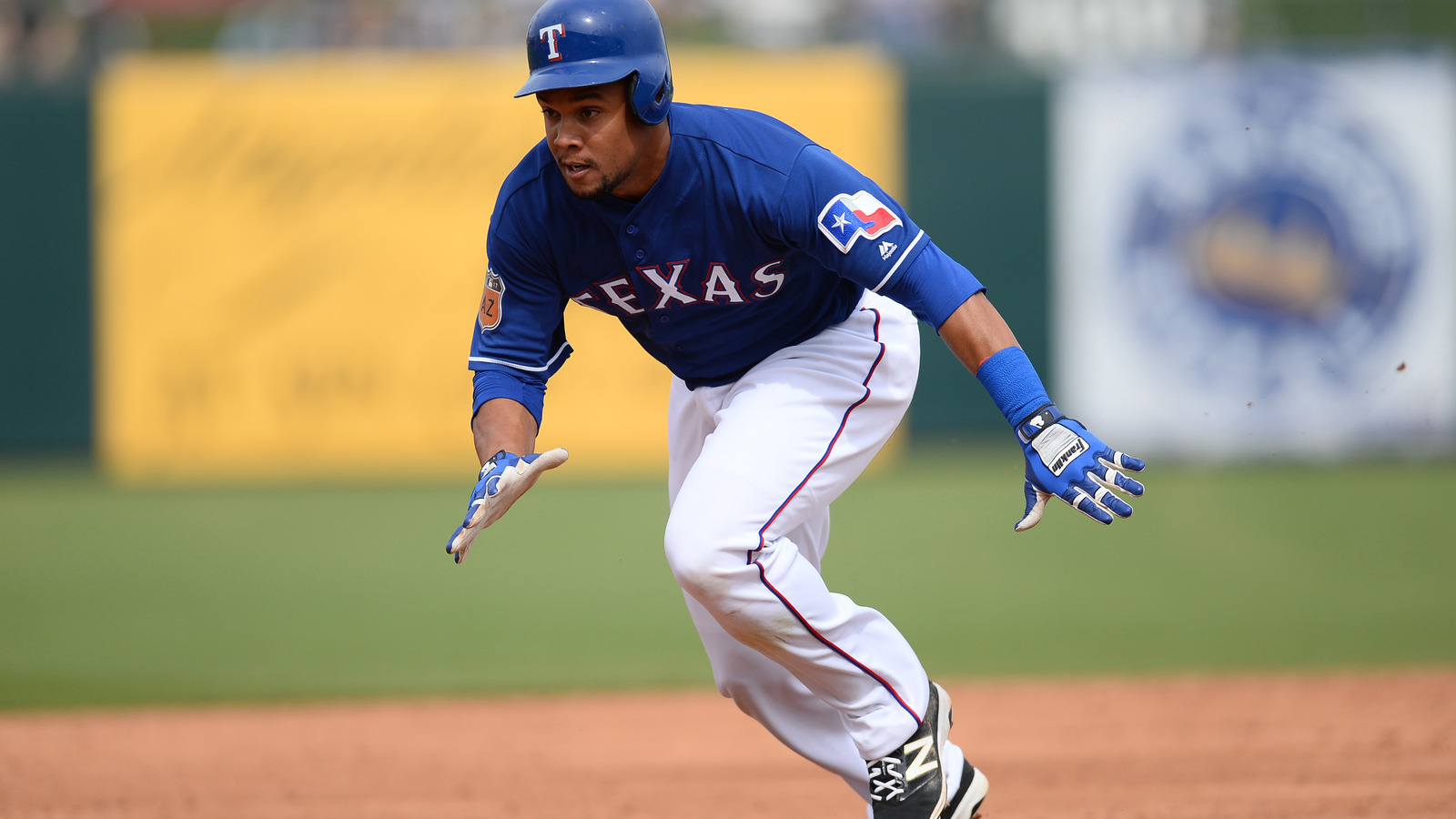 Texas Rangers center fielder Carlos Gomez looks to revitalize his career in 2017.
Joe Camporeale/USA TODAY Sports
The Rangers had a choice last winter: re-sign All-Star Ian Desmond or go with Carlos Gomez, a reclamation project that made good after being released by the Astros last summer. They went with the latter, signing Gomez to a one-year deal for $11.5 million to be the team's leadoff hitter. With the type of talent that follows in the prolific Texas lineup, Gomez is in a great place to once again put on display the diverse set of skills that twice made him an All-Star, as well as put him in line for a much more lucrative winter in 2017.

Tampa Bay Rays, Wilson Ramos
The Tampa Bay Rays brought in Wilson Ramos to be their backstop in 2017.
Kim Klement/USA TODAY Sports
His breakout campaign, which saw him make the NL All-Star team and lead all MLB catchers in hitting a year ago, ended on a sour note, as Ramos tore his ACL. This cost him both a postseason run in D.C. and seeing the full potential of his free agency stint. Thus, he signed a short-term deal in Tampa, where he will be very motivated to prove that his bat is back to where it left off. The Rays stand to be beneficiaries.

Boston Red Sox, Pablo Sandoval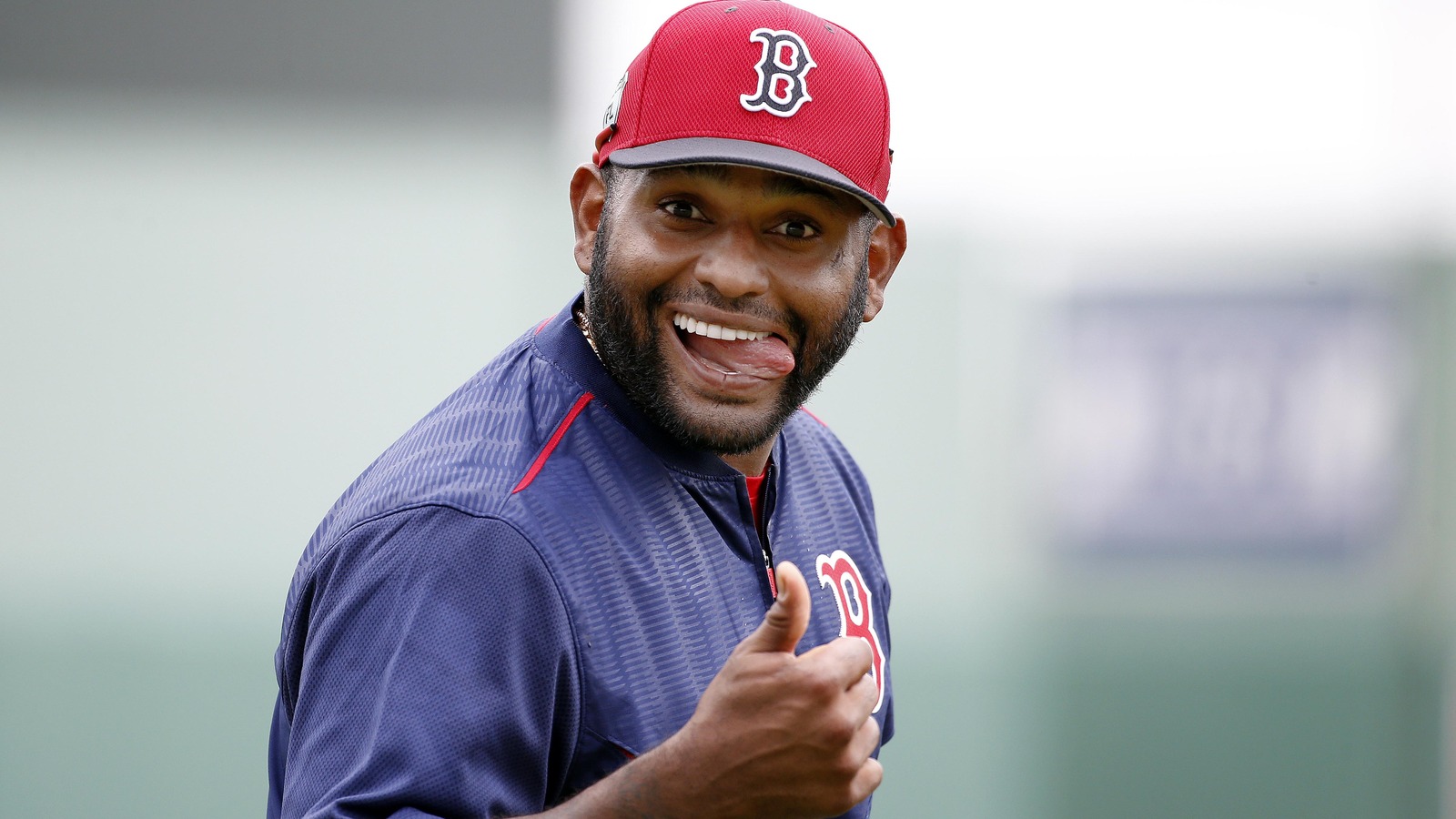 It seems like every year Pablo Sandoval's weight is a topic of discussion, and 2017 won't be any different in Boston.
Kim Klement/USA TODAY Sports
Here we go again: The Panda is in the "best shape of his life" after having essentially an entire year to get himself in shape and justify the $95 million the Sox handed him two years ago. To his credit, Sandoval has had a strong spring thus far, but it far from erases the fact he has only played in 129 games over the past two years and hit to the tune of a .242 average as a Bostonian thus far.

Kansas City Royals, Lorenzo Cain
The Royals need a healthy Lorenzo Cain to get back to their postseason winning ways.
Allan Henry/USA TODAY Sports
With free agency sitting on the other side of this season, it is a big year for Cain, who took some steps backward last year after a breakout 2015. Always an elite defensive presence in center, Cain must pick up his slugging percentage again, steal more bases and regain the form that made him one of the biggest jacks of all trades in baseball. If he does, he'll have a very handsome market awaiting him, both on the trade waters and in the open air of free agency following the year.

Detroit Tigers, Jordan Zimmermann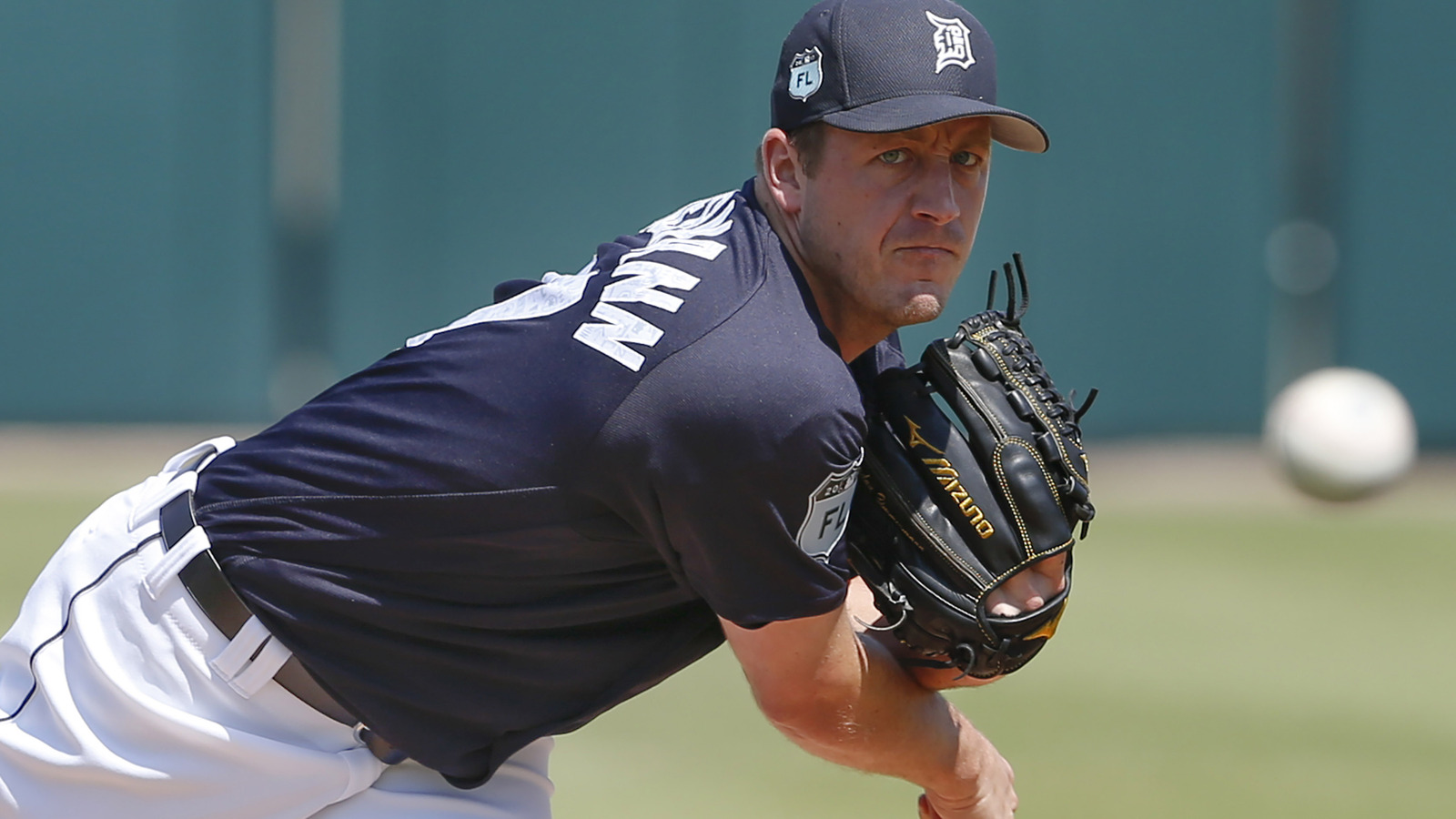 Detroit Tigers starting pitcher Jordan Zimmermann has had trouble staying off the DL in his career.
Reinhold Matay/USA TODAY Sports
The switch to the American League was a cultural shock for Zimmermann a year ago, and it was complicated by a neck injury that sapped into his offering as well. After going undefeated in April and allowing two runs total on the month, Zimmermann was shellacked from mid-May moving forward, posting five outings of six or more earned runs, getting yanked from the starting staff and ultimately ending the year on the disabled list. 
He is still due another $92 million over the next four years, so it is essential that he becomes the pitcher he was when he was at the core of the Nationals' staff, because there will be zero market looking to take on that salary if he continues to underperform.

Minnesota Twins, Byron Buxton
Minnesota Twins center fielder Byron Buxton finally looked accustomed to the majors at the end of last season.
Kim Klement/USA TODAY Sports
The time is now for Buxton to prove if he really is the player who was considered the consensus top prospect in the game two years ago. After multiple trips back and forth between Minnesota and the minors, Buxton has been unable to replicate the success that he regularly finds in the minors. He is an elite baseball athlete and has some salacious tools, but it's all for naught if he cannot impact the box score with them.

Chicago White Sox, Derek Holland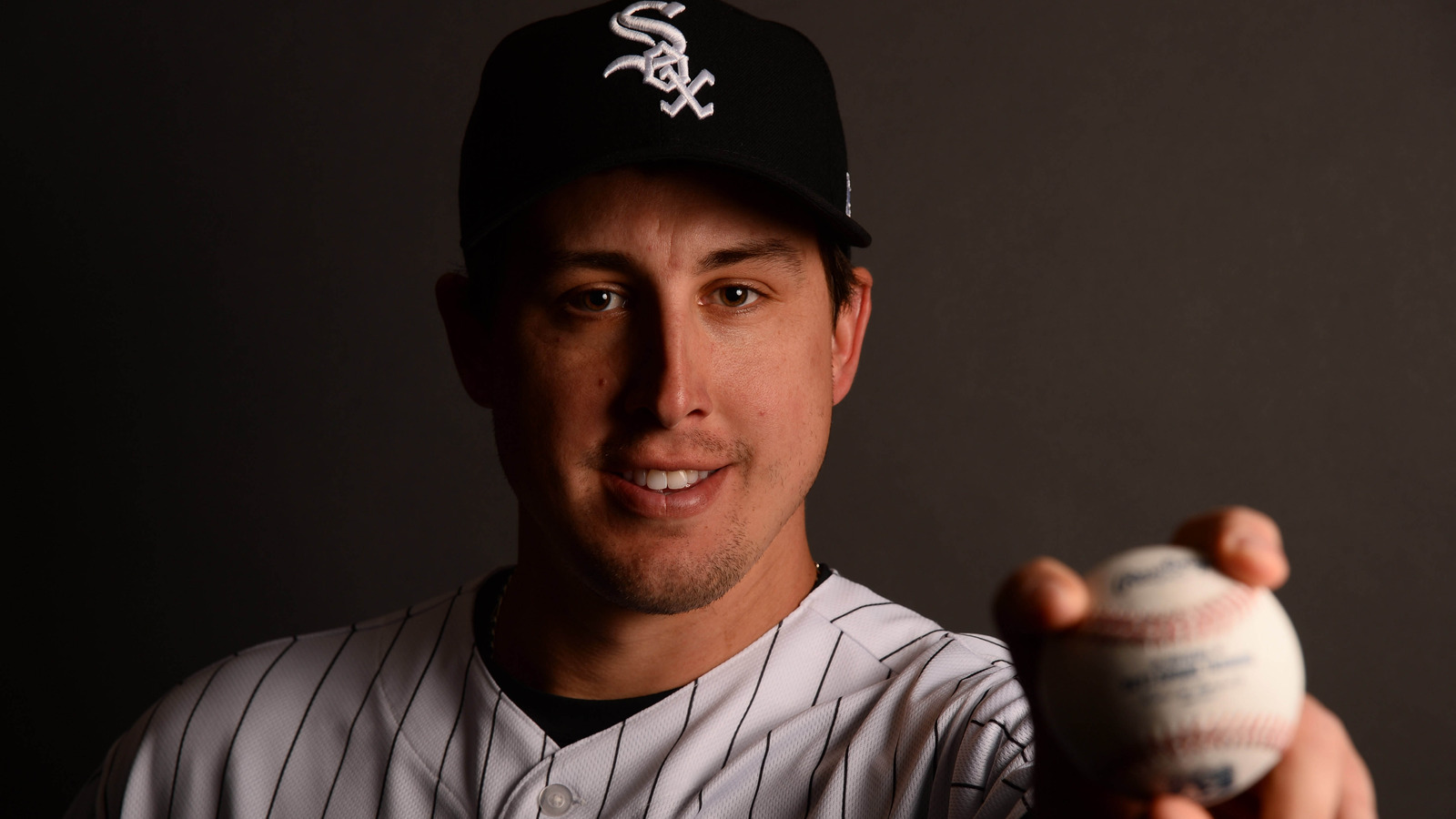 Derek Holland looks to return to his winning ways with the Chicago White Sox.
USA TODAY Sports
"Dutch" Holland will look to resurrect his stock with the retooling White Sox this year, something he was unable to sort out in Texas. It has been three years since the last time he made 30 starts, and Holland has only worked 203 innings since 2014, 10 less than he did in 2013 alone. The Sox likely aren't going to push for the postseason this year, but they could push along their rebuild if they can find a deal to move Holland later in the summer if he can regain some semblance of his old self (13 wins per year from 2011-13).
New York Yankees, Dellin Betances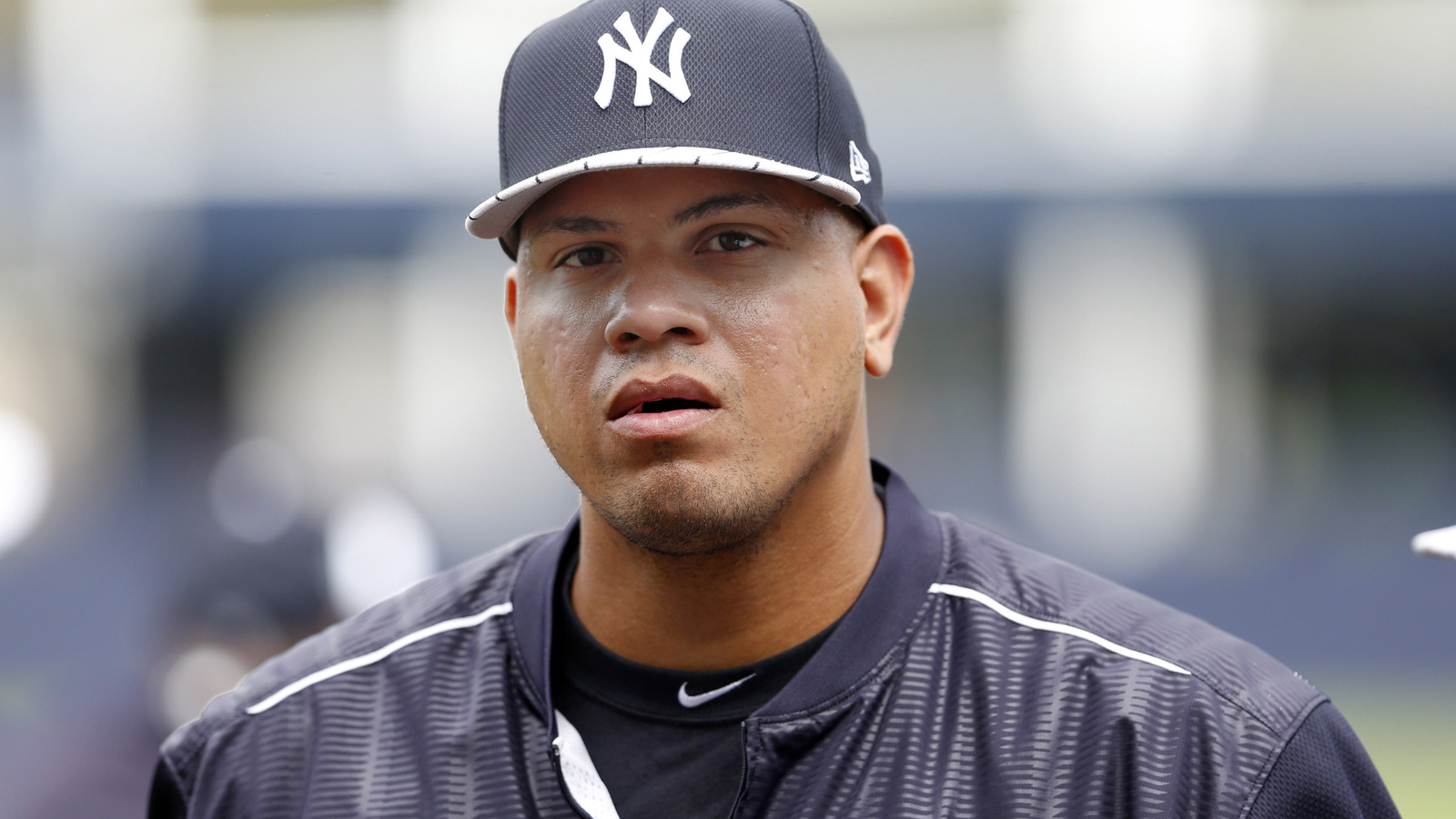 New York Yankees relief pitcher Dellin Betances is at odds with the Yankees front office.
Reinhold Matay/USA TODAY Sports
An All-Star three years running, Betances has been one of the best setup men in the game since sticking in the Bronx in 2014. However, coming out of an offseason where a very public and contentious arbitration hearing has him at odds with the New York front office, Betances is taking the hard line of saying he will only work this year if the situation appeases him and he feels good. It is a complicated scenario, as he has the look of a man who wants to make his baseball home elsewhere sooner rather than later. 
However, in order to facilitate that, he will need to remain the lights-out arm he has always been. Betances has the incentive; it just remains to be seen how the big picture plays out.
PLAYERS:
Dellin Betances
,
Derek Holland
,
Byron Buxton
,
Jordan Zimmermann
,
Lorenzo Cain
,
Pablo Sandoval
,
Wilson Ramos
,
Carlos Gomez
,
Kevin Gausman
,
James Paxton
,
Tyler Naquin
,
Jose Bautista
,
Sonny Gray
,
Dallas Keuchel
,
Garrett Richards
TEAMS:
New York Yankees
,
Chicago White Sox
,
Minnesota Twins
,
Detroit Tigers
,
Kansas City Royals
,
Boston Red Sox
,
Tampa Bay Rays
,
Texas Rangers
,
Baltimore Orioles
,
Seattle Mariners
,
Toronto Blue Jays
,
Oakland Athletics
,
Houston Astros
,
Los Angeles Angels
MORE FROM YARDBARKER:
MORE FROM YARDBARKER
MLB News

Delivered to your inbox

You'll also receive Yardbarker's daily Top 10, featuring the best sports stories from around the web. Customize your newsletter to get articles on your favorite sports and teams. And the best part? It's free!