Better starting rotation: Dodgers or Red Sox?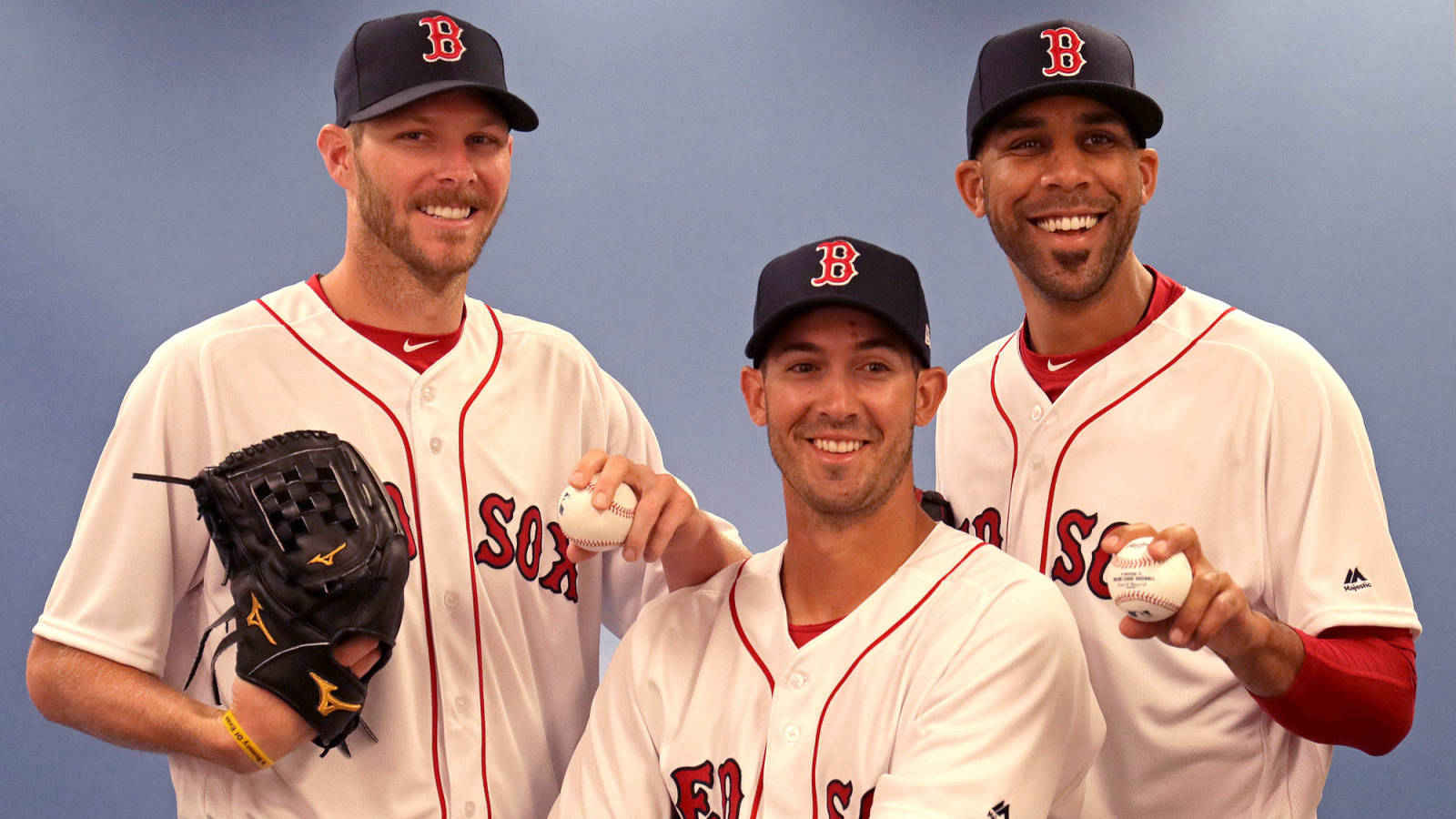 The trio of Chris Sale, Rick Porcello and David Price gives the Red Sox one of the top starting pitching staffs in baseball.
Boston Globe/Getty Images
Cubs manager Joe Maddon and Indians manager Terry Francona made headlines by utilizing their relievers in ways that fly in the face of pitching trends over the past couple decades, and while it was refreshing to see managers use their bullpens in the most important scenarios, a bullpen isn't worth much if the starting pitching leaves it in a bad spot. That's why teams like the Los Angeles Dodgers and Boston Red Sox beefed up their starting rotations in the hopes to keep pace and surpass last season's World Series participants.

Welcome to the Yardbarker roundtable, where we're focused on the men who take the hill when the game starts. And speaking of the Dodgers and Red Sox:
Better starting rotation, Dodgers or Red Sox and why?
Phillip Barnett: The Dodgers clearly have the best No. 1 guy in the MLB. There isn't a better pitcher than Clayton Kershaw right now, and his presence alone makes the Dodgers' starting rotation better than half of baseball. After Kershaw and Rich Hill, the Dodgers have a lot of interesting question marks. Is Kenta Maeda the pitcher we saw in the first or second half of the season? How will Julio Urias handle an increased workload? Can Hyun-Jin Ryu regain what we saw in his rookie year after a couple of seasons riddled with injuries? If the answers here are first half, excellent and yes, then it's the Dodgers. But since we have these questions, you have to go with the Red Sox.
You know what you're getting with David Price. You know what you're getting with Rick Porcello. And now they have Chris Sale. That's three guys who could be the No. 1 starter on 20 other teams, and Steven Wright is about as good as a fourth starter as you can ask for. If I had to choose now, I'd go with Boston, but it shouldn't shock anyone if the Dodgers finish the year with the best pitching in baseball.
Matt Whitener: These both take on an element of "if both can operate at full potential," because of the injury-prone Dodger staff and a Red Sox rotation that is facing uncertainty regarding the availability of David Price.
However, if all things are created equal, there are few forces that could be more overwhelming than a Red Sox rotation that features Price, Chris Sale, Eduardo Rodriguez, Steven Wright and last year's AL Cy Young winner Rick Porcello. Always give the edge to top-end talent, and the Red Sox have a plethora of it.
Shiloh Carder: Red Sox. I mean, Rick Porcello just won the AL Cy Young Award, and he may be the third best pitcher on this staff. Price and Sale are as good as they come, provided they can stay away from clunky stretches. Follow all that up with a knuckleballer in Steven Wright, and I love this staff.
The Dodgers have the best pitcher of the two teams (Kershaw), but the rest of the staff doesn't compare. I'd put the rotations in Cleveland, Washington, and maybe the Mets and Cubs ahead of the Dodgers.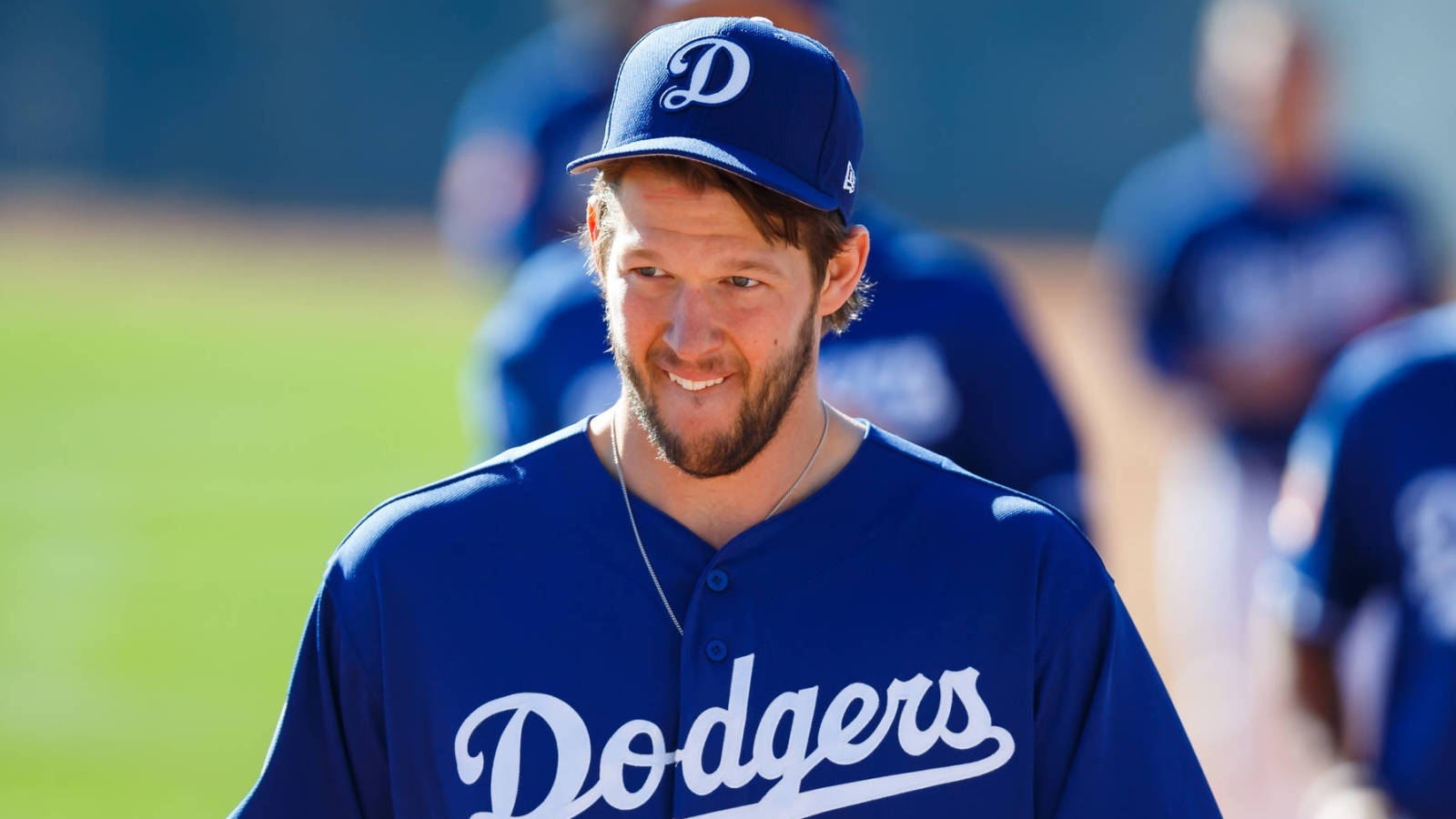 No pitcher has been more dominating than Clayton Kershaw since he joined the Dodgers.
Mark J. Rebilas/USA TODAY Sports
David Matthews: Dodgers. They have Clayton Kershaw, and the Red Sox don't. On top of that, Julio Urias is still only 20 years old and already looks like an ace (in limited time). Rich Hill and Kenta Maeda are pretty darn good, too. The Sox have Sale, sure, but Price might be declining, and Porcello might not be able to repeat anything close to last season's success. Most teams — in fact, pretty much everyone outside of L.A. — would want to be in that position though.
Demetrius Bell: If you asked me this question in February, I would have given the Red Sox the edge here. Now that we're close to opening day, I'm giving the edge to the Dodgers, but that's only because David Price is probably going to miss a decent amount of time. Yes, he somehow managed to avoid the one-year death knell of Tommy John surgery when he was examined by Dr. James Andrews, but his arm hasn't gotten better since that visit and this could be an issue for Boston for the entire season.
Meanwhile, L.A.'s rotation appears to be in good shape, and they've got Julio Urias, who has a crazy amount of potential and upside. If he breaks out, then this will look like a no-brainer.
Jamie Neal: It's the Red Sox for me, and it's not even close. Porcello, Sale and Price? That's insane. The Red Sox are in a position to dominate three out of five days without even considering their other starters. The Dodgers' rotation is cute, but they don't scream dominance like the Red Sox do. I suppose when you're playing against the Diamondbacks, Padres, Rockies and Giants, you don't have to be stellar, but their rotation doesn't feel as incredible as the Sox does.
MORE FROM YARDBARKER:
QUIZ: Name every MLB pitcher to strike out 300 batters in a season
An MLB flamethrower has punched out 300 or more batters in a season since 1901 only 34 times. How many can you name?
Year, K's and Team provided as clues.
Note: Some repeat offenders. TOT means a pitcher played for 2 or more teams that season.
MORE FROM YARDBARKER
MLB News

Delivered to your inbox

You'll also receive Yardbarker's daily Top 10, featuring the best sports stories from around the web. Customize your newsletter to get articles on your favorite sports and teams. And the best part? It's free!