Found June 03, 2012 on The GM's Perspective:
For two consecutive weekends, the Toronto Blue Jays find themselves slaves to a superior line-up. Last weekend it was the Texas Rangers and the super-human Josh Hamilton. This past Friday and Saturday, the resurgent Boston Red Sox have rolled into town and are showing why they rank second in the AL in batting average and RBIs. All five losses, up to Saturdays 7-4 defeat, can come as a direct relation to their whole pitching staff. But the Jays are still in the hunt after their most recent loss landed them in the AL East basement. They sit three games behind after a going 3-7 during their last ten games and sit one game above .500. Jose Bautista isn't playing up to expectations, their bullpen, which was supposed to be a strong point, is underperforming, and some underlying actions on the field seem to be rearing their ugly head. Brett Lawrie, the ultra-competitive Canadian-born third baseman is the team's sparkplug, but continues to make plays that make you do a double take. From the suspension, to getting thrown out a home with two out and Bautista at the plate. And then during Saturday's game when he got thrown out attempting to steal third with two out. Lawrie has been caught stealing four times now, ranking him second in the AL. The green light should be re-thought for the time being. The reaction to officiating is another issue. It is no secret that the Jays are having some issues with balls and strikes, and it's quite evident when they are displeased. Jose Bautista caused a stir Friday evening when after striking out, slammed his bat down and spewed some venom at the home plate umpire. This is not the first time, but it's also not the last time this is going to happen. Everyone knows Bautista is struggling. Pitchers are pitching him low and away more often than not. He is seeing an unusual amount of change-ups compared to last year (10.8% to 9.4%) and is swinging at more pitches out of the strike zone, 4.1% more than last year (courtesy of FanGraphs). The game plan is different and Bautista's frustrations are evident. His timing is off and as the season wears on his batting average (28 points below his career norm) becomes more of an eyesore. This is leading to outbursts on the field and the umpires and fans are taking notice. Umpires are human and can only take being shown up so many times. And any borderline strike is/will be called against the Jays. Bautista is the leader on this team, and people look up to him. We know he is a fiery competitor and emotions run high, but what kind of example is being made when outbursts occur after multiple called third strikes? Every player is trying to be the guy to lead them to the promise land, but this all starts with Bautista. Have you ever seen Derek Jeter or Chipper Jones or any other high profile superstar throw their bat up in the air in disgust like many of the Jays have this year? Bautista and his teammates are the best in the world at what they do, that's why they are who they are and why the play at this level. But to get those breaks you have to "play the game" sometimes. I know the Jays are playing with a chip on their shoulder but sometimes you have to bite the bullet and approach things in a different way, because the up in arms approach can't and shouldn't last forever. People have long memories. So do umpires. Devon is the Founder and Executive Director of The GM's Perspective. He is a former professional baseball player with the River City Rascals & Gateway Grizzlies. Currently, Devon is a Manager at a financial institution in Northern Ontario Canada, and can be reached at devon@thegmsperspective.com. You can follow The GM's Perspective on Twitter and Facebook. His full bio can be seen here. **Devon is available for hire or freelance opportunities**
Original Story:
http://thegmsperspective.com/blog/ind...
THE BACKYARD
BEST OF MAXIM
RELATED ARTICLES
IN THE LINE OF FIRE
Blue Jays third baseman Brett Lawrie was by a Toronto mall when a shooting took place and live-tweeted about the incident.
Brett Lawrie of the Toronto Blue Jays was at a shopping mall in Toronto on Saturday night when a suspect opened fire, resulting in a fatality and several other serious injuries. Lawrie told reporters on Sunday about the incident in which one person was killed, two were left in serious condition and three others were treated for gunshot wounds. Lawrie and a friend were in the...
Toronto Blue Jays designated hitter Edwin Encarnacion left Sunday's game early after getting hit on his right wrist by a pitch from Daniel Bard. Encarnacion, and early season MVP candidate, stayed in the game after several minutes with the Blue Jays training staff, only to be removed for Jeff Mathis later in the game. An MRI taken after the game showed that Encarnacion suffered...
((HT: Sportsnet.ca)) First, the eyewitness account from the Blue Jays Brett Lawrie when he was interviewed on Connected nightside... Lawrie has over 125,000 followers on Twitter and tweeted from inside Eaton Centre where one person was killed and seven others were injured when someone opened fire in the mall in downtown Toronto Saturday evening... Some examples from @blawrie13...
Jose Bautista hit a three-run home run, rookie Drew Hutchison won for the fourth time in five starts and the Toronto Blue Jays beat the Boston Red Sox 5-1 Sunday to avoid a three-game sweep. In an ill-tempered game that featured four hit batters, home plate umpire Mike Winters warned both benches after Boston's Kevin Youkilis was drilled on the shoulder in the sixth. Youkilis...
TORONTO - Blue Jays starter Drew Hutchison has found his release point and has been pitching like an experienced major-leaguer instead of a 21-year-old. Boston's Daniel Bard could not find his release point and threw like he didn't know where the ball was going. That was the difference as the Toronto Blue Jays defeated the Boston Red Sox 5-1 on Sunday at Rogers Centre...
After sweeping the Orioles,  I wasn't quite sure how the Blue Jays would do against the Boston Red Sox this past weekend. Well, the Jay's winning streak came to an end on Friday, as the Jays got hammered 7-2.  Earlier in the game, their defense was good, but they were unable to produce runs, which  allowed Boston to break the game wide open in the middle and late innings. ...
The Toronto Blue Jays are trying to end their longest road losing streak of the season. A visit to Chicago might not provide the ideal opportunity to get it done. The Blue Jays look to avoid a sixth consecutive road loss Tuesday night against the AL Central-leading White Sox. Though Toronto (28-26) is fresh off a 4-2 homestand against Baltimore and Boston, it lost the final five...
Texas Rangers outfielder Josh Hamilton and Miami Marlins outfielder Giancarlo Stanton were selected as the American League and National League players of the month for May, Major League Baseball announced Sunday. Hamilton, who was the 2010 AL MVP, hit 12 home runs in May while hitting .344 with 32 RBIs and 19 runs scored. Hamilton has a .358 batting average this season with 21...
A gunman fired shots in a crowded food court in one of Canada's busiest malls Saturday killing a man and injuring seven others, police said. Police constable Victor Kwong said two people were in critical condition after being shot at Eaton Centre in downtown Toronto, including a 13-year old boy, and the 25-year-old man who was killed died at the scene. Kwong said six people...
TORONTO -- Daniel Nava hit a two-run single in the four-run second inning and left-hander Felix Doubront struck out seven in 6 1/3 innings Saturday as the Boston Red Sox defeated the Toronto Blue Jays 7-4 before 43,390 at Rogers Centre. Doubront (6-2) allowed seven hits -- including home runs by Jeff Mathis and Jose Bautista -- and one walk as he held the Blue Jays to three runs...
Time: 1:07 PM ET TV: NESN/MLB Network – WEEI Daniel Bard (5-5, 4.56 ERA) vs. Drew Hutchinson (4-2, 4.84 ERA) RED SOX (28-25) Podsednik CF Nava LF Gonzalez 1B Ortiz DH Youkilis 3B Sweeney RF Aviles SS Punto 2B Shoppach C Blue Jays (27-26) Johnson 2B Escobar SS Bautista RF Encarnacion DH Cooper 1B Lowrie 3B Rasmus CF Arencibia C Davis LF
MLB News

Delivered to your inbox

You'll also receive Yardbarker's daily Top 10, featuring the best sports stories from around the web. Customize your newsletter to get articles on your favorite sports and teams. And the best part? It's free!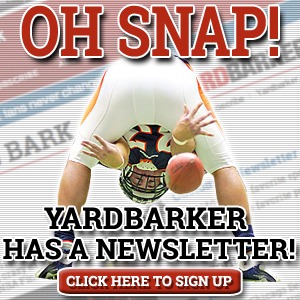 Latest Rumors
The Backyard

Today's Best Stuff

For Bloggers

Join the Yardbarker Network for more promotion, traffic, and money.

Company Info

Help

What is Yardbarker?

Yardbarker is the largest network of sports blogs and pro athlete blogs on the web. This site is the hub of the Yardbarker Network, where our editors and algorithms curate the best sports content from our network and beyond.